TeacherVision Advisory Board Member Connor acknowledges how challenging it is to have a growth mindset. He shares four steps he took to keep growing his teaching in hopes that they will inspire and encourage you to keep learning.
Updated on: June 16, 2020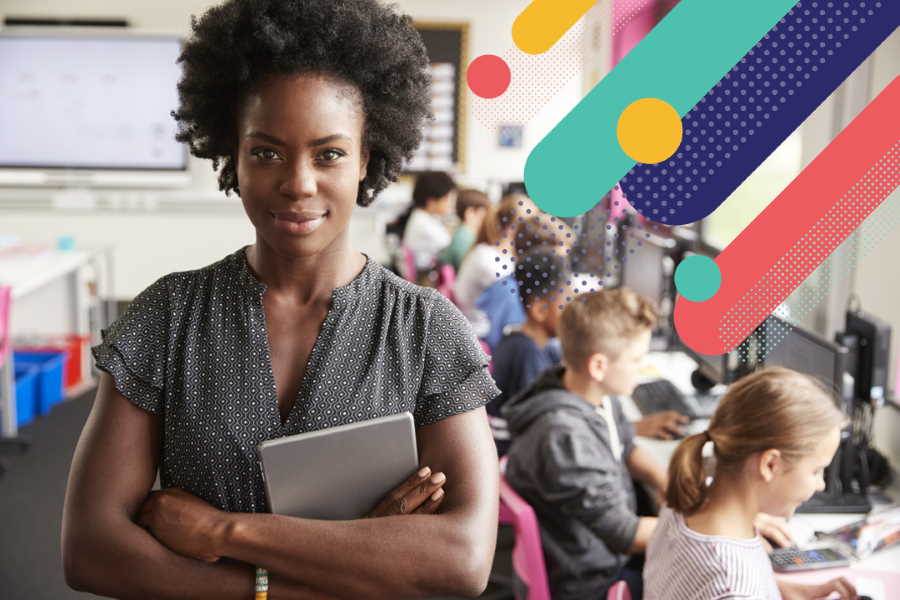 Teaching is a humbling profession. There are thousands of theories, strategies and tips for how to be a great teacher in a system where success is measured by test scores and teacher evaluations. It can be easy to drown in a mindset of never being good enough, and constantly compare yourself to other teachers. However, I believe that by creating healthy mental boundaries, you can approach your teaching with a growth mindset.
Each day, I strive to be better for my students. Every kid deserves a great teacher that advocates, enriches and invests in every part of their learning. These are four ways I have grown as a teacher.
Peer Observations
Teaching can easily feel isolating. I taught in a school with an open door culture. Teachers were given space and time to walk into one another's rooms, and sit and watch our peers do their jobs. When I was a brand new teacher, I spent my planning periods walking into veteran teachers' classrooms and picked up on the little things they did well, whether it was teacher moves, teacher presence, verbal phrasing or even elevating the rigor of questioning.
Watching teachers who inspired me to be great helped me improve my own teaching practice. When I would step away from fear and invite colleagues to watch me teach, their feedback was also critical for my growth.
Professional Learning Communities
Building on the theme of collaboration and community, finding a professional learning community has been critical to my growth as an educator. What I miss most about my experience in the Teach for America program is my ability to surround myself with people who are dismantling systemic racism within the education world. However, I have found other teachers in my building that push my thinking and pedagogy to ensure that I'm having high expectations and supports for all learners. Whether the PLC entails vision-casing for the team or discussing the use of assessments to garner effective data.
Learning from people who pushed me to higher grounds was critical to my professional growth and development.
We often teach in environments that don't mirror our backgrounds. It is crucial to walk the neighborhoods that you teach, shop in the grocery stores and be seen and actively involved in the community. Parents and students will trust you when you show them how deeply connected you are to their personal lives.
It is important to care about and advocate for what the community that you teach cares about.
Attend the athletic events, show up for the arts, call parents about positive behavior and be as visible as possible.
Boundaries and the Power of "No"
In order to care for others, you have to invest in your own self-care. It is easy to jump 100% into the community, teaching, and professional development opportunities that end up burning you out. I've learned that it is so important to invest in your mental health and realize that you can't say "yes" to everything. Your students deserve the best version of yourself and if you over-commit, then you cannot show up when they need you the most. Ensure that your cup is full, so that you can overflow into others.
TeacherVision Advisory Board Member Connor Siegel teaches middle school math in Nashville, TN. What he loves about teaching is creating an atmosphere that allows all students to be themselves. He advocates for a culturally responsive classroom that holds all students to high expectations for all types of learners. He believes that when students know they are loved, we can champion them to unprecedented growth.