In honor of Teacher Appreciation Week, we picked out a dozen of our favorite quotes about the invaluable work that teachers do every day.
At TeacherVision, we know that it's hard to find a group of people more dedicated to their work than teachers.
Teacher Appreciation Week is the time to celebrate educators for all that they do, and these inspiring quotes exemplify the incredible power that great teachers bring into the classroom every day.
1. "Students don't care how much you know until they know how much you care."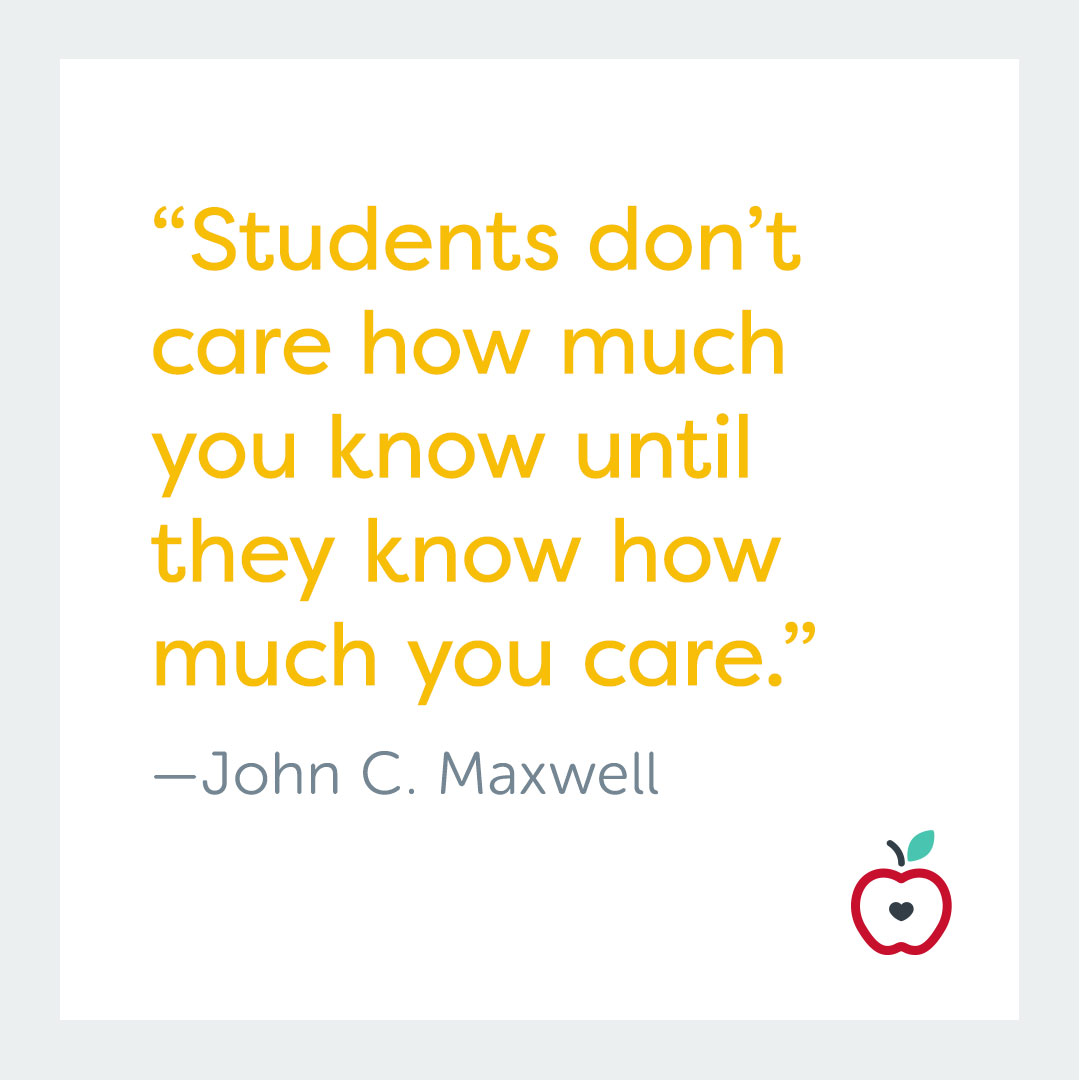 —John C. Maxwell
2. "Children are likely to live up to what you believe of them."
—Lady Bird Johnson
3. "A teacher affects eternity; he can never tell where his influence stops."
—Henry Brooks Adams
4. "A teacher's job is to take a bunch of live wires and see that they are well-grounded."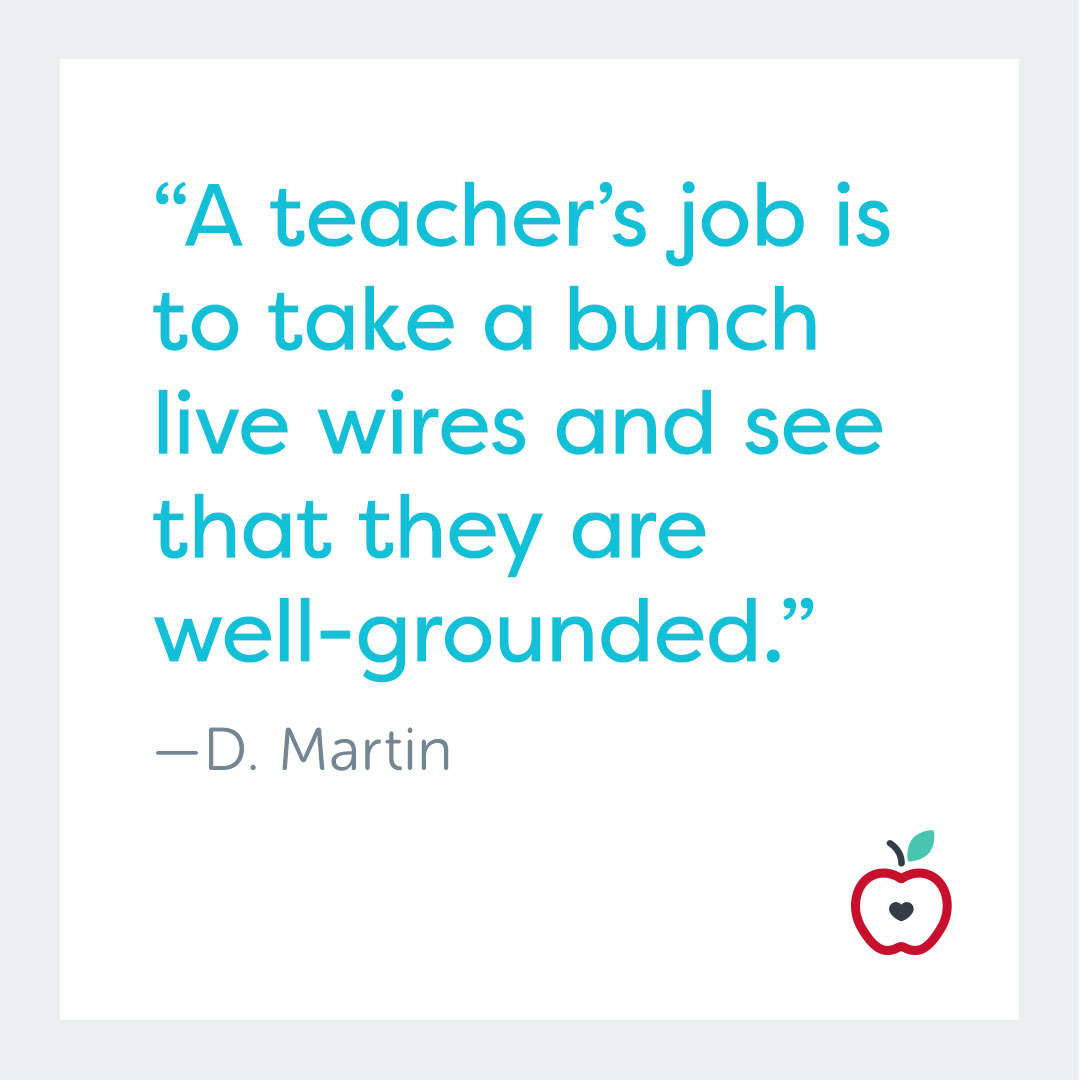 —D. Martin
5. "Better than a thousand days of diligent study is one day with a great teacher."
—Japanese proverb
6. "Children must be taught how to think, not what to think."
—Margaret Mead
7. "What sculpture is to a block of marble, education is to a human soul."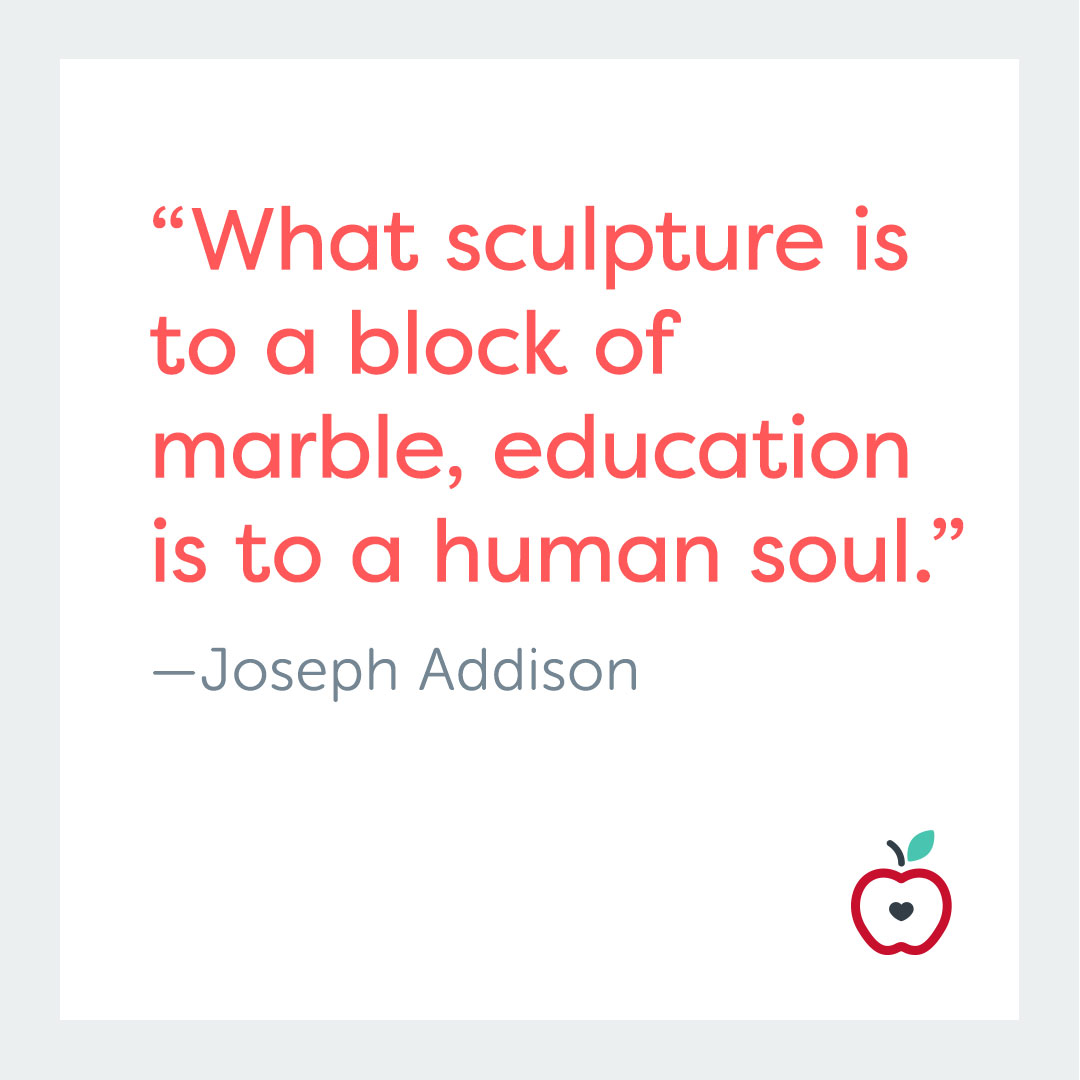 —Joseph Addison
8. "Teaching is not a lost art, but the regard for it is a lost tradition."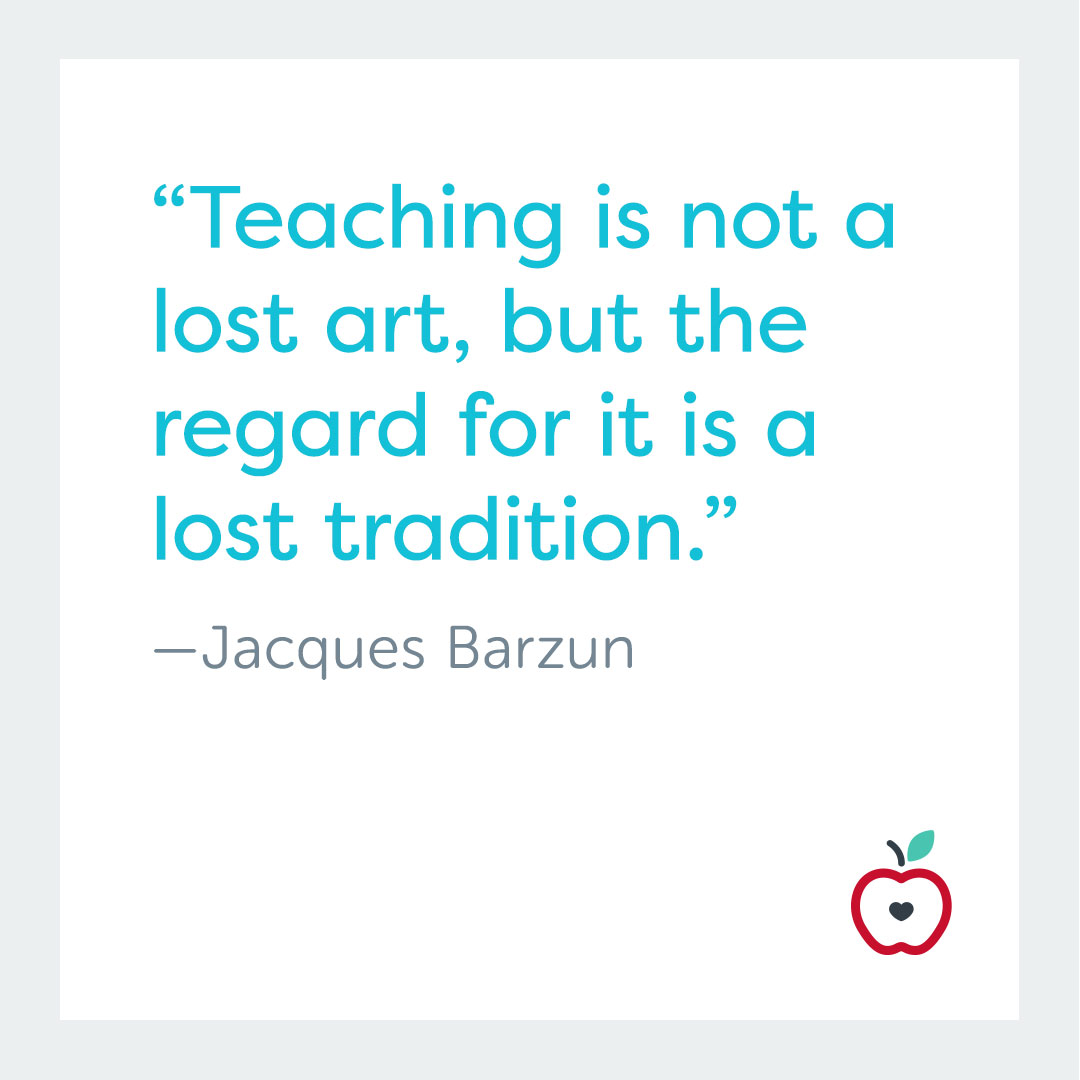 —Jacques Barzun
9. "If we teach today's students as we taught yesterday's, we rob them of tomorrow."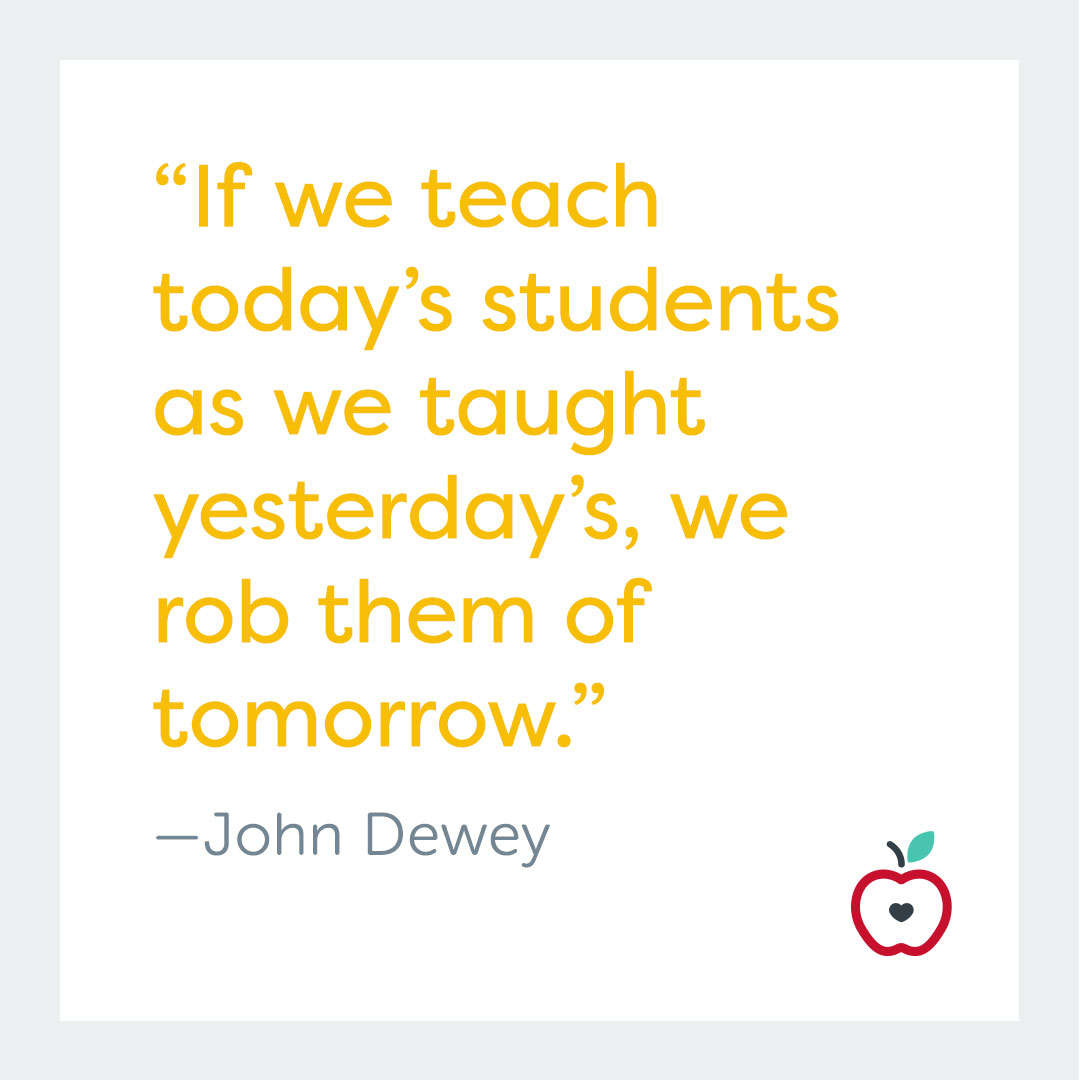 —John Dewey
10. "The mediocre teacher tells. The good teacher explains. The superior teacher demonstrates. The great teacher inspires."
—William Arthur Ward
11. "Someone is sitting in the shade today because someone planted a tree a long time ago."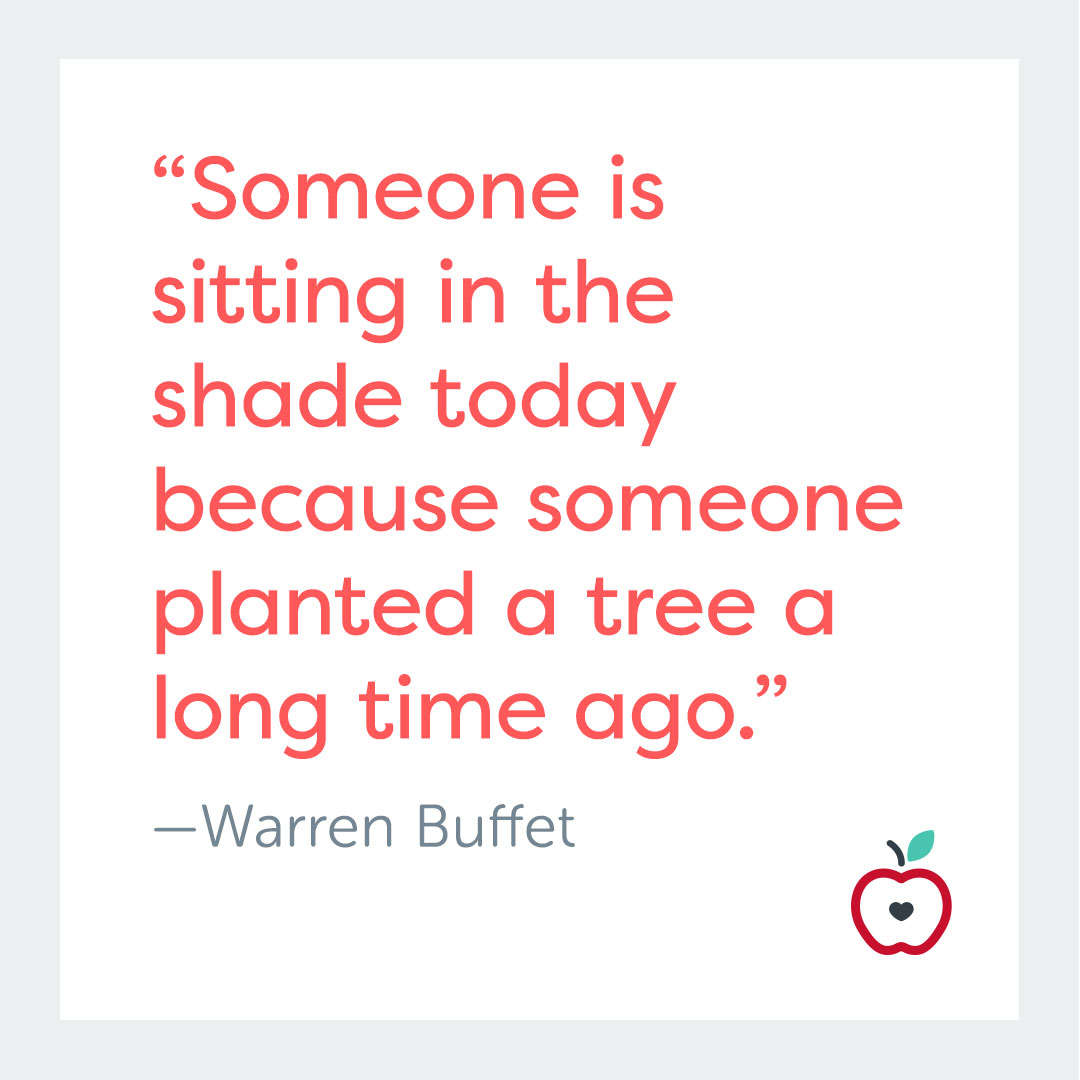 —Warren Buffet
12. "To teach is to learn twice."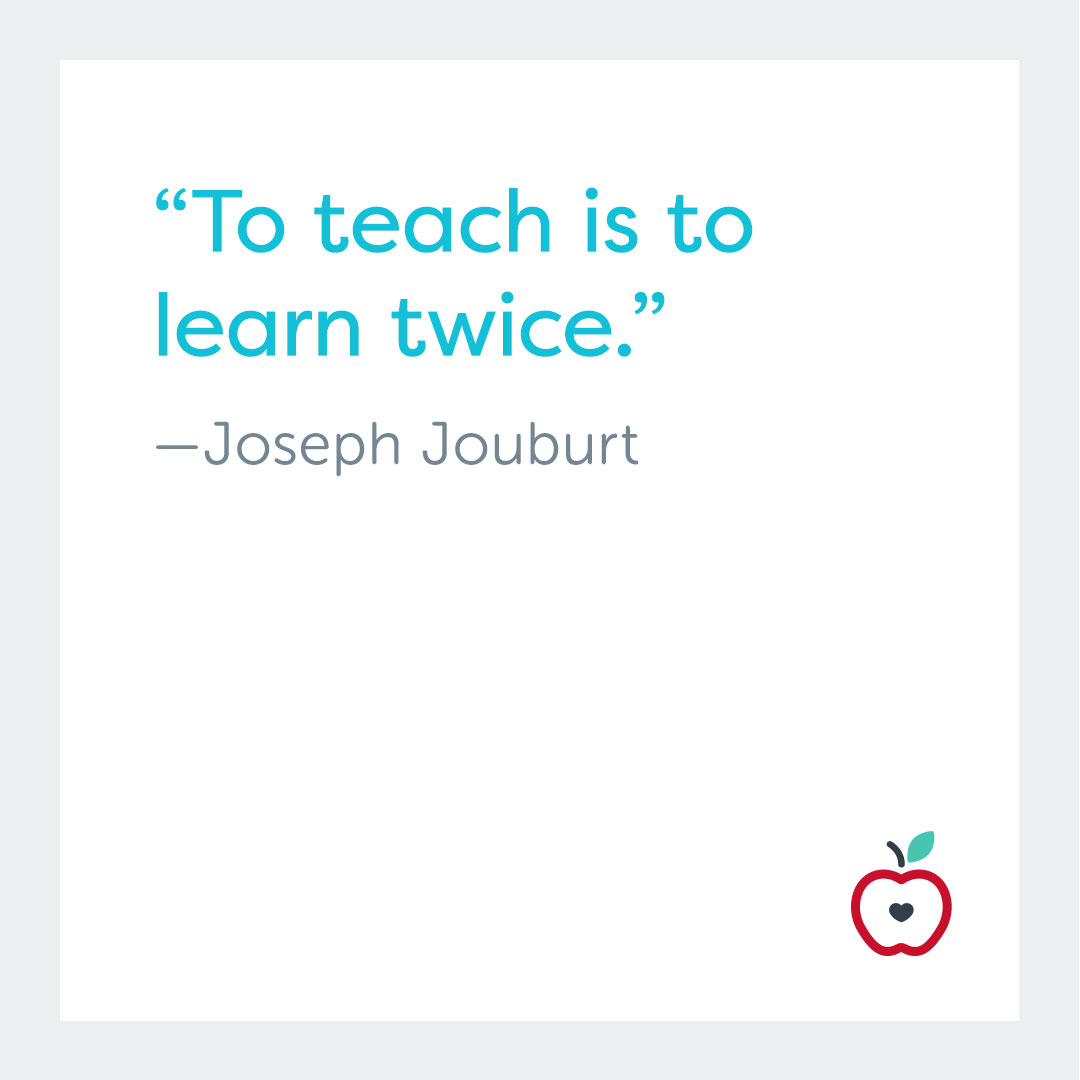 —Joseph Joubert
Thank you to all teachers, and happy Teacher Appreciation Week! If you're looking to continue celebrating, check out parts one and two of our Exceptional Educators: Teacher Appreciation Stories series.