Christmas Card Day is celebrated on December 9th every year to celebrate the invention of the Christmas card, which was first created in 1843.
To help celebrate Christmas Card Day, here are 10 digital Christmas cards for Teachers - to save and send on, simply right click and save your favorites to your device - Happy Holidays!
1. "Happy Holidays, We Made it Through"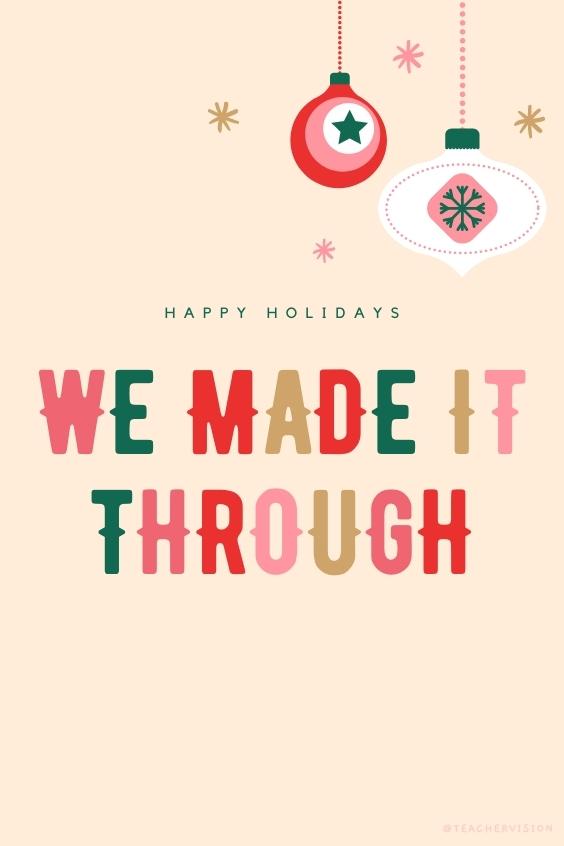 2. "All is not calm, but all is bright"
3. "If teachers were Christmas gifts, we'd pick you!"
4. "Merry Christmas, Ya Filthy Animal"
5. "Fresh out of Fa La La La Las"
6. "You are a gift to all those whose lives you touch"
7. "Oh deer, what a year"
8. "Kindly disregard my resting Grinch face"
9. "A great teacher is the best gift a child can receive"
10.  "Wishing you a joyous holiday season and the happiest of New Years"
Be sure to let us know which Christmas card is your favorite on Instagram or Facebook, and we hope these bring you some holiday cheer!
If you are looking for some great craft ideas to create some of your own Christmas Cards in class, see this festive resource that is full of creative ideas: Five Greeting Card Ideas