TeacherVision® Site Map
Browse our site map for links to teaching advice, educational printables, lesson plans, professional development, teaching tools, and many other aspects of the teaching profession. You'll find tips to help you manage your classroom, build your professional skill set, and engage and educate your students with lessons and activities in all subject areas.
Your Free Gift
Take Back Your Evenings: Top 5 Strategies for Work/Life Balance
It can be difficult to have a life outside of school when you let the demands of teaching take over every moment of your day. This workbook includes the top 5 strategies to help you take back your evenings while still being a great teacher.
Start a free trial today to get your work/life balance strategies workbook absolutely free (a $19.99 value)!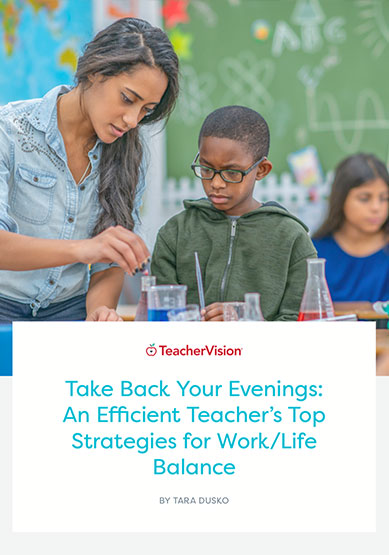 ​