Grades and Stages of Development
We found 2 items
Learn about the developmental stages of children. This information will be of great help to parents; include a handout of their child's expected developmental milestones at your next Open House or Teacher-Parent Conference. They will appreciate knowing what skills and attributes to look for in their children, plus ways they can help their students succeed in school and daily life.
First Grade
Second Grade
Third Grade
Fourth Grade
Fifth Grade
Sixth Grade
Seventh Grade
Eighth through Twelfth Grade
Browse Grades and Stages of Development Resources
Your Free Gift
Take Back Your Evenings: Top 5 Strategies for Work/Life Balance
It can be difficult to have a life outside of school when you let the demands of teaching take over every moment of your day. This workbook includes the top 5 strategies to help you take back your evenings while still being a great teacher.
Start a free trial today to get your work/life balance strategies workbook absolutely free (a $19.99 value)!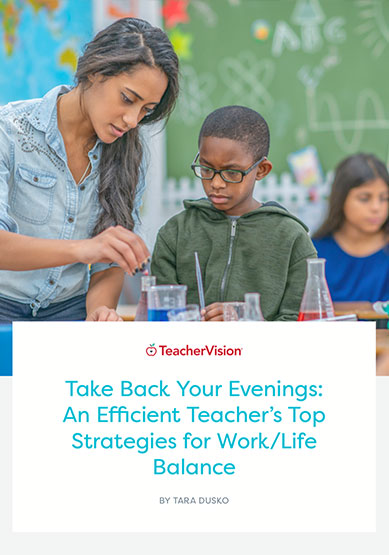 ​