Interested in using some of your downtime to learn new teaching strategies and techniques? TeacherVision has a huge collection of professional development resources you can use to improve your practice this summer - at your own pace.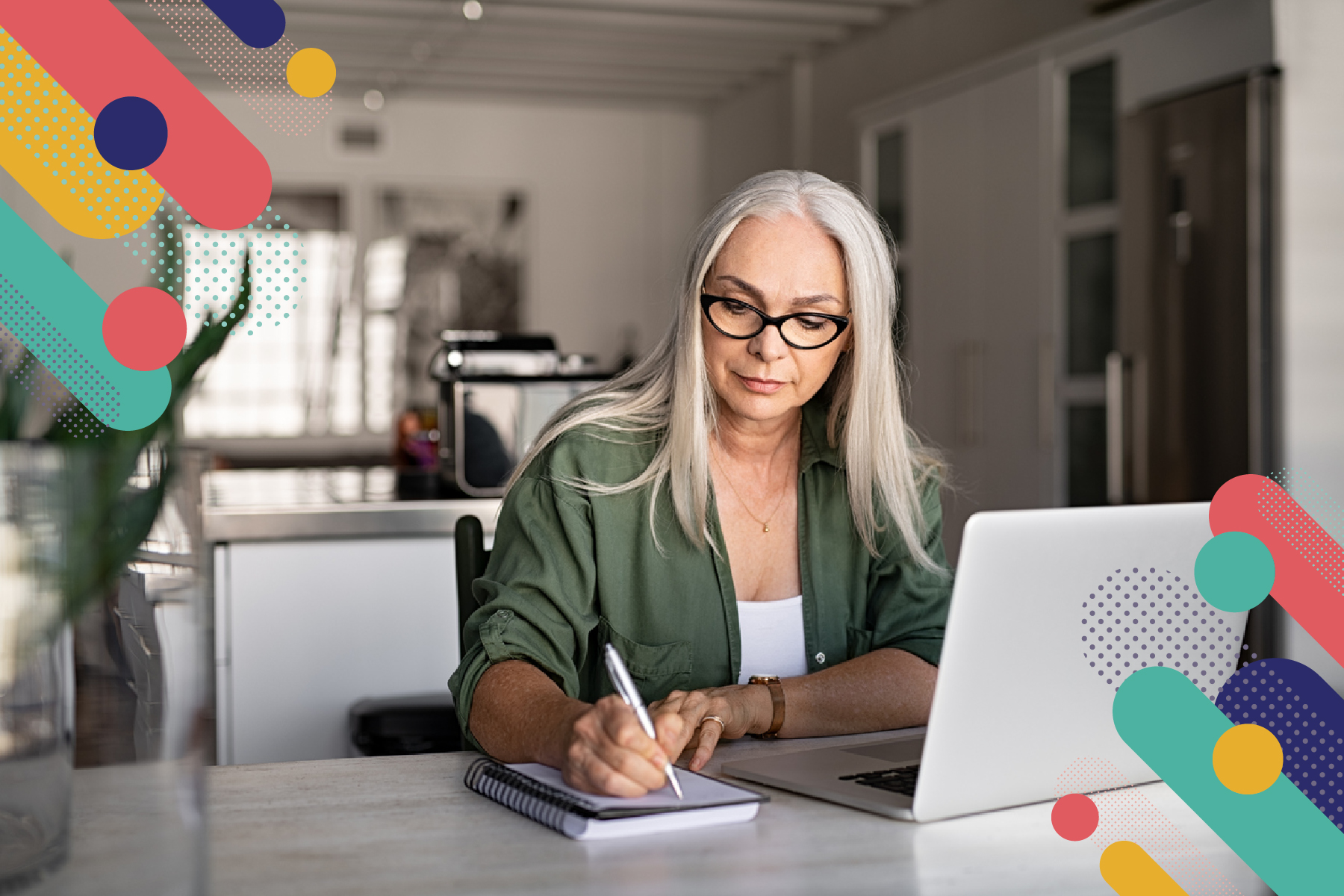 More than likely, teaching remotely and then slowly coming back to the classroom over the past year limited your access to the professional development opportunities you need to build your knowledge and improve your teaching practice. Even if you'll have the opportunity to attend a professional conference or some summer seminars this year, this is likely to be another summer that you have to turn to other options to get what you need for professional development.
Fortunately, TeacherVision has a number of excellent resources available to enhance your PD activities this summer. Here's a quick look at some of the career-enhancing content available to TeacherVision members. If you don't have a membership, you can sign up here at a special reduced rate.
Morning Announcements: The TeacherVision Blog
With more than three years' worth of weekly or twice-weekly updates to choose from, the TeacherVision blog offers a copious amount of wisdom you can put to use in your teaching practice right away. Each post comes directly from the experience of a veteran teacher or education expert - and you'll find breadth and depth ranging from instructional coaching and classroom management strategies to social-emotional learning and teacher self-care. Whether you read one post per day during summer break or spend an hour a week deep-diving and taking notes on a number of articles at a time, Morning Announcements is a great resource for strategies to improve your practice.
To get you started, here are 10 of the most popular "evergreen" posts (which should also give you a great sense for the diversity of the topics we've covered!):
Social-Emotional Learning
Social-emotional learning is one of the most important things you can integrate into your classroom instruction - but we know it's one of the hardest things to learn about and concentrate on during the hustle and bustle of a typical school year. If you're like many other "quaranteachers," you probably had a hard enough time focusing your students on academics during remote learning, let alone keeping up with the SEL portion of your curriculum. TeacherVision has focused on supporting SEL practice for several years now, and has a large collection of resources, strategies, and even a supplemental curriculum to help you bring SEL best practices to your classroom.
Here are some suggestions for how to tap the SEL resources on TeacherVision:
Workbooks and E-books
One of the core strengths of TeacherVision is the Advisory Board, a group of veteran educators and experts who produce and advise on the materials available on the site. The combined wisdom of these forward-thinking, practical teachers has been distilled into a series of e-books and workbooks that focus on skill development and retention - in other words, they're perfect for some quick but insightful professional learning over the summer. 
Below is a selection of the most popular and helpful workbooks and e-books you can use to build practical skills for both the classroom and your well-being.
Preview Some Online Professional Development Courses
TeacherVision houses a small preview library of online professional development courses from EducatorEd, all of which offer graduate credits and PD hours. Topics range from traditional (Differentiating Teaching and Instruction) to cutting-edge (Relationally Responsible Classroom Management). See the complete list of course previews here.
Other Professional Development Resources on TeacherVision
Online Teaching and Tutoring Skill Development
TeacherVision has an excellent compilation of resources for online teaching and tutoring.  This section features some helpful videos and other activities to help you polish your remote learning approach and practice.
The Complete TeacherVision Professional Development Collection
Finally, you can find all of TeacherVision's professional learning resources in one place by visiting the Professional Development collection, which includes many additional resources not listed in this post.
Wishing you a happy summer of learning and development!
Rebecca has experience teaching elementary school (grades 2-5). She has expertise in personalized learning, integrating meaningful technology in the classroom, and best practices for teaching to the whole child. She lives in Charlotte, NC with her family.