For new subscribers, a one-year subscription is only $39.95 USD and includes: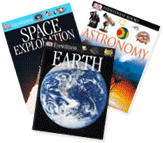 Over 22,000 Resources for Pre-K–12 Teachers


DK Instant Expert: A collection of high-quality teaching guides perfect for projecting onto your Interactive Whiteboard. Based on the beautifully illustrated and intelligent reference books published by DK, the guides will help you inspire and educate your students with background information, mini-lessons, and extension activities on a variety of topics.


DK Practice Makes Perfect: Our collection of science, social studies, math, and Spanish worksheets will help students practice what they've learned in the classroom, reinforcing their knowledge of a wide range of topics.


Digital Books: Dozens of whiteboard-compatible, full-text versions of your favorite DK Eyewitness and Eyewonder books, available entirely online.


Teacher Timesavers Packets: Three classic booklets containing 40+ pages, plus three brand-new mini-packets. These printable books are full of our most popular checklists, planners, awards, evaluation forms, calendars, and more K-12 resources.


Teacher Workbooks: A library of over 180 multi-page packets of specialized activities.


DK Clip Art Images: 1,000+ downloadable graphics that will enhance your classroom materials.


Funbrain to Go: Downloadable games from Funbrain that are both fun and educational.