Change their world
Integrate meaningful, real-world skills into your curriculum and empower the next generation of future-ready students.
TeacherVision provides professionally curated teaching materials that integrate future-ready skills into existing curriculum
From social-emotional learning and FutureFit projects to supplemental curriculum activities and lessons, TeacherVision's learning resource platform adapts to a teacher's needs and empowers student growth inside and outside the classroom.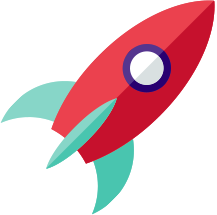 IMPROVE STUDENT OUTCOMES
Prepare students for success inside and outside the classroom
Learn more about FutureFit
FIND THE PERFECT RESOURCE
Find the exact resources you need, when you need them
Start a new search
CREATE AN EFFECTIVE LEARNING ENVIRONMENT
Enhance existing curriculum and improve instruction
Learn more about Teachervision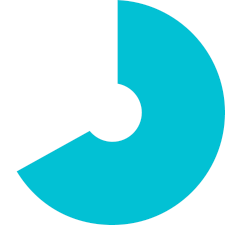 Over 1⁄3 of all US teachers use
TeacherVision in their classrooms
Improve student outcomes with FutureFit Skills & Projects
Get the freedom and flexibility you need to focus on a "whole child" approach:
FutureFit's 9 Skill domains are designed to inspire students to reach their full potential in the classroom, in college, in their careers, and in the community
FutureFit Projects allow teachers to easily integrate social-emotional learning and character education into traditional academic curriculum
Learn more about FutureFit
Find the right resources, right now
All the tools you need to be prepared year-round:
Worksheets, lesson plans, activities, and advice
Teacher timesavers and organizational tools
DK Science & History learning materials
Vetted educational videos and accompanying activities
Start a new search
Create an effective learning environment
As a TeacherVision member, choose from 20,000+ supplemental resources to enhance delivery of instruction, foster independent practice and enable effective learning environments.
Get teacher-tested classroom management tools, evaluation forms, bulletin board ideas, whiteboard-compatible digital books, and more
We work with companies educators know and trust to keep our content library updated with new material year-round
Learn more about TeacherVision
What teachers are saying
"One of the best websites that I've come across, that covers all avenues that you could possibly be looking for, is TeacherVision. I have been using their resources for years (both for my classroom and students I tutor)."

TARA GLEASON
Fourth Grade Teacher
How it works
MAKE AN IMPACT
Use FutureFit resources to guide the next generation of scientists, entrepreneurs, and humanitarians
ENHANCE YOUR TEACHING
Our collection of resources provides you with the freedom to create something amazing in your classroom
IMPROVE STUDENT OUTCOMES
Deliver high-quality instruction efficiently and enhance standard curriculum with trusted materials
Get Started
Get Started
This block is broken or missing. You may be missing content or you might need to enable the original module.
Free with your trial
TEACHERVISION'S ULTIMATE BACK-TO-SCHOOL GUIDE
Based on our 9 FutureFit skill domains, our latest e-book is designed to help teachers grow in and outside of the classroom.