Purchase or subscribe to access this resource.
$7.95
Included with a Premium Membership
Subscribe for instant access to this and every resource on TeacherVision.
Subscribe
100 editable end of year awards for students - academics, personality, achievement, and fun!
Celebrate your students' year-long achievements with these colorful and editable end of year awards. 100 awards ranging from Reading Rockstar to Fabulous Fashionista, ready to print and share. Editable PDF includes space to add student name, teacher name, and date.
What's Included In This Classroom Kit
For the teacher:
100 editable, printable PDF awards templates
Awards for academics, good behavior, personality, achievements, social skills, and fun
For the student:
Awards for every skill, strength, personality, and occasion
Academic achievement: Master Mathematician, Super Scientist, Homework Hero, and more
Personality: Great Growth, Splendid Sharer, Powerful Peacemaker, and more
Achievement: Noteworthy Neatness, Powerful Perseverance, Best Behavior, and more
What You'll Find Inside
Reading Rockstar Award
Master Mathematician Award
Super Scientist Award
Social Studies Star Award
Wonderful Writer Award
Amazing Artist Award
Singing Superstar Award
Awesome Athlete Award
Marvelous Musician Award
Spelling Superstar Award
Astounding Actor Award
Astounding Actress Award
Exceptional Effort Award
Magnificent Manners Award
Outstanding Organizer Award
Caring Classmate Award
Helping Hands Award
Top Technologist Award
Passionate Participant Award
Super Storyteller Award
Class Comedian Award
Constant Communicator Award
Fabulous Friend Award
Loyal Listener Award
Cooperative Captain Award
Inquisitive Questioner Award
Fabulous Fashionista Award
Full of Fun Award
Nature Nurturer Award
Lovable Leader Award
Super Smile Award
Super Sleuth Award
Role Model Rockstar Award
Best Behaviour Award
Enthusiasm Expert Award
Super Sweetheart Award
Royally Responsible Award
Dynamic Dancer Award
Thrilling Thinker Award
Magnificent Memory Award
Awesome Attendance Award
Smooth Sailor Award
Contagious Curiosity Award
Creative Kid Award
Nice Neighbor Award
Fantastic Finisher Award
Splendid Sharer Award
Ravenous Reader Award
Word Wizard Award
Schedule Specialist Award
Fair Friend Award
Wonderful Worker Award
Active Adventurer Award
Handwriting Hero Award
Fact Fanatic Award
Goal Getter Award
Ingenious Inventor Award
Valiant Volunteer Award
Homework Hero Award
Marvelous Messenger Award
Super Sportsmanship Award
Great Growth Award
Perfect Partner Award
STEM Star Award
Powerful Peacemaker Award
Jolly Jokester Award
Passionate Player Award
Warmest Welcomer Award
Phenomenal Facts Award
Totally Trustworthy Award
Perfectly Patient Award
Superb Speaker Award
Sunshine Spreader Award
Learning Lover Award
Animal Activist Award
Passionate Pupil Award
Brilliant Biologist Award
Constant Cleaner Award
Perfectly Prepared Award
Excellent Encourager Award
Brilliant Builder Award
Mindfulness Master Award
Powerful Problem Solver Award
Sight Word Superhero Award
Powerful Perserverance Award
Independent Investigator Award
Safety Superhero Award
Noteworthy Neatness Award
Little Librarian Award
Determined Discoverer Award
Excellent Example Award
Super School Spirit Award
Terrific Tutor Award
Compliment Captain Award
Incredible Imagination Award
Outstanding Observer Award
Courageous Classmate Award
Grammar Guru Award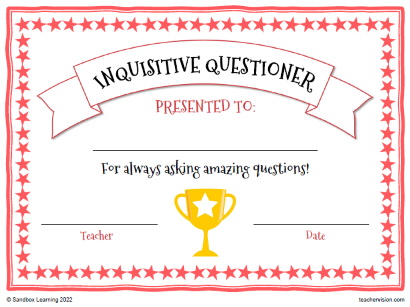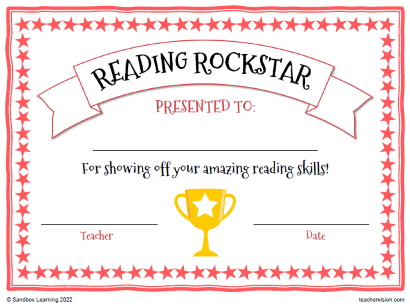 CREATED BY:
LAST UPDATED: June 1, 2022