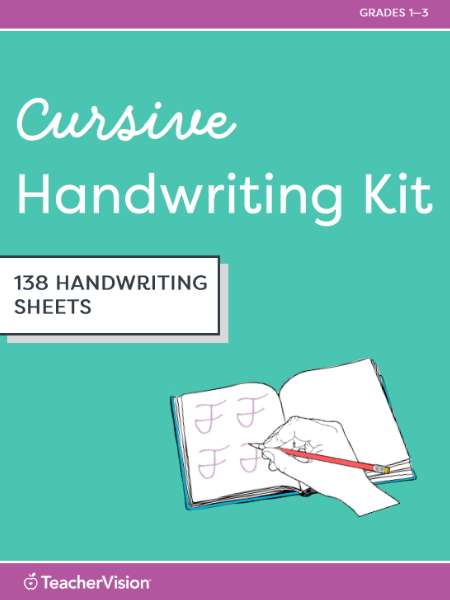 Purchase or subscribe to access this resource.
$8.95
Included with a Premium Membership
Subscribe for instant access to this and every resource on TeacherVision.
Subscribe
A Complete Kit of Cursive Handwriting Activities, Worksheets, and Strategies for Early Elementary
Help your early elementary students master cursive handwriting with this complete kit of worksheets, activities, and teaching strategies. Ready-to-print pages will allow students to practice tracing, coloring, and writing all 26 letters from A to Z. These handwriting activities involve uppercase letters, lowercase letters, and translating print to cursive.
What's Included in this Cursive Handwriting Kit
For the Teacher
Information on teaching handwriting strategies
Advice for teaching cursive handwriting to early elementary students
No prep, ready-to-use, printable cursive handwriting worksheets.
For the Student
Engaging handwriting activities for the 26 letters in the alphabet: Trace It, Color It, Practice It, Connect It
Lowercase and uppercase matching pages
Silly poems for each letter of the alphabet
Practice writing print to cursive.
What You'll Find Inside
Introduction and Guidance (pages 3-4)
Letter Formation Practice Sheets (pages 5 - 56)
Lowercase Letter Formation: Ladder Letters
Lowercase Letter Formation: One-armed Robot Letters
Lowercase Letter Formation: Curly Caterpillar Letters
Lowercase Letter Formation: Zigzag Monster Letters
Uppercase Letter Formation
Matching Print to Cursive Handwriting Sheets (pages 57-64)
Lowercase Matching Print to Cursive
Uppercase Matching Print to Cursive
Word Practice Handwriting Sheets (pages 65-142)
Lowercase Word Practice
Uppercase Word Practice
Silly Poems Handwriting Practice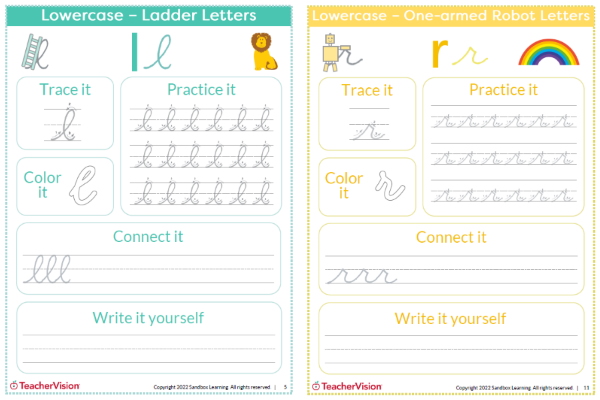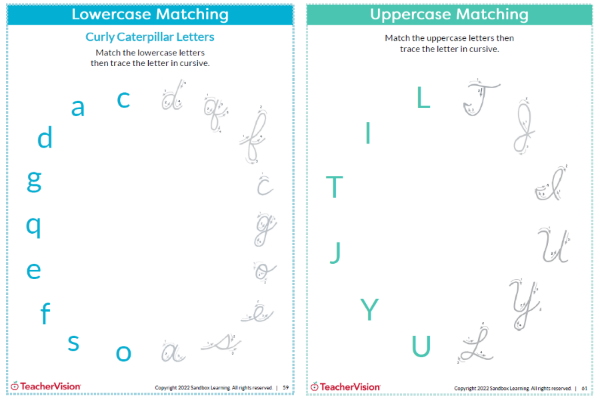 CREATED BY:
LAST UPDATED: September 6, 2022