Art Resources for Your Classroom
We found 247 items
Emphasize the importance of art education throughout the year with TeacherVision's art lesson plans, printables, activities, quizzes, and references...perfect for art teachers at the elementary, middle, or high school level. This is one subject everyone enjoys, and your students will benefit from exploring their creative sides in their science, math, social studies, and reading classes, as well as their art class.
Browse Visual Arts Resources
Your Free Gift
Take Back Your Evenings: Top 5 Strategies for Work/Life Balance
It can be difficult to have a life outside of school when you let the demands of teaching take over every moment of your day. This workbook includes the top 5 strategies to help you take back your evenings while still being a great teacher.
Start a free trial today to get your work/life balance strategies workbook absolutely free (a $19.99 value)!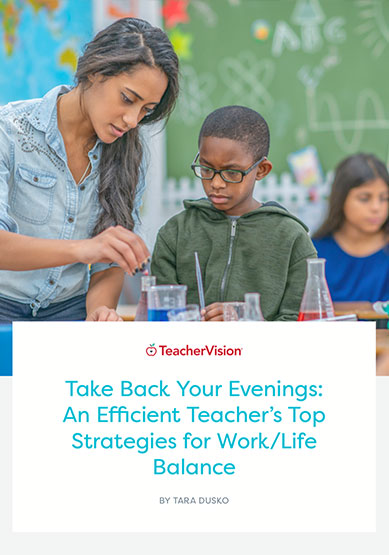 ​