Seven ideas for teachers looking to really take a mental and physical break this summer before they get stuck back into the organizing and planning that back to school brings.
What do teachers do in the summer? - read on to find out.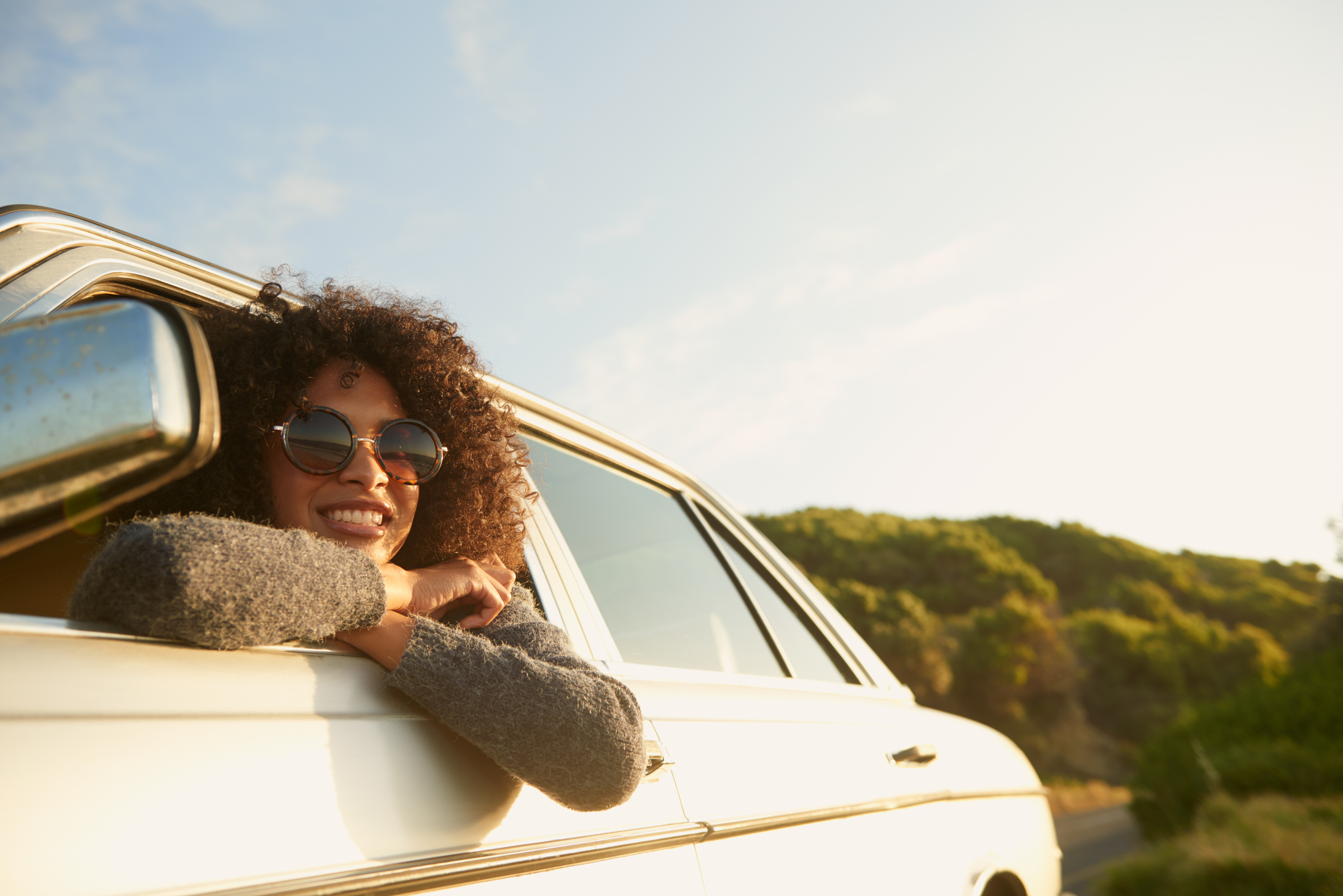 People often think teachers have it good with summers off. The reality is that teachers need these non-working months to fill their lauders with compassion, energy, and most of all, rest. Summer is not the same for every teacher. Some have no choice but to keep money coming in. Others choose to work to stay busy.
The teaching profession has never been easy. The last few years have put the career in the spotlight as one of the most demanding jobs. The wonderful people who choose the occupation are caring, driven, creative, and help to raise other people's children. Society cannot afford to lose teachers in troves.
This article will explore what teachers do during the summer and how they can truly enjoy their "off" time.
Do teachers really have summer off?
Who you ask will determine the answer to this question. Many teachers will answer "yes and no." It means they have the summer off, but they occasionally must go to school to pack up their room or prepare it for the next school year. Others will work to have an income for a short while.
Most do not get three months off.
It also depends on location. In my district in Georgia, the school year ends the week before Memorial Day. We return to work the last week of July, and the students return the first week of August. That's roughly a seven-week break, not counting the days needed for end-of-the-year checks.
How do teachers survive in the summer?
Teachers in different districts and countries experience different types of summers. Many non-working teachers have savings they can rely on to help them through the dry months. Others have agreements with their spouses allowing them not to work, which gives a reprieve for the teacher.
Some teachers like to keep busy. They may have a home project they want to work complete, or they spend time with their families to make up for the school year. Not every teacher works, but not every teacher wants to sit around and do nothing. Performing in a second job can be just as relaxing as not doing anything to rejuvenate and prepare for the upcoming school year.
"What teachers should do over the summer is a personal question every teacher needs to ask themselves."
What do teachers do in the summer for extra money?
Summer jobs for teachers are many varied. Depending on where the teacher lives and works, some have no choice but to work in the summer to pay household expenses. Many will teach summer school; others will be more adventurous working in summer camps.
With the internet, teachers (and people in general) have more options in how they can make money with side hustles or part-time work. Some pick up freelance work as writers and graphic designers. Others choose to make products to sell on the internet. Others leave the profession entirely and become Uber drivers or Door Dashers. There is no limit to what a teacher can do in the summer to earn money; however, it should be time well spent for them.
What should teachers do over the summer?
What teachers should do is a personal question every teacher and school employee needs to ask themselves. There isn't a precise answer to this. If a teacher feels they should rest, they should. If they think they should work, they should. Much of what a person wants depends on where they are in their lives.
The question must not have a "should" in it. The question must be, "What will make me happy this summer?" Many teachers profess the teaching profession gets a little more challenging each year. Everyone has their breaking point before deciding to leave teaching altogether. Amid turbulent times as a teacher, happiness becomes lost. It's essential to find that happiness during downtime.
Related Resource: 5 Tips for Teacher Self-Care
7 Ways Teachers Take a Real Break
Now we will talk about how teachers can take a real break. A few of these you may have heard before. But in times of adjustment, a little more action or inaction is effective.
1. Sleep like Rip Van Winkle
Teachers become deprived of sleep during the school year, which makes for an exhausting experience during stressful times. One of the crucial things my wife (a 1st-grade teacher in a Dual Language school) does after school is over is get as much sleep as possible. She informs me of this as she will sleep until late morning.
Adults need 7 to 9 hours of sleep every night. Sleep helps to promote needed hormone release and keeps the heart and blood vessels healthy. When people are not sleeping well, they put themselves at risk for high-stress levels and disease. And sleep affects our mood and ability to function at a high cognitive level.
Other benefits of sleep include:
Reduces inflammation in the body
Improved immune system
Weight control
Better body balance
Feeling alert
Improved memory
Gives the body optimum time to repair itself
Talk with your family and get them on board so you can get the sleep you deserve as part of your summer vacation.
2. Cut yourself off from the world.
People must disconnect from the world at large, which is not easy. Students are not the only ones attached to cell phones and other mobile devices; we all are. The phone is not the only thing that needs to go. Turning off also means getting away from people. You can call this a vacation, staycation, or going into the wild if you want.
Humans are social creatures that survived early on by being part of a group. The kids of other people surround you constantly, and you partially raise them. You've completed your role in the group. Now it's time to step away from people.
Re-asserting our needs for ourselves is essential. Teachers do a LOT for others and put themselves on the back burner. It's important to let family members know what you need for yourself. Calling and texting people who chronically contact you and letting them know you will not be available for a few days is one of the best things you can do for yourself.
3. Become as idle as possible
This next idea goes against conventional wisdom. Now is the time to try something new and seemingly worthless. It's time to "veg out." What do I mean by this? Take the "activity" of complete idleness and embrace it for several days to a week. Many people toss out the idea of being lazy as useless, but it can be very relaxing.
You need to completely turn off your mind or numb it with lousy television (or what you may consider good television) or scrolling on social media. The activity can be anything you don't put any mental energy into, and it's surprising how relieving this can be to the human body.
In an article posted on the Purdue University website, Abrar Hammoud writes, "Researchers with the British Psychological Society have found that longer cognitive breaks are good for you. However, how we approach these breaks is important. If you feel guilty for taking time-outs, the value of restorative breathers is diminished. In other words, give yourself a break when you take a break!"
Now is not the time to feel guilty about doing and thinking nothing. Now is the time to veg out.
4. Old Past Times
Many people have a past time they've forgotten. For many years I did not fish. And I LOVED fishing when I was growing up. I re-discovered my love for getting my line wet one summer when my dad mentioned it to me. In reconnecting with a passion, I had to learn how to do it again, which became a great adventure.
What is an activity with which you can reconnect?
5. New Past Times
Summer is a great time to start something new and can be something enjoyed with family and friends. Learning never stops, but it has gone beyond the classroom. We can gain knowledge about anything thanks to modern technology and convenience. Also, learning something that can bring you joy for years is worth its weight in happiness.
I've spoken to teachers who have taken up wine and beer making. Some learn how to knit; others learn how to build websites. The things you can know can be endless. It also helps to take their minds off the last school year and not think about the back-to-school chaos. Developing a new skill or learning something new helps us grow and complete us as human beings.
6. Oldies but goodies, getting out of a routine.
Spa treatments, massages, make-overs, weight training, yoga, painting, pottery, and swimming are all great activities. How many of these have you tried? If you have a routine that works for you, stick with it. If you haven't gotten that full recovery you deserve, consider trying something you have not done before.
If you are short on ideas, you can speak with veteran teachers to find out what they do to come back ready for another year. Just remember, this is about you. Discovering more about yourself can take time and can be fulfilling. There could be something you have wanted to try, and this summer is the perfect opportunity. How about building a survivalist shelter or going on a survivalist retreat?
7. Extend Your Time "Off."
Few people can pull this off, but the strategy is becoming more popular. Have you considered taking a yearlong sabbatical? Some teachers must leave the profession for an extended period to reflect on what is best for them. Working in a different field for a year can be scary, but getting away from their comfort zone may be what you need.
Leaving your school district for a year may sound extreme, but it can also clarify what you want to do. If you have a spouse, you can speak with them about this and get their support. Who knows, you may be able to get away with a year of not working at all if you have the resources.
Interview with a Teacher

The following are responses from an elementary school teacher named Ronelle Nelson. She teaches at Bethesda Elementary in Lilburn, Georgia, and was nominated "Teacher of the Year" for the 2020-2021 school year. As many of you know, this was extremely difficult for teachers (and people) worldwide due to the pandemic.

What is your favorite thing about the summer months?

"My favorite thing about summer is that I can separate myself from people. I'm around the kids all day, and there are meetings with parents, assessments, lesson plans, etc. It's nice to take a break during the summer and have my free time as "me" time. Except for my husband, I love and want him around me!"

What do you do on your summer break?

"I try to do as little as possible, but after the 2020-2021 school year, I wanted to get out of the country and enjoy myself. So I asked my husband if it was okay, and he said sure. I've never had a vacation away from the U.S., and we choose to go to Jamaica. He's a high school counselor, and there are a lot of perks for both of us in education. That vacation was one of the best things we've ever done."

What do you do for fun in the summer?

"I like to do absolutely NOTHING!" After the school year, I'm mentally, physically, and emotionally drained. I like to think of myself as a computer running non-stop. I hit that off button when the summer comes and will not turn it on until pre-planning. Unfortunately, in my district, we get anywhere from 6 to 7 weeks off, and there are usually seminars and professional development training we must attend (via Zoom).
Blog post written by Thavius Nelson, full-time professional school counselor.
For more tips on Teacher Self-Care, visit our Self Care resource hub - where you'll find a wide selection of self-care strategies for teachers, health and wellbeing activities for students, and social-emotional learning guides. 
Sign up for our newsletter for regular TeacherVision updates.

Sources:
Hammoud, A. (2022, February 14). Feed the need to veg out. Feed the Need to Veg Out - Steps to Leaps - Purdue University. Retrieved July 17, 2022, from https://purdue.edu/stepstoleaps/explore/well-being-tips/2022_0214.php 

Stibich, M. (2022, January 1). 10 top health benefits of sleep. Very well Health. Retrieved July 17, 2022, from https://www.verywellhealth.com/top-health-benefits-of-a-good-nights-sleep-2223766

(Verlenich), B. R. (2020, January 21). Teacher sabbaticals – what they are and why you should take one. Traveling Teachers LLC. Retrieved July 17, 2022, from https://travelingteachers.co/2020/01/20/teacher-sabbaticals/