CREATED BY:
LAST UPDATED: March 8, 2023
We've rounded up these classroom themes for elementary teachers looking for inspiration and ideas on how to spruce up their classrooms.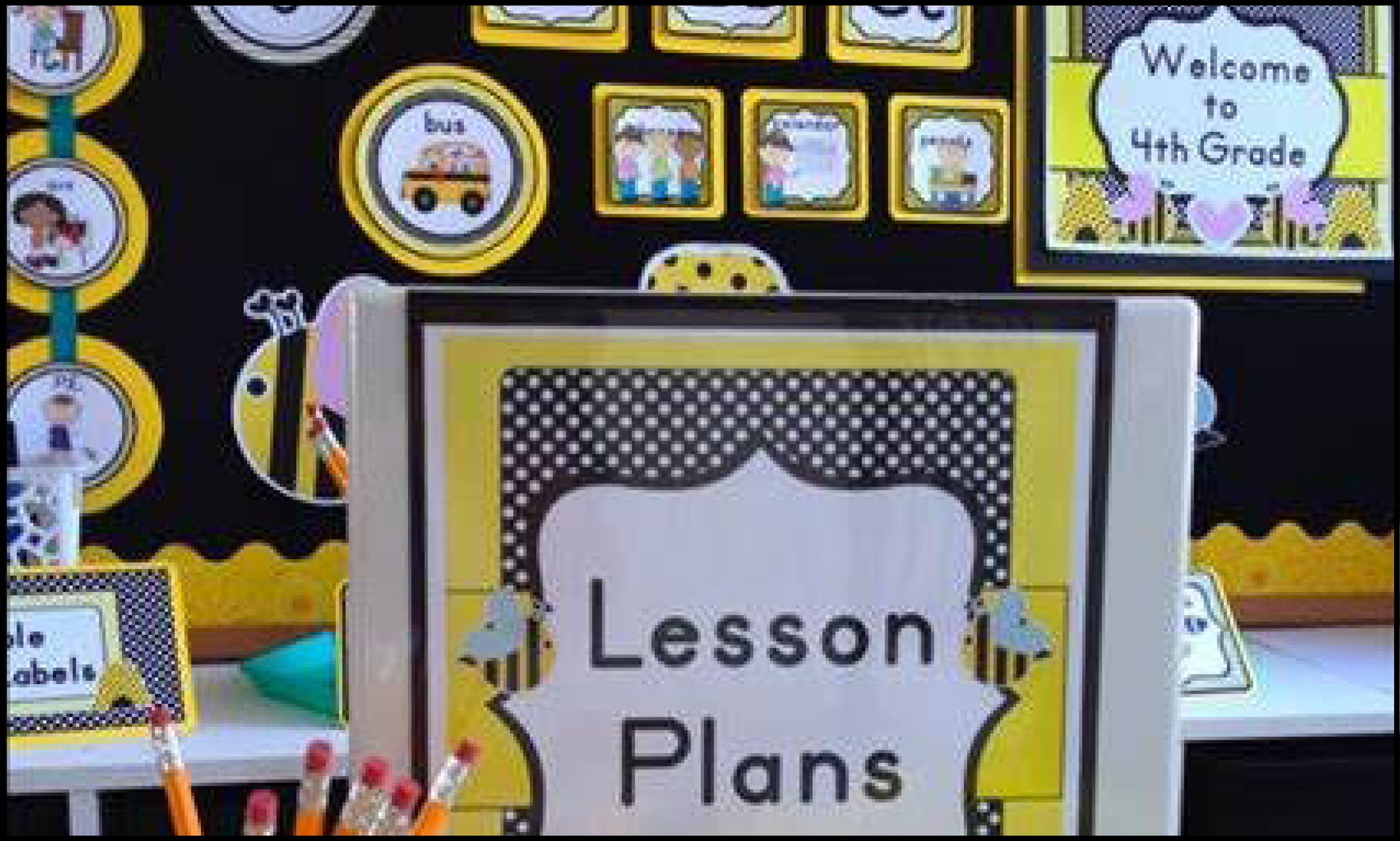 Nothing excites students more about back-to-school time than meeting the teacher and looking at the learning environment. From the first glimpse of the classroom door to reading the posters on the walls, students will study classroom decor to get an idea of the vibes the teacher gives off.
Some teachers will go for subdued classroom themes, while others go full-out boho rainbow-themed everything. An inviting classroom sets the tone for learning, and students from Pre-K up to Middle and High School will notice whether or not an educator puts much effort into their classroom decor ideas.
It is your preference whether you want to have a rainbow classroom or something watercolor and calming, but make sure students know that you plan to start the new school year by being prepared. If cost is a problem, many schools allow new teachers to borrowthematic classroom decor. Of course, there are many free resources available online, also.
To create a thematic classroom, you just need to find bulletin board ideas, posters, and name plates or desk labels that go together. You don't have to purchase premade classroom decor kits, which can sometimes be expensive. Just think about what would create student interest and go from there.
Related resource: Organizer Labels and Decorations Classroom Kit
What are some good classroom themes?
Classroom theme ideas are easy to find. Study other teachers' classrooms, check pages like Pinterest and Instagram and search educational supply stores for classroom decor bundle packs.
The first days of school are always a great theme for a new school year. Retro displays like apples, chalkboards, and cut-outs of children are popular. Some teachers go for a bright color scheme and put each child's name on the door, a desk nameplate, and a matching folder inside the classroom. Some might go as far as placing desks in groups and having each group color-coded.
Some common first days themes include:
Welcome to our school- Fish themed

The Bees- (Be kind, Be responsible, Be prepared, etc.)

All aboard- Train themed

Let's grow together- plant or gardening themed

Welcome to the circus

The Places You'll Go- Dr. Seuss themed

It's a Jungle in here
For a cute jungle-theme classroom display, staple eucalyptus leaves around a bulletin board and staple cut-outs of jungle animals. You can add some posters with a catchy saying about the jungle or the rainforest and some stuffed animals and jungle-themed books. If space allows, a corner of the room might include a potted palm tree and leaf-shaped reading pillows. The possibilities are endless.
Other popular elementary school classroom themes include:
Weather
Presidents
Seasonal activities
Black History Month
Holidays
World Cultures
Dinosaurs
Camping
The Beach
Sports
Inventors and inventions
How do I choose a theme?
Don't overthink the idea. Choose something that will appeal to you as the teacher. If brightly colored and chaotic fits your personality, go for it. If you like peace and harmony, you might choose pastel colors or an ocean theme.
The most important thing to remember is this, don't make it hard on yourself. If you know you will be teaching space for three weeks, you might want to create a space-themed board and posters. If you know you are only talking about Columbus Day or Veteran's Day for a few minutes, don't waste your time with a big thematic display.
Remember that displays can be time-saving for the teacher. Whenever possible, use clothespins or dry-erase labels to track attendance and lunch options. Color code folders for handouts, turn-ins, and parent notes.
Thematic Decor as Learning Material
Some of the best elementary school classroom decor ideas are designed around curriculum units the students will study. In a language arts classroom, bright-coloured posters might list the parts of speech and usage or the steps of the writing process.
Social studies displays are easy to create using maps, print-out photos of explorers or ships, and yarn to display travel routes around the world. World culture decor is trending in upper elementary classrooms, and it is easy to display information about each nationality by rotating the bulletin board display every few days. You can do the same thing if you are studying different states or continents.
Science-themed activities might include a solar system or spaced-themed display. For a great interactive solar system bulletin board, staple on some cut-outs of the planets, then add a dry-erase sentence strip to each planet. Have students practice labeling the planets with the correct names.
Riddles, puzzles, and printable worksheets in folders placed on bulletin boards are great for occupying early finishers and high flyers.
Classroom management through thematic decor
Themed classroom decor is more than just matching name tags and bulletin board headers. Classroom posters that reinforce rules can help with classroom management. Additionally, if students are given marks for misbehavior or have to pull a colored strip that day, a wall display is a great way to quickly and easily keep track.
Labeled boxes and bins aid in classroom organization and cleanliness. Students will be more likely to put things away if they know where everything belongs. It will also save the teacher from many interruptions and questions.
Bulletin board borders around the chalkboard or whiteboard can be used with editable stickers to have students record lunch choices or attendance.
Elementary and middle school students love classroom jobs. Using erasable stickers is an easy way to assign each student a weekly job, such as line leader or materials distributer.
If you are looking for more ideas, head over to our Bulletin Board Hub to help make your classroom visually appealing and stimulating to your students. TeacherVision has many resources for printable templates, worksheets, cutouts, classroom door decorations, lesson plans, handprints, and writing prompts that will simplify your teaching during the school year.
Sign up for our newsletters for instant access to freebies. Or even better - create a free member account allowing you access to abundant resources for you to use for years to come.