CREATED BY:
LAST UPDATED: April 1, 2022
Bored of the same old holiday crafting? We've scoured some of our favorite craft sites for some amazing Easter projects to bring to the classroom this holiday, from Easter cards and baskets to classroom décor ideas!
As an elementary educator, have you ever wondered, "What crafts can I do for Easter?" If so, you're not alone. Many teachers out there are always looking for new, exciting, and, most importantly, simple craft ideas. Here are some tried and tested ideas that your students will undoubtedly "hop" into!
Check out these 8 simple Easter activities for the classroom!
1. Scribble Art Paper Eggs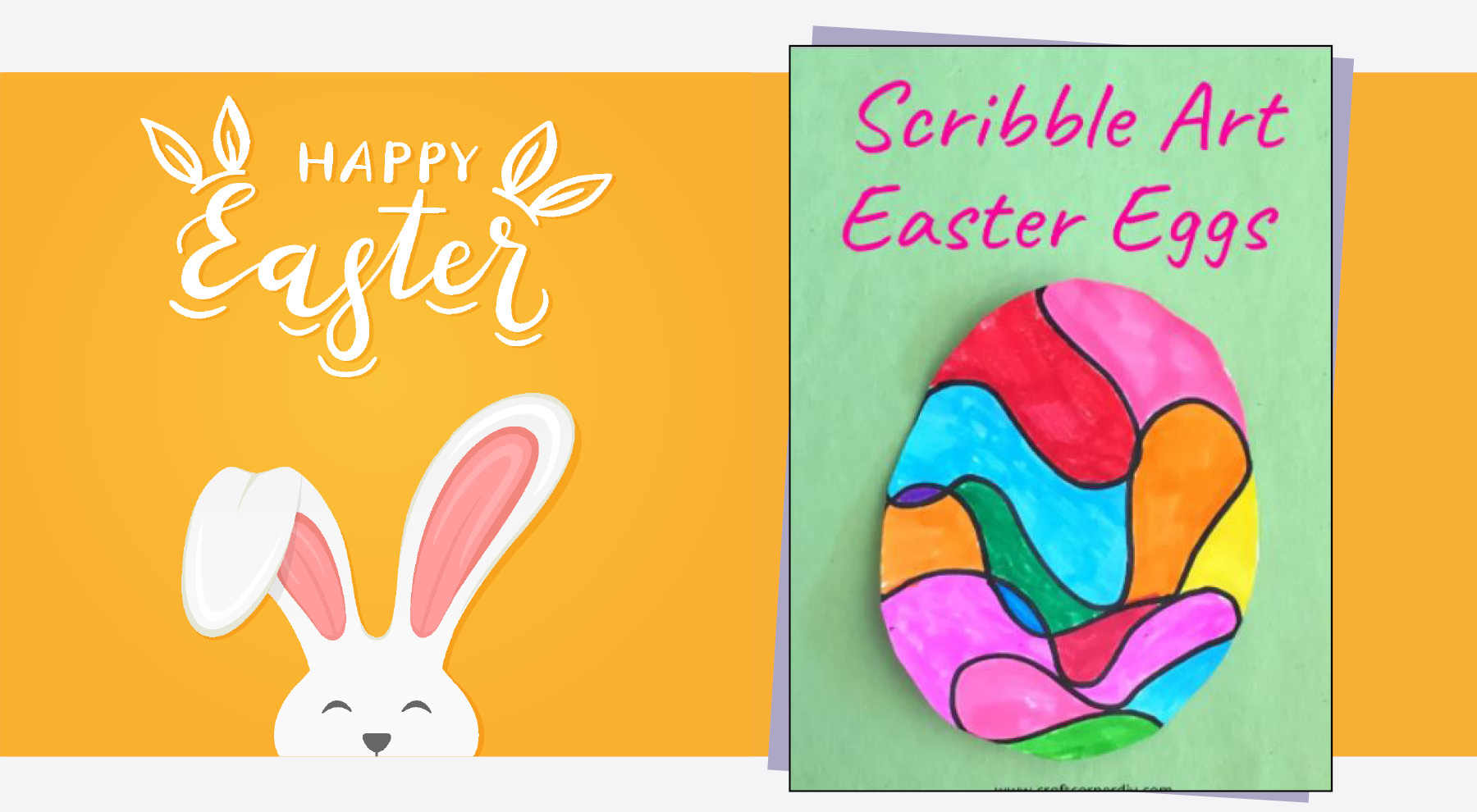 This exercise actually invites primary-aged students to draw a doodle on an egg and combine colors into their unique design, which is a terrific approach to help unenthusiastic painters to get involved with producing an Easter project. It's a win-win holiday project since it's simple, imaginative, and uses resources you probably already have in your classroom.
2. Bunny Chalk Art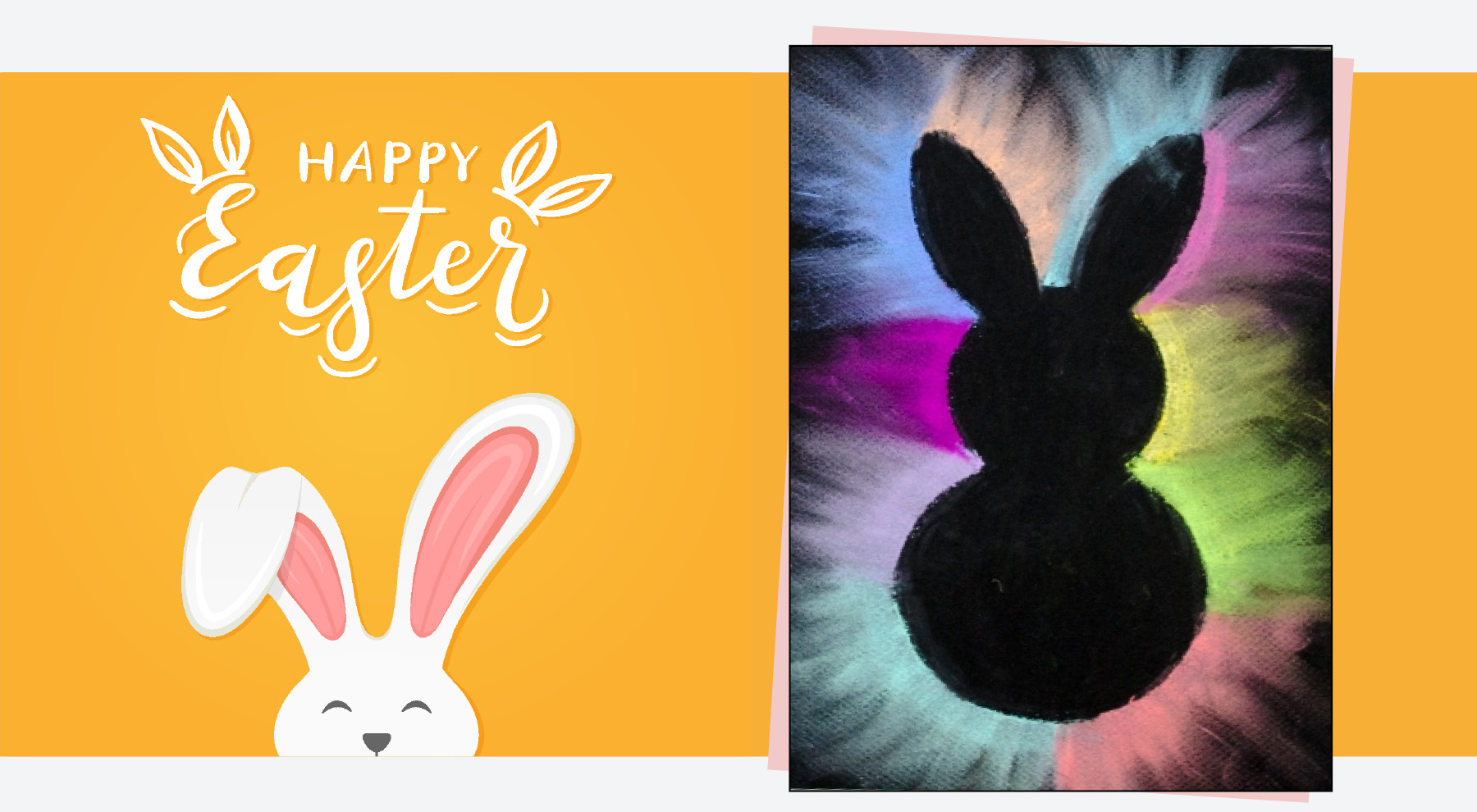 Students will enjoy this blending activity since it is bright, inventive, cheery, and charming. Make a cut out, take some chalk, and start tracing. The nicest part of this Easter activity is peeling certain color lines away from the outline once multiple layers have been applied around the rabbit. All students will be able to accomplish this vividly coloured project, creating a fascinating impact.
3. String Easter Eggs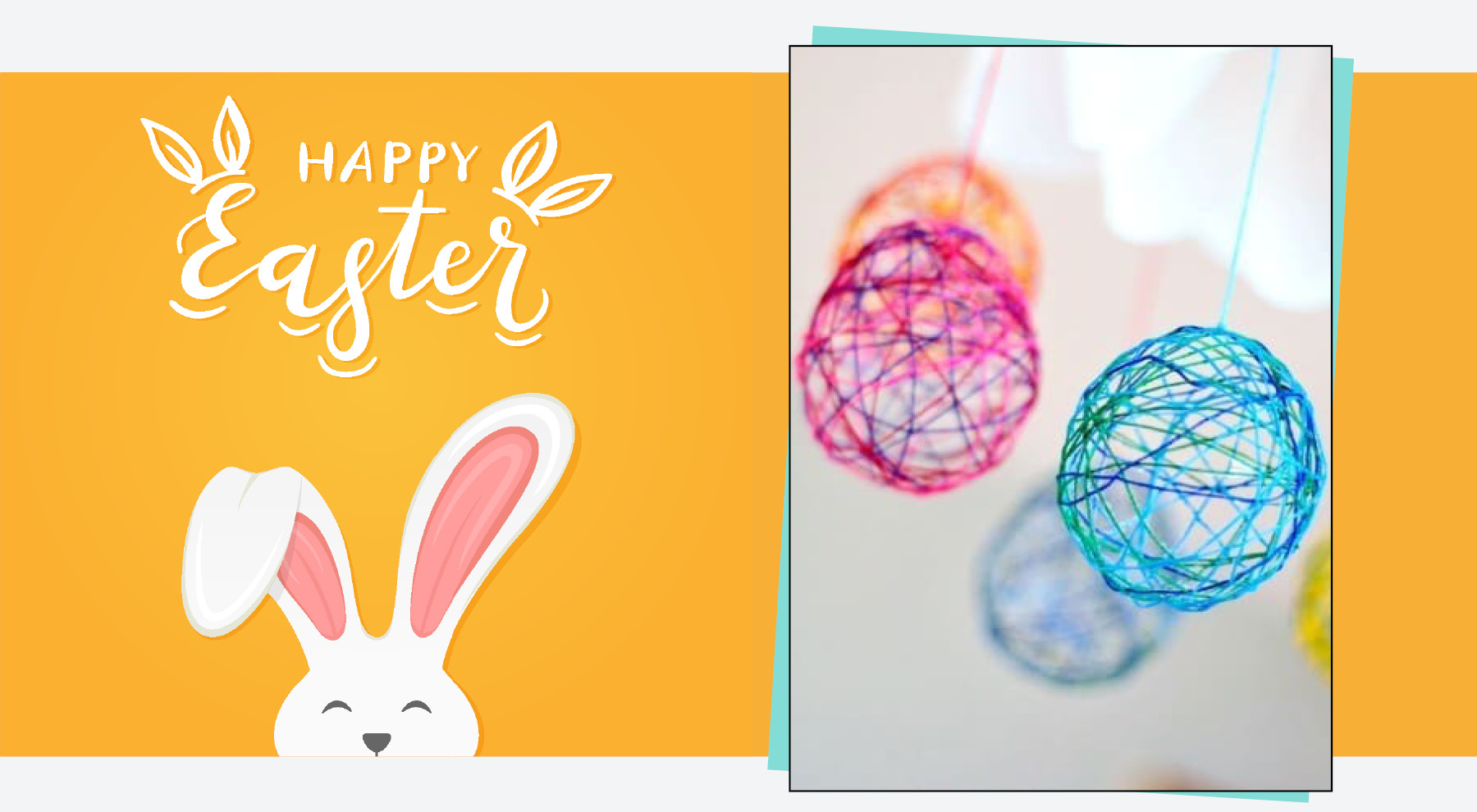 If you're looking for Easter crafts in the classroom, you're sure to love this 
one! Perfect for older elementary students, this hands on activity can serve 
as a classroom decoration, and a cute bowl filler at home. Simply grab 
some string, glue, and balloons, and watch your eggs take shape!
4. Cardboard Crosses
Celebrate the true meaning of Easter with your students by having them create cardboard crosses. Whether you have them line them with decorative, colorful and patterned tape, or create a faux mosaic out of paper scraps and other odds and ends you have in your classroom, you will end up with a beautiful and special Easter craft. 
5. Easter Bunny Bag
Hippity, hoppity, here comes the Easter bunny! An adorable paper bag craft, your younger elementary students will enjoy creating the cute bunny's shiny whiskers and perky pink ears. 
6. Popsicle Stick Chicks
Baby chicks go hand in hand with spring and Easter! Sunny yellow chicks will brighten up any classroom. All you need is some paint, popsicle sticks, construction paper, and glue. Whether you set it up as a center craft or guided activity for younger students, this Easter craft will give all your little chicks something to chirp about. 
7. Easter Carrot Card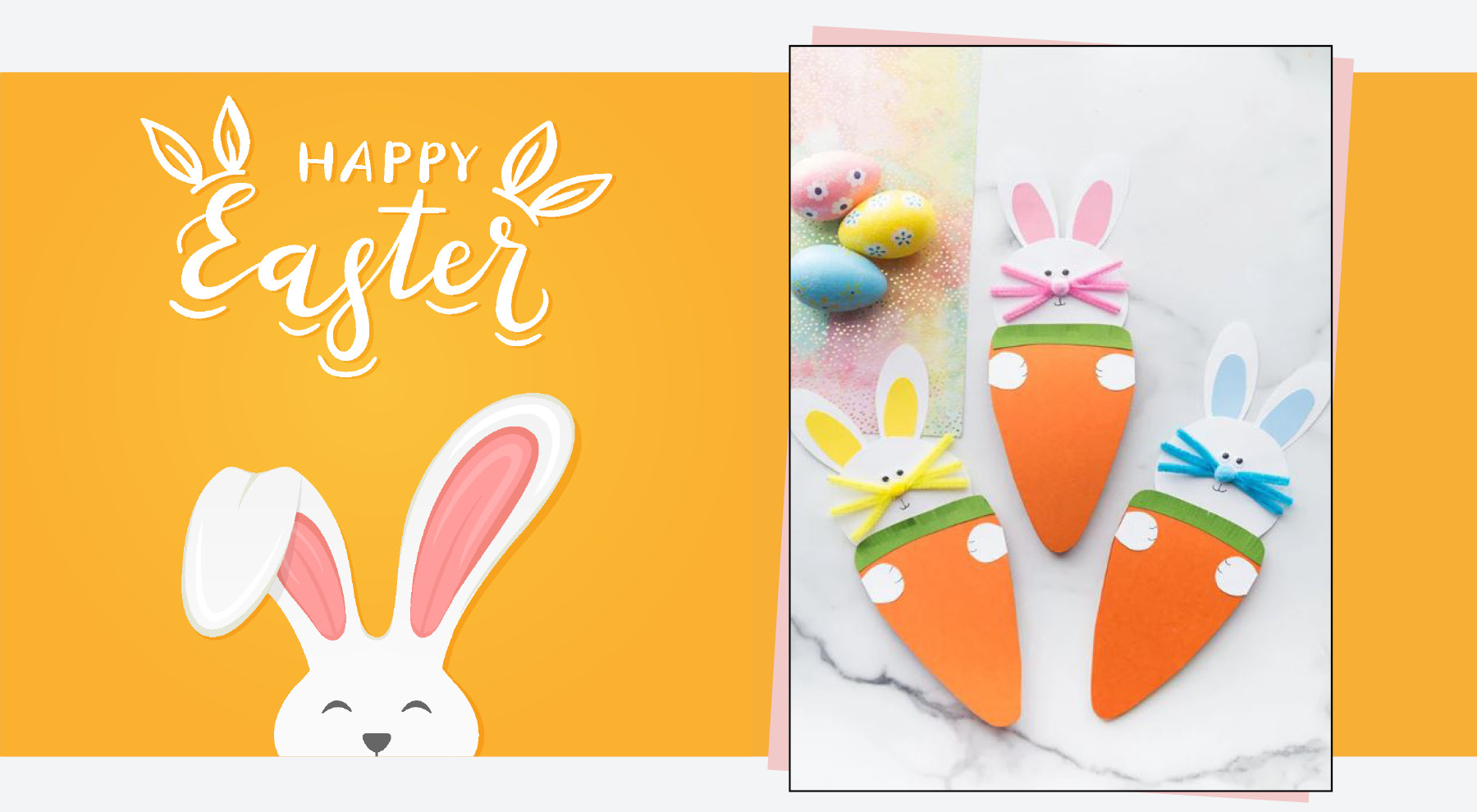 This sweet card doubles as a craft and a gift for students to give to their parents. Gather some pipe cleaners, pom poms, and paper, and walk your elementary students through the easy to follow, step by step craft-ivity.
8. Peeps Picture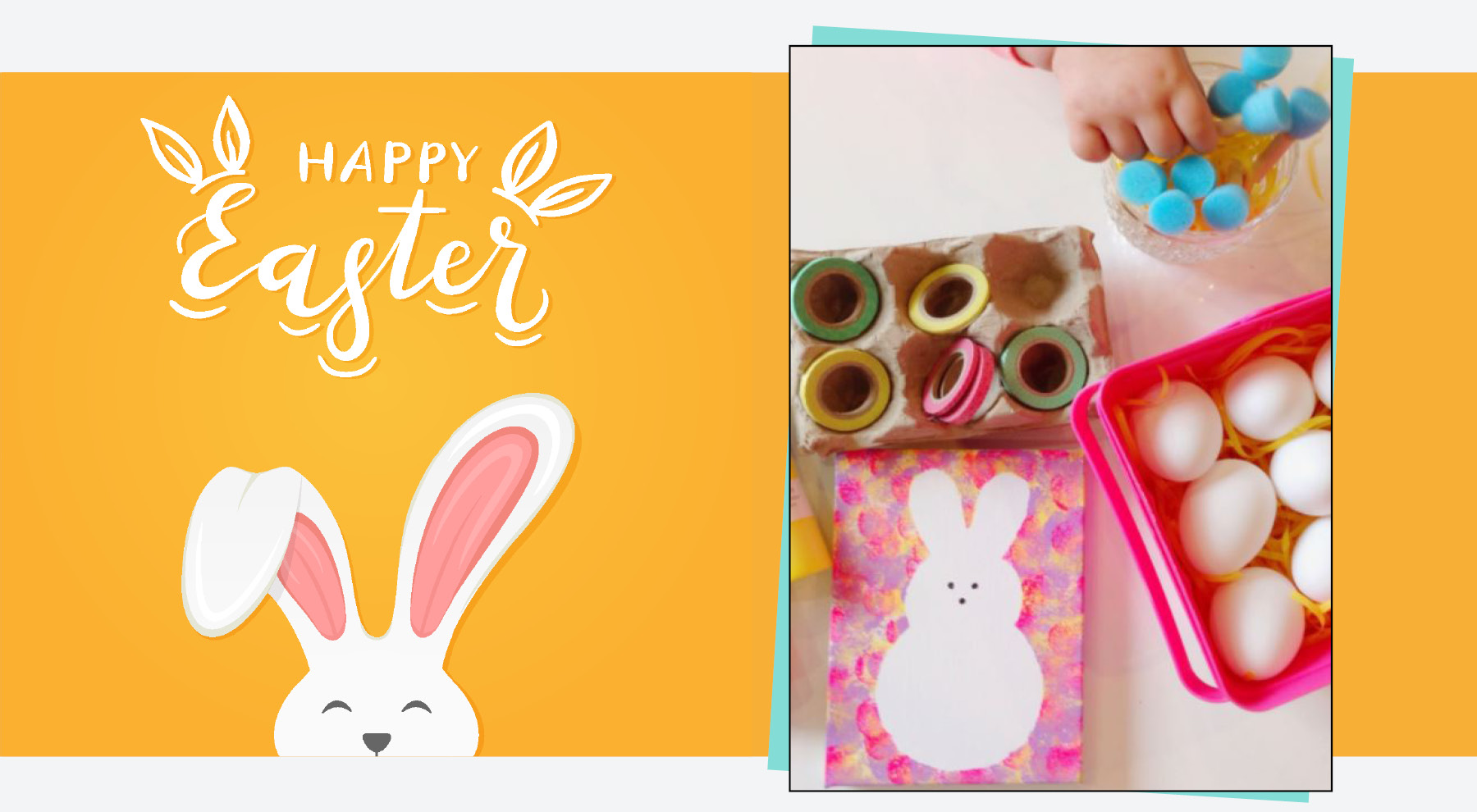 Your peeps will love making this peeps bunny picture. A canvas art activity, students will love painting and peeling the pattern away. Great for all ages, finish off the activity by treating your students with an edible peep!

Celebrate this springtime holiday with our Easter Resource Hub. Whether you want to incorporate the study of Easter's religious meaning in your history class, are interested in art projects, or just want to have fun with bunny and egg-themed activities, we have plenty of resources to support your Easter needs.