This FutureFit Project is a supplemental project-based lesson that covers general economic theory through the study video games and virtual economies. It is designed to reinforce core micro and macroeconomics subject material while also incorporating social-emotional learning and 21st Century skills and concepts.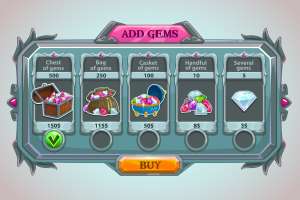 OVERVIEW:
This FutureFit Project is designed to supplement an upper-middle or high school unit on principles of economics (micro and macro) by offering a unique project that ties together the core academic concepts with a set of FutureFit social-emotional and 21st Century Skills.
STUDENT/GROUP OUTPUT:
In groups, students will put together testimony to present to a mock Congress on whether or not the virtual economy should be regulated and why. Classmates posing as Congress will hear their arguments and make a decision based on the case the group makes.
SUGGESTED SUBJECT PREREQUISITES:
It is suggested that students should have familiarity with the following subject material as background for this lesson:
A basic understanding of the principles of micro and macroeconomics
A basic understanding of how to calculate economic indicators using grade-level mathematics
A basic understanding of effective verbal and written communication skills
SEQUENCE AND PACING
This project-based lesson includes enough material for use in five 45-minutes periods of instruction. If a more focused lesson is appropriate, select the 3-day Short Lesson. The Concept Check version provides activities which reinforce the core math concepts.
TECHNOLOGY RESOURCES (suggested):