CREATED BY:
LAST UPDATED: January 17, 2020
Learn about the ancient traditions and modern celebrations of the Chinese New Year. These videos and classroom activities will help you celebrate the Lunar New Year in your classroom. Teach your students about the historical significance of the Chinese New Year and how different traditions were developed. Students will learn about Chinese symbols, family traditions, and holiday rituals marking the start of a new year.
Chinese New Year – Videos & Activities
Chinese New Year, also known as Spring Festival or Lunar New Year, begins February 8, 2016. Watch these videos to learn about the 15-day celebration.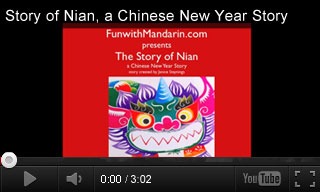 Story of Nian, a Chinese New Year Story
Appropriate Grades: K–4
Captivate students with the story of Nian, a fierce monster in Chinese mythology. Use this video of the children's story to introduce Chinese New Year traditions.
Source: FunwithMandarin on youtube.com
Length: 3 minutes 2 seconds
Extension Activities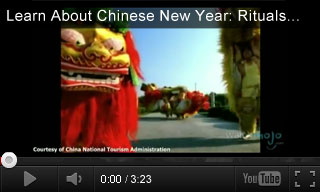 Learn About Chinese New Year: Rituals, Food, Family
Appropriate Grades: 5–8
Introduce students to the cultural and historical significance of Chinese New Year through this video. They'll learn about rituals, foods, and customary family gatherings of the Chinese holiday.
Source: Watch Mojo on youtube.com
Length: 3 minutes 23 seconds
Extension Activities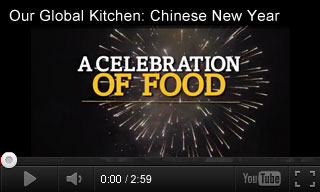 Our Global Kitchen: Celebrations – Chinese New Year
Appropriate Grades: 9–12
Lunar New Year marks the first day of the traditional Chinese calendar. This video introduces some traditional foods prepared for a Chinese New Year meal and explains what each food represents.
Source: American Museum of Natural History on youtube.com
Length: 2 minutes 59 seconds
Extension Activities
Please preview the Closed Captioning (CC) to ensure it is appropriate for your students. These captions are provided by the video publisher and may not represent the spoken content.