Authored by:
Last edited: January 23, 2020
Included in this article are plenty of creative tips for decorating bulletin boards for your elementary or secondary classroom. New teachers will find this resource particularly valuable. Bulletin boards make a great teaching tool for your students.
Page 1 of 2
Bulletin Boards: Themes and Tips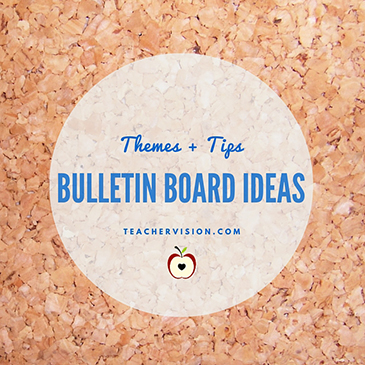 Walk into most classrooms and you'll see one or more bulletin boards. Some will be creatively designed with eye-popping colors, dynamic illustrations, and three-dimensional letters. Others will simply be a hodge-podge of old, faded, and worn-out bulletins.
The difference is clear. Classrooms that are visually appealing and intellectually stimulating are those in which teachers have devoted considerable attention to their classroom bulletin boards. Your students will spend a significant portion of their waking hours in your classroom. It's important, therefore, that your classroom be one that excites, stimulates, and motivates students in a host of learning opportunities.
Elementary Bulletin Boards
Bulletin boards in elementary classrooms come in all shapes, sizes, and dimensions. Many teachers typically use these bulletin boards and bulletin board items:
Secondary Bulletin Boards
Middle school and high school bulletin boards are often reflective of specific subjects or topics and, thus, can vary widely. Here are some standard examples:
| | |
| --- | --- |
| assignments | motivational posters |
| bell or period schedule | newspaper clippings |
| calendar | periodic table (science class) |
| classroom rules | Pledge of Allegiance |
| current events | school news |
| famous people/sayings | student writing(s) |
| homework policy | team schedules |