The end of the school year is an important milestone for teachers and students alike. It's a time when most of us want to celebrate and reward our students with a small gift or treat. But you might wonder if it's even possible to give meaningful gifts at the end of the year without spending a fortune...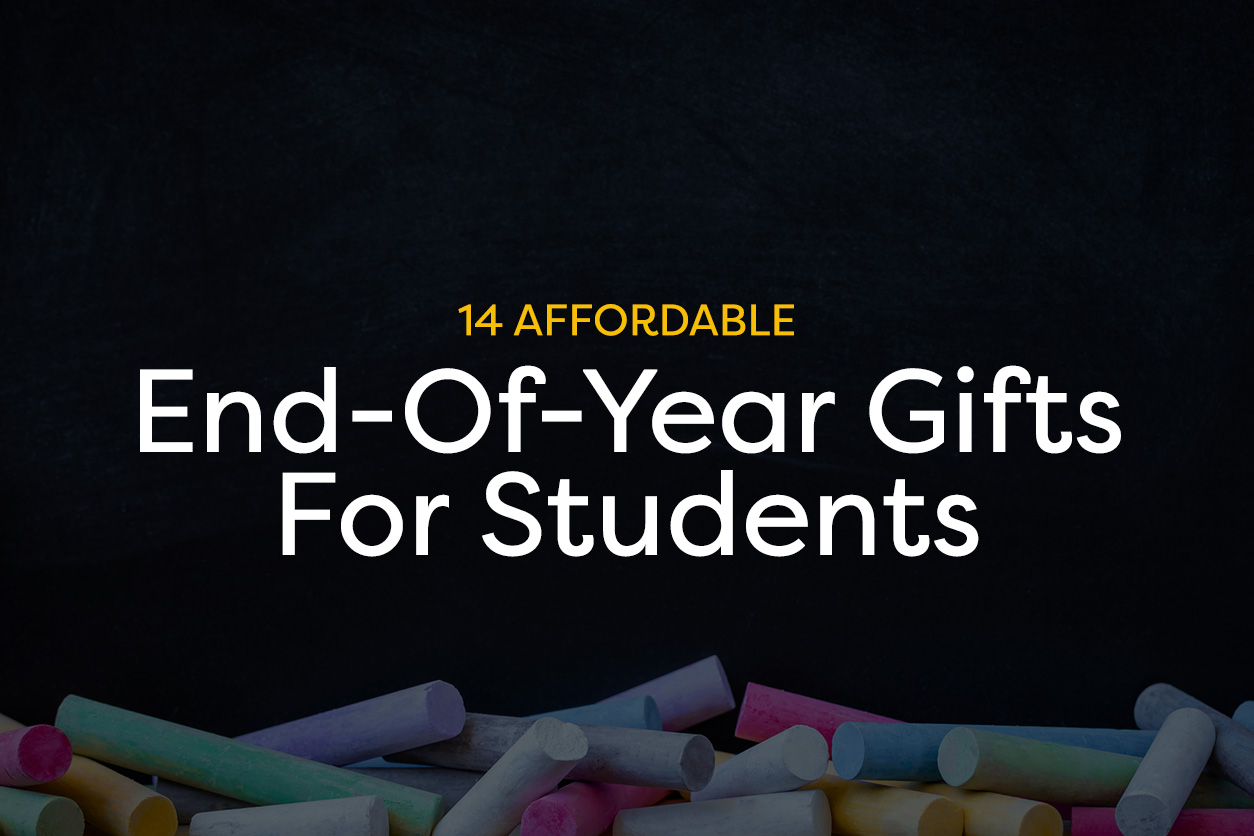 Luckily, there are lots of possibilities. Here are a few fun yet inexpensive gift ideas for end-of-year gifts for students.
1. Bookmarks
Bookmarks are easy to create yourself using cardstock, printables, or even those free samples from paint and DIY stores. Then, personalize them with student names to make a great gift.
Source: Pinterest
2. Water Bottles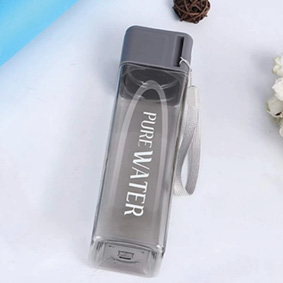 Water bottles are fun, useful, and inexpensive when purchased in bulk. Look for the kind that comes with a strap to prevent students from dropping it during their summer adventures.
Buy Now: Shein
3. Jump Ropes
A jump rope from the Dollar Store or Amazon serves as a great reminder to your students to stay active during the summer break. Make a pledge that you'll all jump rope every day.
Buy Now: Amazon
4. Goodie Bags
Find a set of small, colorful gift bags on Amazon and fill them with candy, squishy toys, or homebaked treats. Don't forget to slip in a small handwritten note for each student to make it an even more thoughtful gift.
Buy Now: Amazon
5. Sunglasses
A pair of inexpensive patterned sunglasses from Amazon or the dollar store sets the perfect tone for summer.
Buy Now: Amazon
"14 Easy, fun, inexpensive gifts ideas that
any teacher can use year in, year out to reward
and celebrate the end of school year."
6. Stress Ball
If any of your students have difficulty managing stress or anxiety, they will appreciate some colorful stress balls. You can choose from many sizes, colors, and shapes.
Buy Now: Amazon
7. Crayons
Personalize a small bag with each student's name and a special handwritten message. Then fill it with crayons to inspire creativity and fun throughout the summer.
Source: Etsy
8. Bubble Wands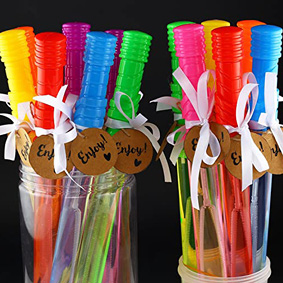 Who doesn't love blowing bubbles on a warm summer day? For even more fun, find wands that blow jumbo-sized bubbles. Add a printed gift card with a cute saying, and you've got the perfect gift.
Buy Now: Amazon
9. Erasers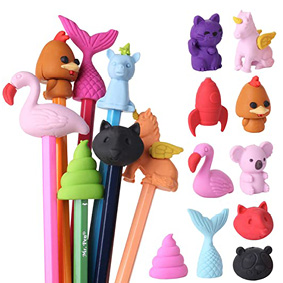 You can't miss by gifting some fun erasers to celebrate summer. Food-themed erasers with realistic resemblance to sandwiches, ice cream bars, and hot dogs are always a hit.
Buy Now: Amazon
10. Beach Balls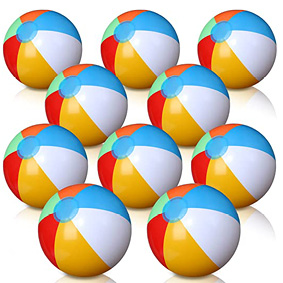 Nothing evokes fun-filled sunny days quite like a brightly-colored beach ball. Print a personalized gift tag to go along with it.
Buy Now: Amazon
11. S'mores Bag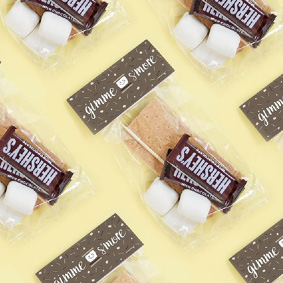 Slip some chocolate squares, a marshmallow, and a graham cracker into individualized plastic bags, and you have a great summer treat for each student.
Source: Pinterest
12. Popsicles
Purchase a 100-pack of colored ice pops at Walmart for about $7 and distribute a bunch of them to each student.
Source: Etsy
13. Frisbees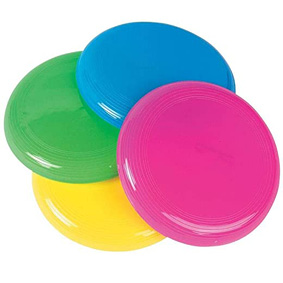 With a pack of colored Frisbees as gifts, you can even enjoy an all-class Frisbee game on the last day of school, a fun way to mark the end of the school year.
Buy now: Amazon
14. Painted Rocks
Just grab a $16 package of craft rocks from Amazon and make them into personalized, painted gifts for your students.
Source: Pinterest
Like these ideas? Sign up for the Teacher Vision newsletter for more ways to add fun and creativity to your classroom.
And don't forget to check our End of Year Resource Hub for last-minute evaluation forms, summer math printables, graduation certificates, and more ideas to keep your students engaged in educational activities through the last day of school.