Authored by:
Last edited: August 21, 2022
Veteran teacher and TeacherVision Advisory Board Member Mikaela provides a "from the front lines" update on the challenges of implementing distance learning in the wake of COVID-19 school closures, as well as some tips, hacks, and strategies that are working for her.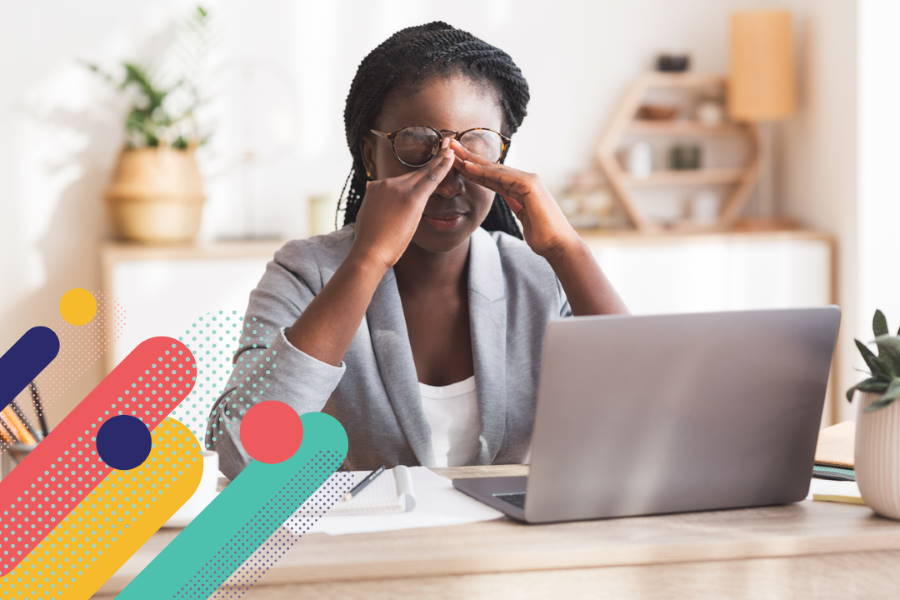 I am one day deep into what is being called distance learning. I didn't even know that was a term until last week. Now, my school is set to be out for three weeks, maybe even more.
As a teacher, I have felt both prepared and very unprepared for this moment. If you're a teacher, you know we're always thinking on our feet. While we have our established plans, we are ready to change them and adjust at any moment. So my experience over the past five years has prepared me to change things quickly and to respond to the needs of my classroom.
Still, the mandatory shift to distance learning in the wake of COVID-19 is A LOT of change - and there was very little time to adjust. Plus, there is the added element of no longer being together with students in a physical classroom. As I continue to prepare resources and lessons to be delivered digitally, a few things have come to mind. I'll share them here, hoping that my experience will help other teachers feel less alone, and maybe inspire some ideas.
The Challenges I'm Facing with Distance Learning
There are a lot. I could write for a long time about all of the snags and frustrations I have had today alone. But I'll simplify and lay these out in priority order, with my hacks and solutions added. Obviously, your scenarios may vary - but I hope some of this advice is helpful.
Challenge: Resources
There are so many resources available! It seems like every teaching platform I have ever used is now offering free online resources for teachers and students. This is wonderful! It is also extremely overwhelming. My short term solution is to use only resources we've used in class before. Fortunately, my class is designed as a blended classroom and we were using computers in almost all subjects.
My Solution
Over the next week I plan to introduce just one new resource that other teachers at my school are also using. It's called FlipGrid and it is a platform for students to post videos in response to a topic. We'll be using it for our reading and language arts work. To introduce it, I will create my own video. The rest of the hundreds of incredible resources I plan to explore in the coming weeks, and take note of which resources I might want to invest in for the future.
The main tool my school is using is Google Classroom. Many of us are already using this platform in our classroom. Still, we're learning that it is a platform, not a solution or curriculum. The biggest challenge has been trying to find ways to make the materials, like practice pages in math, available to students through Google Classroom. But for me, it feels important to keep as much of our work as close to our normal routine as possible. This keeps something comfortable and familiar for students.
Challenge: Assessing Student Mastery
This is a challenge I don't have a solution to. As a 4th grade teacher, I do not plan on assessing students from distance. Some of my students have parents or older siblings at home with them and are receiving support with their work. Other students are the children of the essential employees who are required to go into work.
My Suggestion
I am counting work that is completed and turned in on time as part of the student's participation grade. Of course, this plan is flexible and I am ready to adjust if we are out longer than planned. It's important to note that I am not deciding this on my own. This conversation regarding how to measure student mastery is happening on the administration level as well.
Challenge: Setting Boundaries
This is not a new challenge, but it does look different when I'm teaching from home. Today it was hard to not feel like I needed to constantly check my phone and email for questions from students, parents and fellow teachers.
My Solution
As a school, we decided we would be available from 8 a.m. to 4 p.m., but I realize that I need to set boundaries within that time frame. My co-teachers and I agreed on checking our phones, assignments and emails every 2 hours. That way, everyone gets a timely response, but no one is tied to their computer all day.
Challenge: Keeping Students Accountable
We are only one day in, but so far my students have shown enthusiasm for completing their work. The hardest thing today was reminding students to pace themselves. Many wanted to complete work before 10 a.m. so they could play the rest of the day. While that is how I think as well, it makes high quality work less likely.
My Solution
One way I am trying to keep students accountable is including rubrics and criteria lists with the assignment. I will score students on their work, even if I do not end up factoring it into their grade as an assessment of their mastery. It is, however, an assessment of their accountability.
I am also in contact with my students' parents and guardians. They are all connected to the Google Classroom so they can see which assignments their student has completed and which they still need to submit. I still plan on contacting parents at least once a week to celebrate something their student has done!
Just like in the classroom, I am highlighting high quality student work. On Google Classroom I can make a post to share high quality work and through FlipGrid I can feature high quality student videos.
Positives Amidst the Chaos
Despite this being a time of great uncertainty and anxiety, I've been surprised by a couple of things.
First, how excited my students are to share their lives through videos. I have students posting videos about their families, their rooms and toys and calling me just to ask how I am. I expect the novelty will wear off, and this excitement will settle into more of a routine and maybe even boredom as things tend to do. But I have learned so much more about my students in one day than I would be able to in the classroom. I am excited to learn more, and to figure out how to bring the great aspects of distance learning back into the classroom when we're all together.
Second, how my co-workers have brilliantly put together these elaborate and responsive lessons and curricula in such little time! It's been inspiring. I've been wondering how we can better set up days of collaboration and planning together so that we are not just sharing our great ideas because our doors will be closing, but rather opening up doors by developing a deeper culture of collaboration.
I am excited to be back into the classroom and back into the routine I know, but I am acutely aware of the fact that this change will open up new opportunities that will definitely strengthen my teaching. I wonder too, how it will push pedagogy as a whole forward.
How are you coping with distance learning during COVID-19? Share with us on Instagram, Facebook, Twitter, and Pinterest.
Mikaela Prego is an elementary educator from Massachusetts. She spent the last 3 years teaching 4th grade in Colorado, now she is back teaching in Massachusetts. Her favorite subjects to teach are math, science and social studies and she is a huge fan of putting the students in charge of as much of their learning as possible. You can follow her classroom (@whoareweintheworld) on Instagram.