Authored by:
Last edited: August 13, 2023
Julie Mason shares five things you should do during the first week of school. It can be challenging to decide what must get done and what would be nice to get done. You will not regret doing all five.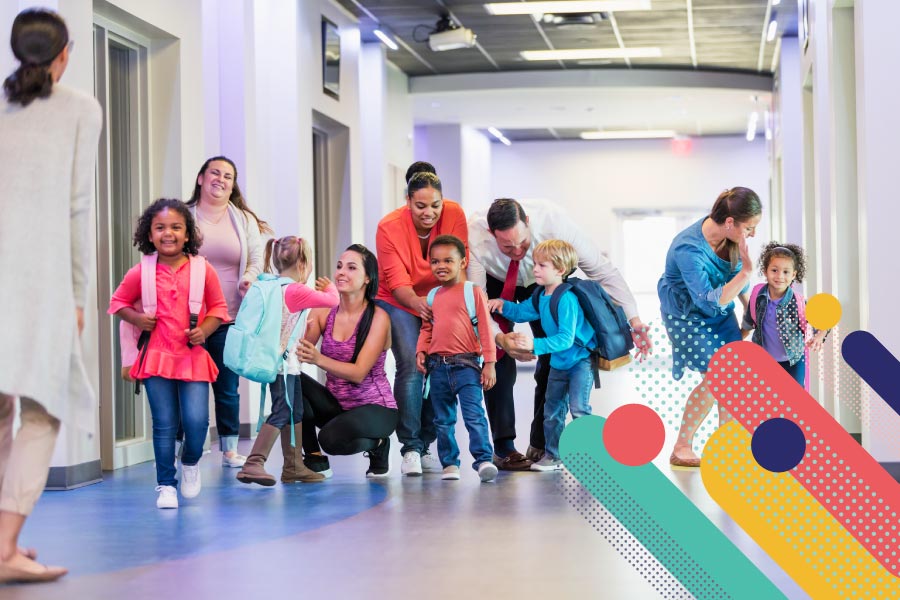 The school year has started again, and there is so much to do in the first few weeks. How do you decide what's most important? Here are our recommendations for the five things you need to do the first week of school. 
Give a Pre-Assessment
Whether this is your first year in the classroom or your twentieth, I believe that every year is the first year. Your class will be made up of unique students who all have different needs. One of the biggest mistakes I see new teachers make is assuming that their students will already know something because they were supposed to learn it last year. It is essential to give students a pre-assessment so you can gather data that will help you identify what your students know and don't know.
Make Contact with Parents 
Building relationships with your students and their parents is incredibly important. I believe students learn best when they have a village of support, and that village should include their parents. Taking the time to get in touch with parents during the first week of school will initiate open communication and a strong relationship. It is a great opportunity to learn more about your students from the people who know them best.  
Co-Create Class Norms
It can be tempting to establish the class rules before students walk into your classroom. It is a best practice to set clear expectations and introduce them at the beginning of the year. However, in my experience, students are more likely to meet expectations when they have a role in creating them. If you decide the rules, you are establishing a classroom culture of "me" and "you." If you ask students thoughtful questions like, "What kind of environment do you work best in?" you are establishing a culture of "us" and "we."
Slow Down
Chances are you spent some time over the summer planning and getting ready for the school year. You may have already spent a few weeks setting up your classroom and attending pre-service professional development. Keep in mind that your students haven't transitioned yet. They are adjusting to a new schedule, new teachers, and the change from summer to school. It can be tempting to hit the ground running and jump right into the curriculum. Take time during the first week to model routines and procedures, engage the class in team-building activities, and establish a strong culture and community. It's time well spent.
Write Your Students A Letter
Some of your students might already know you, but this is the first time you are teaching this group. Write your students a letter and tell them why you became a teacher. Share what your hopes are for this school year. What do you plan to give, and what do you hope to get from them? Ask your students to write back. Collect their letters at the end of the first week. Make sure you ask them the question, "What do you wish I knew about you?" This is a powerful way to begin developing strong relationships. Students are more willing to take risks and try hard when they feel they know their teacher and their teacher truly cares. 
What are your must-dos for the first week of school? Share with us on Instagram, Facebook, Twitter, and Pinterest.
Julie brings expertise in blended and personalized learning, instructional coaching, and curriculum design to the role. She was a middle and high school English teacher for eight years and most recently taught at Dana Hall, an all-girls school in Wellesley, MA. She was a blended and personalized learning instructional coach for K-12 teachers at BetterLesson for two years, and she has presented at The National Principals Conference, ISTE, and ASCD where she shared her expertise on how instructional coaching builds teacher capacity in K-12 schools. She has extensive experience designing and facilitating professional development for teachers.