Animal Adaptations Resources
We found 28 items
Introduce students to the study of ecological adaptation through lesson plans, worksheets, and group activities. Supplement your science unit with printable resources and projects that will help you teach students about the different ways in which animals adapt to their environment. Use these life-science materials to examine how organisms respond to predators, seasonal change, and other threats. Explore how migration, hibernation, and physical changes protect species and help them survive.
Browse Animal Adaptation Resources
Your Free Gift
Take Back Your Evenings: Top 5 Strategies for Work/Life Balance
It can be difficult to have a life outside of school when you let the demands of teaching take over every moment of your day. This workbook includes the top 5 strategies to help you take back your evenings while still being a great teacher.
Start a free trial today to get your work/life balance strategies workbook absolutely free (a $19.99 value)!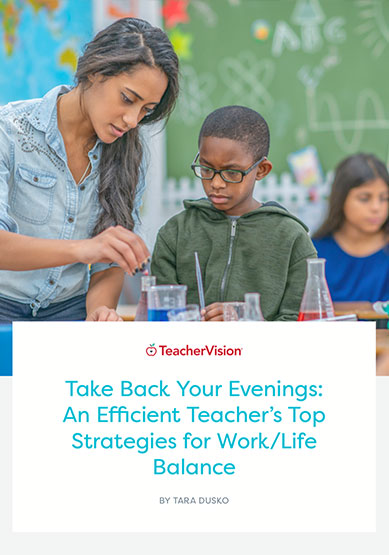 ​