Use this slideshow to introduce students to some of the defining characteristics of mammals.
Excerpted from
Eyewitness: Mammal
Here is a spectacular and informative guide to the natural world of mammals, offer a unique "eyewitness" view of the natural history of mammal behavior and anatomy through stunning real-life photographs.
Receive 20% off your DK purchase with promo code DKCLIP.
Objective
Students will learn about some of the traits that mammals share.
Suggested Time
15 minutes
Reading Level
Upper Elementary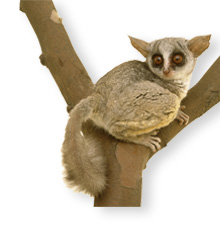 Teacher Background
As far as we know, mammals appeared on Earth some 200 million years ago. We know because we have found their fossils: bones, teeth, and other
Read more
Continue the Conversation
Point out to students that mammals share many characteristics with other groups of animals as well. For example, all mammals are vertebrates—but so are birds, amphibians, and reptiles!
Write about it
Have students "invent" a new mammal! They can draw a picture of the mammal and then describe how the animal illustrates the mammalian traits, or characteristics, they've just learned about.
Lesson Contents
TEACHER RESOURCES
Extension Activities
Reinforcements
Word Power Vocabulary
Grade: 4 - 6
Students practice vocabulary related to mammal traits by using each defined word in a sentence.

Bird or Mammal?
Grade: 3 - 6
Students compare two animals whose superficial characteristics are identical.