This FutureFit Project is a supplemental project-based lesson covering character traits, biographies, autobiographies, memoirs, and creative writing. It is designed to reinforce core English Language Arts subject material while also incorporating social-emotional learning and 21st Century skills and concepts.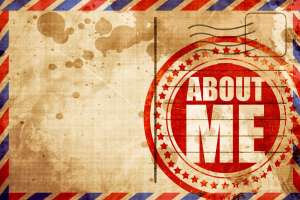 OVERVIEW:
This FutureFit lesson is designed to supplement a standard 12-15 unit lesson for middle school Elements of Biographies and Autobiographies by offering a unique project that ties together the core academic concepts with a set of FutureFit social-emotional and 21st Century Skills.
STUDENT/GROUP OUTPUT:
Students will create an infographic version of a biography or autobiography
SUGGESTED SUBJECT PREREQUISITES:
It is suggested that students should have familiarity with the following subject material as background for this lesson:
A basic understanding of the elements of informational texts
A basic understanding of biographical and autobiographical writing
SEQUENCE AND PACING
This project-based lesson includes enough material for use in five 45-minutes periods of instruction. If a more focused lesson is appropriate, select the 3-day Short Lesson. The Concept Check version provides activities which reinforce the core math concepts.
TECHNOLOGY RESOURCES (suggested):
Internet access
Free infographic creation software (Piktochart, Canva, etc,)
STANDARDS ALIGNMENT
These activities support the following CCSS curriculum standards:
CCSS.ELA-LITERACY.RI.8.3
CCSS.ELA-LITERACY.RI.8.7
CCSS.ELA-LITERACY.RI.8.2