Authored by:
Last edited: July 11, 2020
Teaching online is hard enough without over-complicating things with "bells and whistles" technology. Veteran teacher and TeacherVision Advisory Board Member Andrea shares her 5 favorite easy-to-use tools for online learning.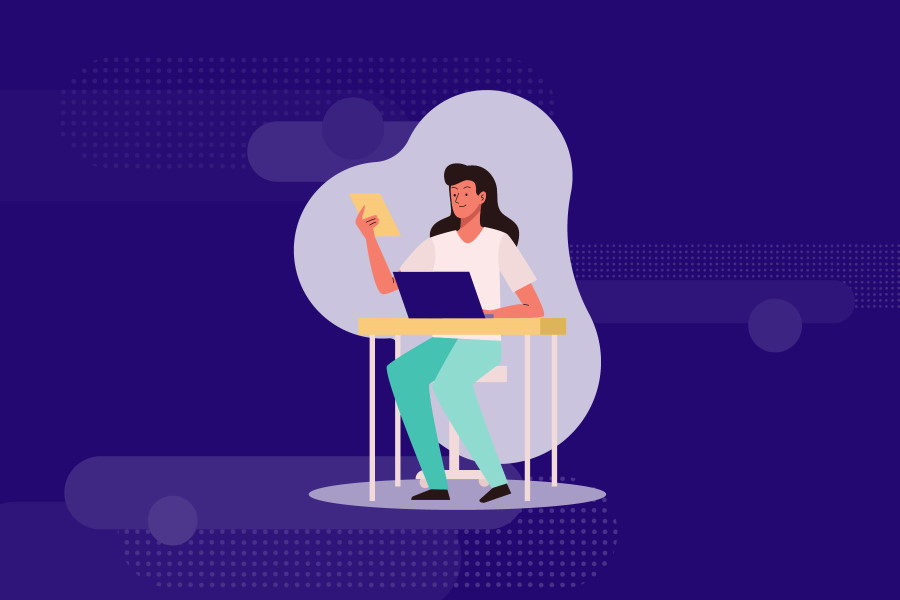 In a period of unprecedented complexity, there is power in simplicity - for both our students and for us. When we think about moving our classrooms online, the goal should be to streamline as much as possible - we want students focused on the content and their learning, not the literal bells-and-whistles of a new app or web tool.
With that in mind, here are five tools you can plug into your repertoire right away. All are free to use with paid upgrade options. And all are useful for students across grade levels.
Padlet: An Online Whiteboard
How It Works: Padlet is incredibly intuitive and a real utility player - it is basically a blank sheet of paper that will work for just about anything. Teachers can create a whiteboard and post a prompt or question and students can populate the whiteboard with their responses, including images from the web or their device, shots from their camera, voice recordings, screen recordings, on-screen doodles, or a place location. Or, teachers can ask students to create a whiteboard to showcase their research individually or collaborate in groups.
Why It's Essential: The best part is that each whiteboard has a unique address, and students just click on the whiteboard to add their ideas. All of their work is auto-saved. It couldn't be easier.
Teachers, if you want to invest a little bit more time, you can customize your whiteboard from stock or uploaded images. Currently, free accounts are capped at 25 whiteboards, though you can delete older whiteboards to add new ones as you go.
Remember to remind students to include their names in their posts; otherwise, their responses are anonymous.
How It Works: Let's face it: Now that you teach online, you are going to be making videos. These might be welcome messages for your website, recordings of lessons, explainers for assignments, or responses to student work. So you'll need an easy-to-use tool that allows you to capture both what's on your screen, as a model, and you, through the webcam. Screencast-O-Matic will allow you to do just that with an easy-to-use, web-based program.
Why It's Essential: It's essential because it's easy to start using immediately. As you gain confidence making videos, you can use the free edition to polish your videos with captions, zoom-ins, music, and trimming. And, once your video is complete, you can upload it directly to YouTube for easy sharing with your students.
Edpuzzle: A Video Remixing Tool to Check for Understanding
How It Works: Our students are watching more videos to support their learning, which means that we need a way to make sure they understand what they're seeing. As teachers, we need a tool to enable us to show only the best of that content to our students. Edupuzzle is an app that allows you to edit videos, remix and embed activities in videos, allowing you to personalize and customize content from sources like Khan Academy and YouTube, or to make your own screencasts more robust. You can then share your personalized video with a unique URL.
Why It's Essential: By allowing teachers to customize content, to embed questions and audio notes, and by prompting student responses, you can ensure that your students are engaged with the material, not just zoning out to another video.
Flipgrid: A Video Discussion Forum
How It Works: Flipgrid is a free, web- and app-based tool that allows teachers to post prompts and students to respond, via video, to themselves and one another.
Why It's Essential: Our students miss one another! And we all miss class discussions. This tool allows us to feel connected in a way that words on a screen might not. Fliprgid is a fun, social, and intuitive platform that allows us to recreate face-to-face discussion and community asynchronously.
Seesaw: A Digital Learning Portfolio Tool
How It Works: As both a web-based tool and an app for the iPad, iPhone, iPod Touch, and Android devices, Seesaw Class is an intuitive tool that allows teachers to create digital lessons and allows students to demonstrate and curate their learning. Students can draw, write, record, and take photos directly in the app, and (with an upgrade) teachers can track students' skill development over time.
Why It's Essential: This tool will allow you to conduct your whole class in one place. Unlike other tools that act as creation platforms, this tool allows students to reflect, explaining their understanding, and allows teachers to provide feedback to students and, if desired, families. Additionally, it functions as a gorgeous showcase of student learning - something vital in these times when we really want to empower students to see what they know and can do. And even better - teachers have access to a library of curated activities.
Which tools are you using for online teaching? Share with us on Instagram, Facebook, Twitter, and Pinterest.
Andrea Cartwright brings twelve years of high school English teaching experience to her blog and consulting practice, On Education. She is passionate about creating innovative, student-centered curriculum, empowering student voice, and supporting teachers through community and best practice. While she has been a lifelong Californian, Andrea currently lives in Connecticut with her family and is braving her first New England winter.