There are few things more challenging than transitioning out of a summer schedule and back to school. No matter how slow or busy your summer was or how long you've been teaching, it takes time to adjust. TeacherVision advisory board member, Mikaela, shares her tips for adjusting as smoothly as possible.
Updated on: August 15, 2019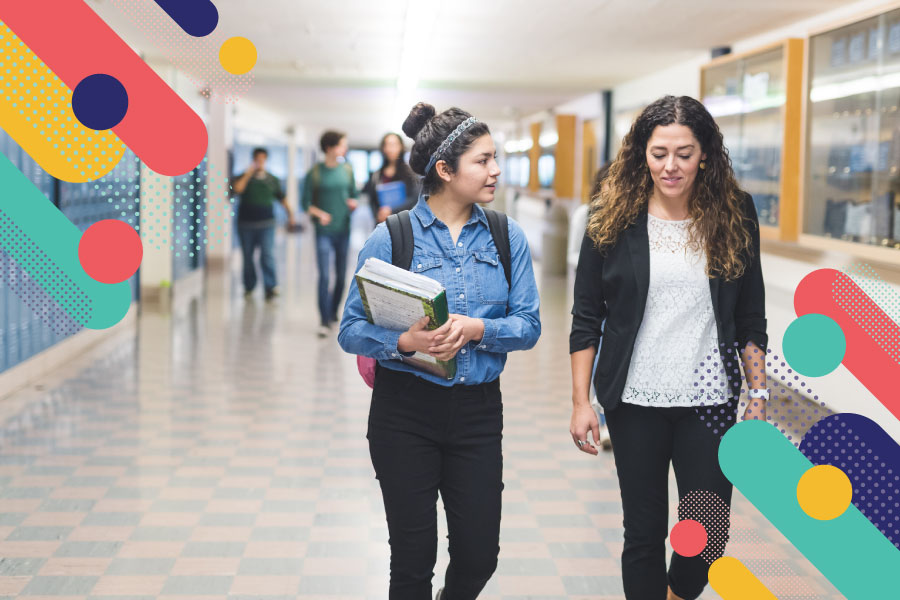 Change is always hard. Whether it's your first year of teaching or your 50th, I think the transition from summer schedules back to the school day is always tough, and a little bit nerve wracking. But like with any transition, there are things you can do to make it go more smoothly. Here are a few tips and tricks I've collected to help make sure that when the school year comes you are ready to physically and mentally tackle it. 
Every year I start off with a fresh notebook, and on the first page of that notebook are my brainstorms for systems and routines. This practice of designing my procedures helps me feel prepared and organized for the first few weeks back to school. It also gives me insight into how I should set up my classroom or remind me which changes I wanted to make from the previous year. You can also use these procedures to inform your plans for the first weeks of school too. If the idea of planning is a little daunting, break this process up over a few days; find a beautiful place to sit and get yourself some tea or coffee.
Tip #2: Do something that you can only do in summer everyday before you head back (go to the beach, read, drink coffee on the porch)
I spend the summers working at a nature camp on an island and my absolute favorite thing to do is go swimming in the ocean. You can even find me out there when it's raining, I just don't want to miss a second of it because ocean swims aren't something I can do during the year. So, as the summer draws to a close, make sure you're making time for your vacation or summer go-tos. Whether it's spending time with family, finishing the reading you wanted to over the summer or going to cafes to sit and watch people walk by, just make time for it. This will help you recharge for the school year. 
Our summer bucket list is full of suggestions for getting the most out of your summer. 
Tip #3 Create your Must Dos and May Dos
This is actually a list technique that I learned through TeacherVision called the must dos and may dos lists. I think creating these two separate categories helps you lay out what you want to do, and then you can decide what you need to prepare before the start of the school year and then what you can do to prepare. To me, it makes the intimidating task of the beginning of the year more manageable. It also helps you make sure you are still giving yourself time to be on summer vacation.
Tip #4: Pick out your back to school outfit
Growing up, I remember that my favorite thing about going back to school was buying my school supplies and picking out my first day of school outfit. It was special and exciting. I think we should bring that same joy to our first day of school too. Investing in a new outfit or picking out something that makes you feel good can give you that little energy boost to take on the first week of school. It's a small thing, but can help you feel confident and ready to go.
Tip#5: Set your SMART goals; personal and professional
Of course the calendar year begins in January and with that we set out resolutions. However, I really think of my year as beginning at the end of August. I find that it's a perfect time to reset or commit to goals, both professional and personal. I like to use the SMART goal framework, but of course you can use any kind of goal setting that is comfortable to you. I think it's really important to set goals for yourself as a teacher, but also as a person. It's a reminder that, while we are teachers, it's not our whole identity.

Jumpstart your goal setting with helpful tips and suggestions in How To Turn Teaching Goals Into Teaching Habits. 
How do you transition back to school? Share with us on Instagram, Facebook, Twitter, and Pinterest.
Mikaela Prego is an elementary educator from Massachusetts. She spent the last 3 years teaching 4th grade in Colorado, now she is back teaching in Massachusetts. Her favorite subjects to teach are math, science and social studies and she is a huge fan of putting the students in charge of as much of their learning as possible. You can follow her classroom @whoareweintheworld on Instagram.