Read about two teachers who go the extra mile for their students and colleagues every day.
Back in May, we asked teachers to enter our Teacher Appreciation giveaway by nominating a fellow teacher who inspired them as an educator. We received so many amazing stories from all over the country—spouses who worked together and drew inspiration from the other, daughters who became teachers to emulate their mothers, and newer teachers expressing gratitude for their mentors, just to name a few. We're now sharing some of our favorites here on our blog—and if you missed the first installment, you can find it here.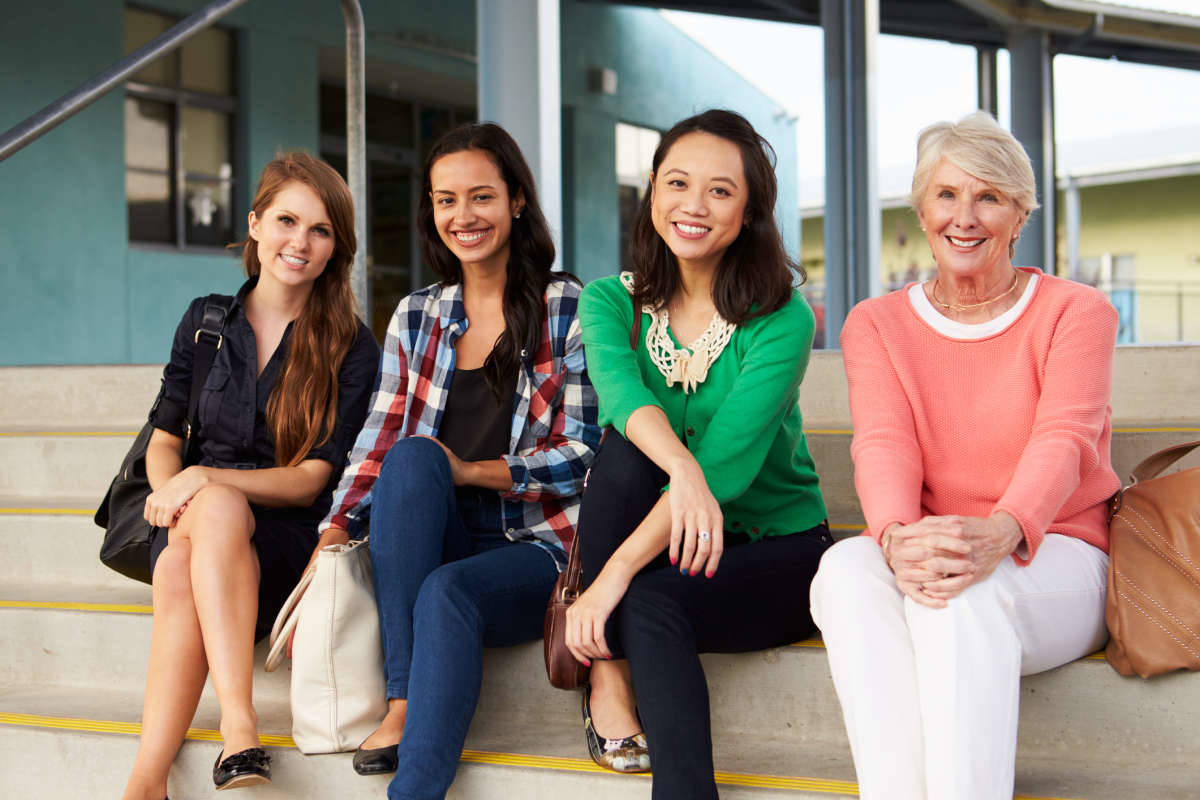 Our first story this week was submitted by Brenda Findley, a third-grade teacher in Arizona. Born in Mexico, she learned English as an adult and recently achieved her dream of becoming a teacher in the United States. She nominated Maria McClain, her fellow third-grade teacher, saying:
"Mrs. McClain is an amazing teacher! When I was going to school, her and two other teachers (who are no longer at this school) opened their classroom and hearts' doors to me. She helped me complete 80 hours of observations and she taught me to be organized and prepare in advance every day. 'It is better to have too much than too little!'
She shows up earlier every morning to tutor students who are struggling. She stays late to help more students. She is always willing to help me.
She is an excellent teacher, she is always thinking about her students. I am very grateful to have her in my life!
I would love for her to be recognized by you!"
Having an experienced colleague to take you under their wing as a new teacher can be an invaluable asset. Educators like Mrs. McClain help their students succeed when they help their coworkers do so as well.
Up next: a submission from Celia Wortham, a first-grade inclusion teacher and 2017 "Teacher of the Year" from Louisiana. She shared her appreciation for special education teacher Leslie Liuzza, with whom she shared a classroom this year. Celia says:
"Ms. Leslie is the special education teacher in my classroom. She works with all of the students on my roster that have IEP's. Without Ms. Leslie, I would be completely lost.
To Ms. Leslie, these students are not students. This job is not a job. This is her passion. She truly loves these children. When they are in her care, she goes to the ends of the Earth for them. She buys them pudding cups for little parties to celebrations the smallest accomplishments. She brings them on field trips to the Special Olympics. She pays their school supply fees so they can attend field trips if they can't afford it. I have learned so much in this year working with her.
Unfortunately, due to a move I will not be teaching at my current school next year. I will dearly miss working with her, but I know it is for the best because she will have an opportunity to shed her light on another teacher, which will make our school an even brighter place to work and teach."
Working in an inclusion classroom for the first time—as was the case for Ms. Wortham this year—takes patience, teamwork, and dedication. Bravo to this inspiring duo!
Is there a teacher who you'd like to see recognized for their work? Email social[at]teachervision.com.