In her latest "Diary of a Busy Teacher" post, TeacherVision advisory board member, Lisa, shares tips and strategies for integrating technology into your teaching practice. She includes some of her favorite apps and how she troubleshoots when things don't go as planned.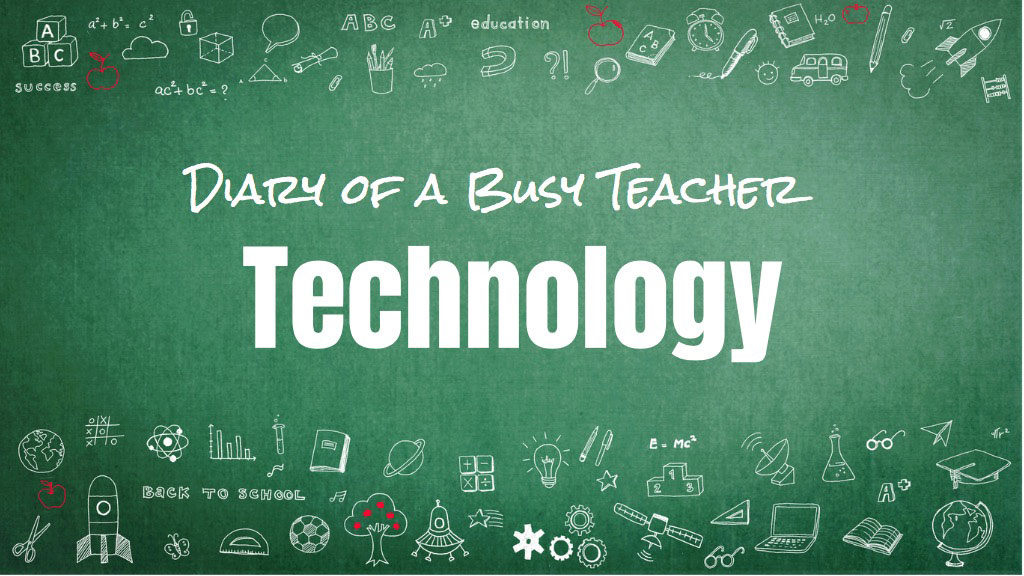 Hello reader, and thanks for your continued interest in Diary of a Busy Teacher. Sorry for the delay, but if you're a teacher too, you know that somehow the middle of the year ends up going at warp speed and you can fall behind. Thanks for understanding.

If you are just tuning in now for the first time, prepare yourself for the wild ride that is the expectations of a part of the school day followed by the reality of what's actually going on during that time.
Today we tackle: using technology in the classroom.
Expectation
In 2019, teachers expect their technology to run relatively smoothly. Their own personal laptop fires up quickly, connections to the projector or Smartboard happen seamlessly, student one-to-one devices such as chromebooks or iPads are charged up and ready to go. Lessons should fully integrate the use of technology: laptops, document cameras, apps, websites, and so forth. All kids know how to type and nobody ends up accidentally closing their browser.
As you know from the nature of my posts… yeah, right.
Reality
I am very lucky to work at school that gives its students one-to-one chromebooks in third and fourth grade (I teach fourth). I am not very lucky to work in a school that has no air conditioning (though, such is life in many, many schools, especially in the Northeast).
Why am I bringing up air conditioning, you may wonder? Well, come August 27th 2018, teachers rolled in to prepare their classrooms and found out that half of the chromebooks had, essentially, blown up from the heat. Surprise! Thankfully, we were able to get replacements quickly.
Now that we've got working chromebooks, are they charged? Maybe. Did someone "steal" some other kid's charging cable? Maybe. Are the chromebooks the most disgusting, boogery, broken P key, random popups, mouse doesn't work, how do I scroll, how do I type things we've ever encountered in our classrooms? Yes.
However, having one-to-one technology in the classroom is something I use literally every day, in almost every subject.
My Favorite Technology Tips
"The ability for kids to access Google Docs to write has 100% changed the nature of writer's workshop for myself and for my students."
For example, I can log onto my Google Drive, access the students' work in a shared folder, and see minute-by-minute updates of their edits under the File, Version History Tab. I can see when Johnny hasn't touched his keyboard on his literary essay in twenty-two minutes. I can show his mom where that happened.
Google Docs act as a beautiful way to monitor and also to help edit and comment on kids' work.
Some of the other "hacks" I've been able to discover involve the use of my projector.
My school does not have a SmartBoard, just a regular projector, but I use it all the time to display student work, show video content, or connect the math lesson that has an online component so all kids can see. I've always hated using a document camera to project student work because I find them unwieldy and awkward. Come to find out, there is an app for phones called Epson iProjection-- this allows you to take a live photo on your phone camera and connect it to your projector. No more doc cam required.
So Many Choices
"Another reality of technology is that some apps and website are great, and some are not."
It can be very helpful to hear advice from other teachers and read lists of useful technology (see my link at the bottom of this post), but I highly, highly recommend taking a look at each site yourself to consider potential problems before the whole of your 20+ person class ends up all coming to the same confusion.
That being said, one of my all time favorite websites I discovered this year is Epic.
Epic is an online database of thousands of children's books, accessible for free by teachers and their students in the classroom (unfortunately, home access requires a paid subscription). Kids can read books on the screen, but also have access to "Read To Me Books" that they can listen to while the book is on screen, and audiobooks with no book on screen.
This website makes accessing challenging content books; such as, books on extreme weather, accessible for children who may struggle with reading. It also is the most fun website and I've never been able to keep the classroom so silent for so long for my January reading benchmark assessments.
For more specific information on various apps I find helpful in the classroom, please read, 8 Apps You Need To Be Using In Your Classroom. 
What are your tips for using technology in the classroom? Share with us on Instagram, Facebook, Twitter, and Pinterest.
Lisa Koplik is a fourth-grade teacher at the Greenwood School in Wakefield, Massachusetts. She loves teaching math, reading intense read-aloud books that promote complaints when she has to stop reading, and figuring out educational games to play with her students. Check out her video series on classroom management.