Veteran teacher Heather shares her ideas for how to enhance students' understanding of Passover and Yom Kippur in your classroom. Regardless of your religious beliefs, these activities are opportunities to support your students to learn about each others' backgrounds.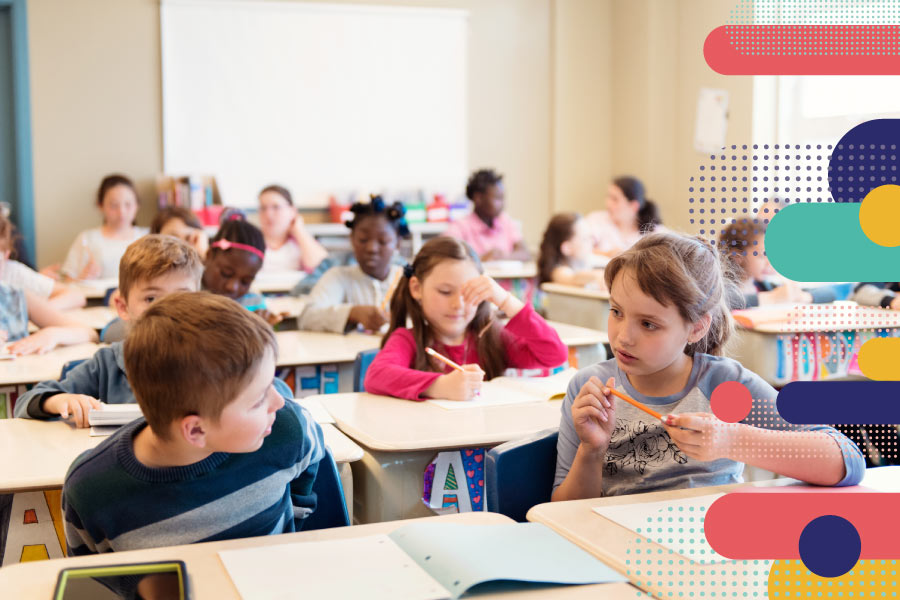 It's an amazing time to be a student in school today. Not only are academic standards more rigorous (to help ensure maximum successful for all), and technology is at the top of its game; but social standards and scenarios are inclusive, inviting, and accepting. Teachers and students enjoy learning about one another's backgrounds, nationalities, family structure, and religious preferences.
While the push long ago was for never speaking about religion and personal backgrounds, today it's frowned upon if you don't! There are numerous ways to work discussions, lectures, and activities into your Social Studies and ELA curriculum that help enrich an understanding of various holidays in our own country and also around the world.
Whether you have students who observe Passover and Yom Kippur or not, here are some amazing activities that enhance understanding, awareness of beliefs, and are just fun to participate in for all!
Passover Activities
Passover is a religious feast celebrated by those of Jewish descent to honor the freedom of the children of Israel who were led out of Egypt by Moses.
Here are some things you can do in your classroom that help children understand this event:
Seder Plates
To introduce the topic of Seder plates, have a burlap bag in your lap, filled with decorated stones. The stones should have the following picture and labels: shank bone, parsley, lettuce, egg, charaset, bitter herb. Call on students, one at a time; to pull out a stone and discuss what is on it. This is a great time to discuss the feast and the symbolism of each item on the plate.
On a blank paper plate, students can draw, label, and color each item. They will learn how each item is placed on the plate and this is a great time to invite students who do participate in Passover to explain some new and modern things they have on their plate (olives, oranges, artichoke, tomato).
Passover "Old Maid" Card Game
Expose your students to some pictures and terms that are significant to Passover by playing a beloved classic card game "Old Maid." Instead of calling it by the traditional term, you can explain that in Hebrew it is called "Chametz." Students will see pictures of things written in Hebrew and also English. You can make cards that show items from Seder, Moses, and Pharaohs-anything that has to do with the event that you feel is age appropriate and important. The students get into pairs and make matches. They take turns picking cards from one another until someone is left with the Chametz.
Yom Kippur Activities
Yom Kippur is the holiest day of the year in Judaism. It is observed by fasting for 15 hours and participating in prayer and spending time with family in a synagogue. Jews observe this day to atone and repent.
To better help your learners understand this holiday, here are some activities that you can try:
Shofar Parade
A shofar, or horn; is blown at the end of Yom Kippur. It lets everyone know that atoning for your sins is over. It's an exciting time for all! Get your students excited by helping them make and decorate their own shofar.
Using a small toilet paper roll, cut one side of it from top to bottom. Demonstrate how to roll it up, creating a point and mimicking a horn's shape. Using some strong, clear tape, ask students to secure their shofar's shape. Once secure, have a wide range of paint and crafts available on a table for students to decorate it as they like. Once dry, go on a walk, forming a parade line, allowing each child to blow their horn to kick of the celebration (and explain how this leads into Rosh Hashanah.
Forgiveness Box
The concept of atonement and repentance may be complex and foreign to many students. Help them understand what it means by placing a forgiveness box in your classroom the week of Yom Kippur. Have slips of paper and pencils readily available by the box and remind students that what they write on the slips of paper is private and should be meaningful. Lead the activity by sharing a few examples with students - "I forgive my brother when for the time he broke my toy."
When students learn that the box is for helping them come to peace and terms with things that didn't necessarily go their way, they will be on the road to understanding the true meaning and sacrifice of the holiday.
Passover and Yom Kippur may be completely new to many of your students, while others will be purely delighted that you're making the effort to understand their background and beliefs. While these activities are fun and meaningful, it's always most effective to invite students (if they feel comfortable) who observe these holidays to share their own experiences and thoughts. This can be more effective than any craft, game, or activity; as it also helps form a special bond with one another.
Do you celebrate Passover and Yom Kippur in your classroom? Share with us on Instagram, Facebook, Twitter, and Pinterest.
Heather Aulisio is a third grade teacher in Pennsylvania. She has been a teacher for nearly 15 years and holds multiple degrees and certifications. A freelancer for The Mailbox and other education-related clients and publications, she enjoys writing in order to help and entertain fellow teachers. She currently resides with her husband, Bryan; son, Matthew; and two pugs, Lily and Leo.