TeacherVision Advisory Board Member Mikaela shares the best places to shop for back to school and land a sweet deal. She then shares how she sets up her classroom, so you have some ideas for where to begin.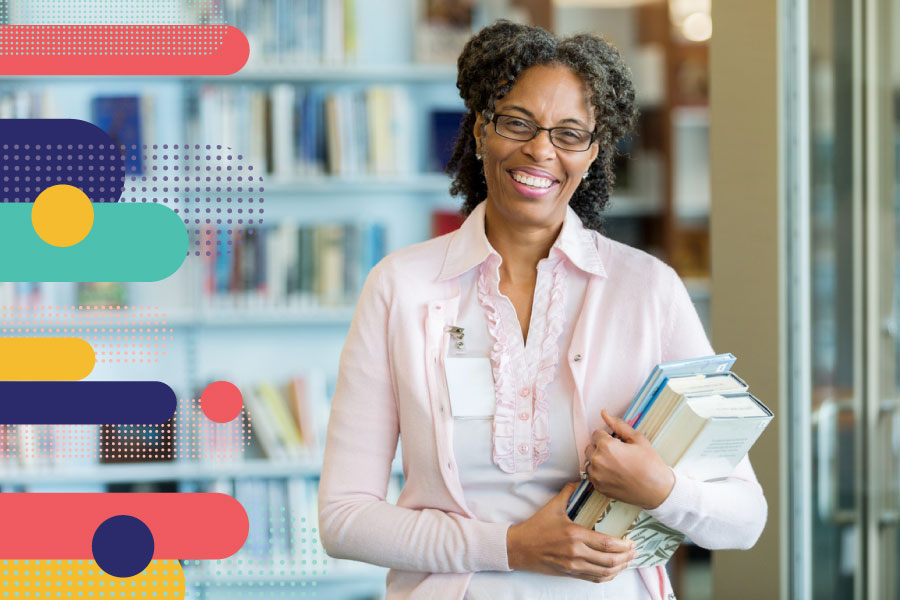 Getting ready for the start of the school year can become expensive pretty quickly. Some schools have classroom funds that teachers can tap into to equip their classrooms for the year, but most teachers need to pay out of pocket. So, we found some of the big deals that will help you save on classroom set up materials and first day of school necessities. You don't have to break the bank to get everything you need. 
Michael's, AC Moore and JoAnn Fabrics 
These craft stores, while constantly having other deals and specials, always offer 15-20% off to teachers. All you need is your teacher ID with you, and if you become a member, you can stay updated on the other discounts and deals they offer throughout the year. I go to these stores throughout the year as I need certain items, but some of my go-to purchases at the beginning of the year are paint brushes, glue sticks, name tags, clothespins and stickers. 
Lakeshore Learning
Lakeshore is an incredible resource and it is specifically for teachers! If you become a Teacher's Club Member, you get 15% off on hundreds of items in store and you can access other rewards throughout the year. The store allows you to try before you buy on certain items and they even have free teacher workshops! I do have a tendency to walk in and come out with more than what I intended to buy because I often come across resources I didn't even realize could be essential for my classroom. 
Target Dollar Section 
Target is another place I often find myself at the beginning of the school year, especially their dollar section. Again, with a teacher ID, you can earn a 10% discount off your purchase. At target, I'm often in search of bins for organization and then I make sure to give myself plenty of time to sift through the dollar section. There are so many treasures I have found there. If you want a little help deciding what you might need at target, two teachers have created an Instagram devoted to sharing Target ideas and deals! Follow them @targetteachers.
National Geographic
National Geographic offers $1 digital downloads to teachers. While this doesn't necessarily help you set up your classroom, it is definitely a valuable resource for the school year. As you spend the beginning of the year setting up or taking a deep dive into standards and your scope and sequence, National Geographic can provide access to strong anchor texts for lessons, units and expeditions. Other media and journal outlets with deals for teachers include the New York Times, TIME and MagazineLine. 
Home Depot 
During my graduate program, I learned from a professor that Home Depot loves teachers. You can receive tax exemptions with the correct paperwork from your school, but beyond that, if you let them know you're a teacher, they'll often provide some free donations. This has included eucatile or other boards that can be cut and used as personal white boards, carpet squares, buckets for storage and other surplus materials they might have at the store. It is not always guaranteed that you'll receive something for free, but it definitely doesn't hurt to let them know that you're a teacher! 
Loft, Madewell and JCrew for clothes
Much like NatGeo, this deal may not help you prep your classroom, but it will definitely help you feel ready for the first days of school. These stores, and many others, offer 15-20% discounts to teachers on all items, all you have to do is show your ID. This has been key for me in finding teacher outfits that last a long time, and help me feel confident in the classroom.
Other Teachers
Check out what's available in your school. Often, other teachers are trying to get rid of some things or a teacher might be retiring. It is great to recycle all these resources rather than let them get thrown out or donated. I just snagged some great pocket charts, a calendar and a science kit from a fellow teacher!
How I Set Up My Classroom 
Setting up my classroom usually has me making multiple trips to and from any combination of these stores. I have found that making a list and a design plan has helped me consolidate my trips into 1 or 2, rather than the 15-20 trips I made during my first year of teaching. Obviously, I have also collected and saved items throughout the years. 
My design is closely tied to the routines and procedures I want to have in my classroom. If I plan on working with centers or a Daily 5 approach, then I'll be sure to organize lots of buckets with necessary materials for students to access. I go crazy with labeling too. 
My goal is to make sure kids know where everything is and feel empowered to get what they need when they need it. Labeling helps with this because otherwise even I forget where I've put something or where something goes. 
Finally, I make sure that my teaching station (I don't really have a desk) has all the essentials it needs; turn in bins, whiteboards, markers, grading pens, and again, lots of labels. Learning targets and student high quality work are something I always make sure I create an intentional space for. love to start the year with the walls as bare as possible, to really push myself to get student work up, and anchor charts. This is definitely a preference and not necessary, but it does take a lot of the stress out of creating intense bulletin board designs. I just make sure my bulletin boards have a border and background and I am good to go! Happy classroom set-up.
Mikaela Prego is an elementary educator from Massachusetts. She spent the last 3 years teaching 4th grade in Colorado, now she is back teaching in Massachusetts. Her favorite subjects to teach are math, science and social studies and she is a huge fan of putting the students in charge of as much of their learning as possible. You can follow her classroom @whoareweintheworld on Instagram.