TeacherVision Advisory Board Member Rebecca shares 5 simple ways to use CommonLit, a powerful and free reading program, to invigorate your remote learning.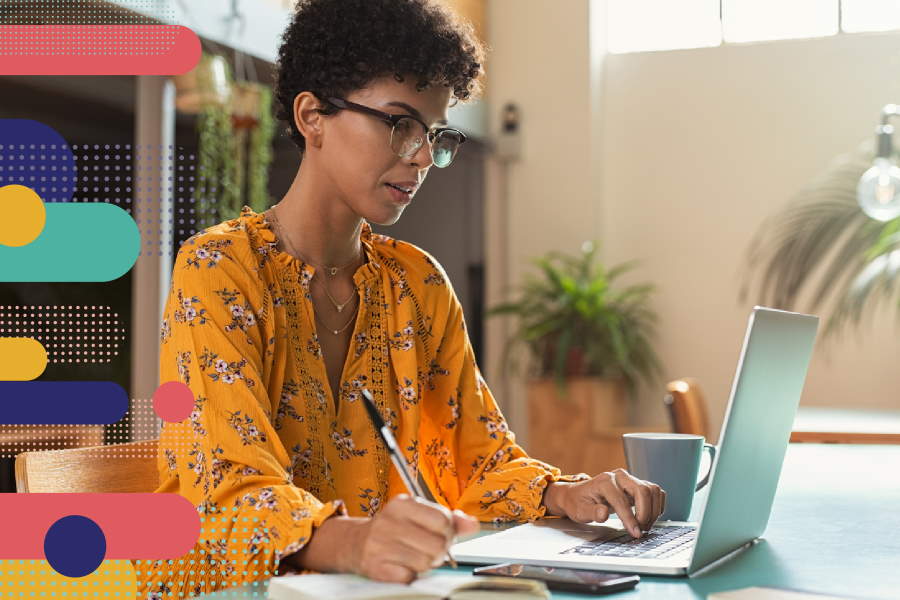 CommonLit is an excellent reading, writing and language arts resource that allows free access for teachers. Educators may grant access to this resource for parents, especially during this time of teaching at home, to help guide students through a full lesson using nonfiction and fiction text. CommonLit provides an extensive selection of leveled, complex texts that give students an opportunity to demonstrate understanding of the Common Core standards, and it also features assessment and remote learning tools to facilitate practice at home.
CommonLit can be used by visiting the website and creating a free account. Once registered, you will have access to thousands of reading passages and tasks that allow your students to practice different reading skills based on the Common Core. You can search by book, genre, theme, skill, text set, grade level - including a selection of texts in Spanish. Once you have selected a text it provides skill practice, vocabulary, and more based on the type of text you choose.
Here are 5 ways to use CommonLit for online teaching:
Book Pairings
If there is a novel that your class is currently reading or will be reading at home, assigning supplemental readings on similar subjects from CommonLit is a great way to give students background knowledge, nonfiction text, and contextual material. This is a great way for students to extend their knowledge and better understand the concepts and context of the book.
Isolating Particular Skills
Teaching a particular skill to struggling students can be difficult in the context of online learning. CommonLit makes it easy by focusing on particular literary devices that students can then practice using a passage, guided reading mode, questions and discussion.
Share the Parent Guide
This is an excellent tool that gives support to parents working with their child at home. Virtual learning makes it difficult to easily give separate instructions and guidance to parents, but the CommonLit Parent Guide does this for you. Nearly every passage includes instructions for parents to help assist in guiding their child with skills, comprehension, and standards alignment.
Social Studies Integration
There is an entire section for text sets. These sets are categorized in ways that make it easy to apply them to social studies units. This will allow you to easily integrate social studies topics that include reading skills. Given the time restrictions of remote learning, this is a great way to blend instruction from two different subjects into a cohesive lesson.
Promoting Class Discussions
Almost every passage in CommonLit includes discussion questions. These questions are often thought-provoking and make great writing prompts or journal ideas. You can post these questions to Google Classroom or Zoom chat and allow students to post their responses, discuss them as a group, or potentially debate.
Have you used CommonLit for remote learning? Share with us on Instagram, Facebook, Twitter, and Pinterest.
Rebecca has experience teaching elementary school (grades 2-5). She has expertise in personalized learning, integrating meaningful technology in the classroom, and best practices for teaching to the whole child. She lives in Charlotte, NC with her family.