TeacherVision Advisory Board Member, Olivia, shares some of her favorite teacher instagram accounts. Check them out for a refreshing set of ideas to take into the start of Spring. She also walks you through the process of setting up your own teacher Instagram.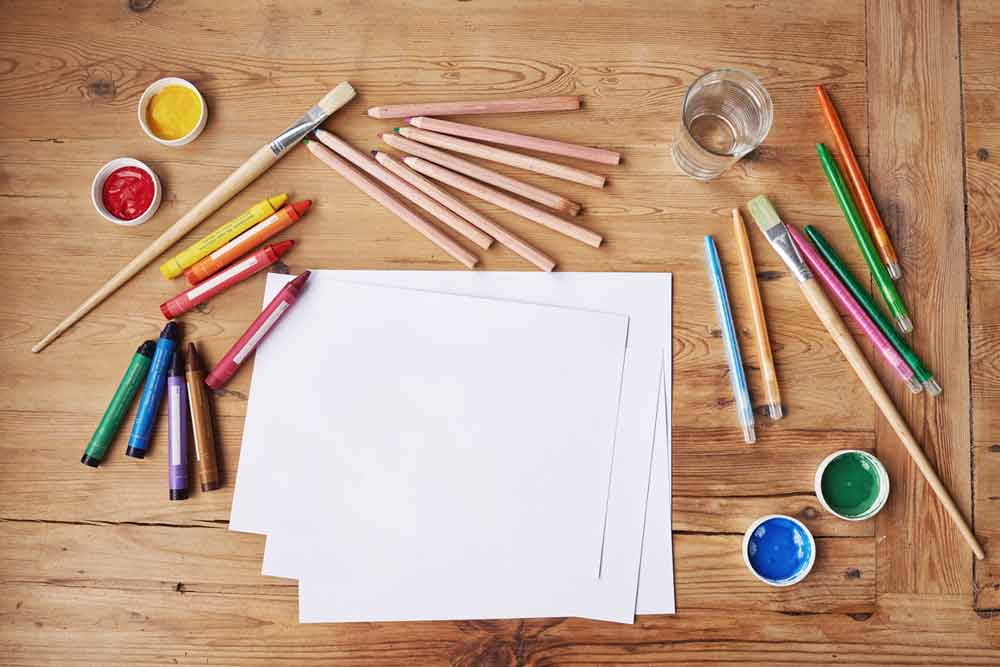 No matter how far you are into your teaching profession, I am certain you are always looking for new ways to engage your students with quality teaching strategies, ideas, and materials. With the growth of technology has come an entirely new way to up your teaching game. Teachers all around the United States are posting their own ideas of tried and true teaching resources, many of which are at no cost to you.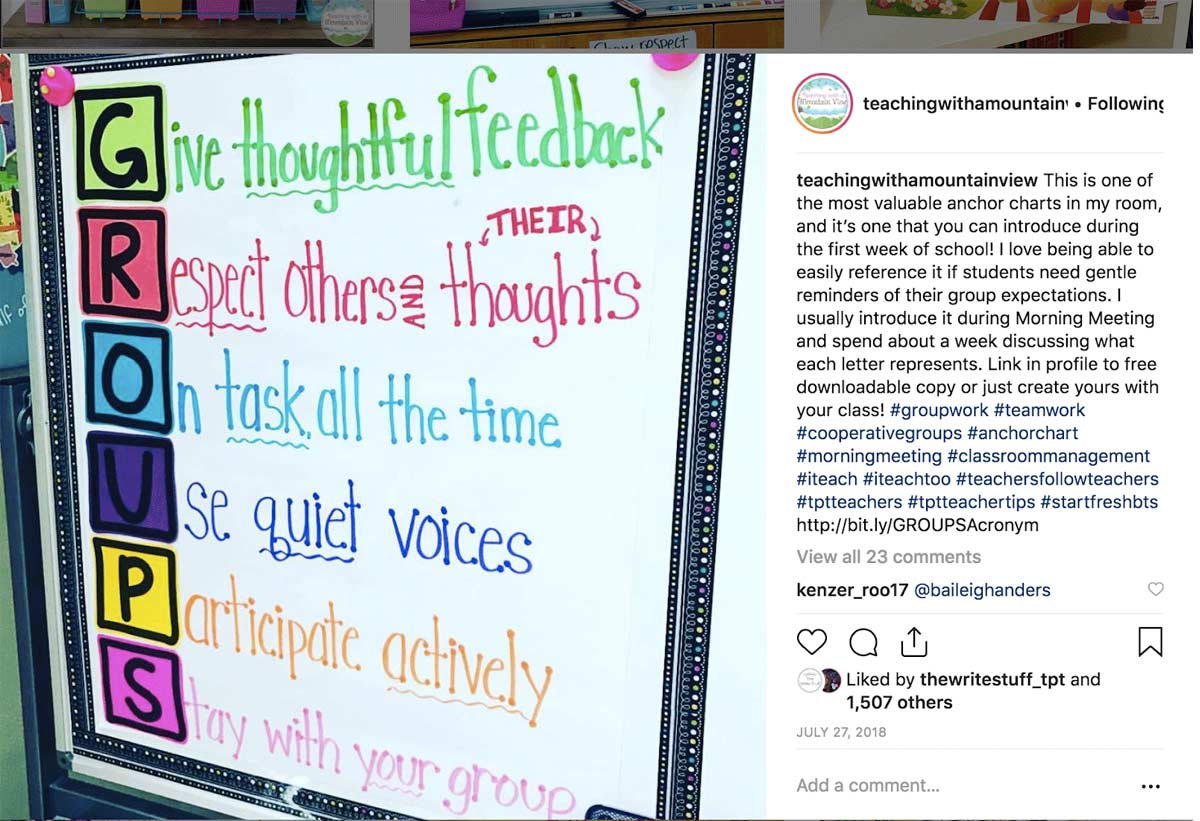 This teacher has an endless supply of literacy-rich ideas and activities on her Instagram account- from point of view practice to interactive writing notebooks, and task cards. In addition to those excellent ideas, she has engaging math activities, task cards, flexible seating, STEM ideas, and book recommendations. Her posts display creative ways to elevate her teaching including the value of open space in her classroom, examples of flexible seating, STEM challenges and more.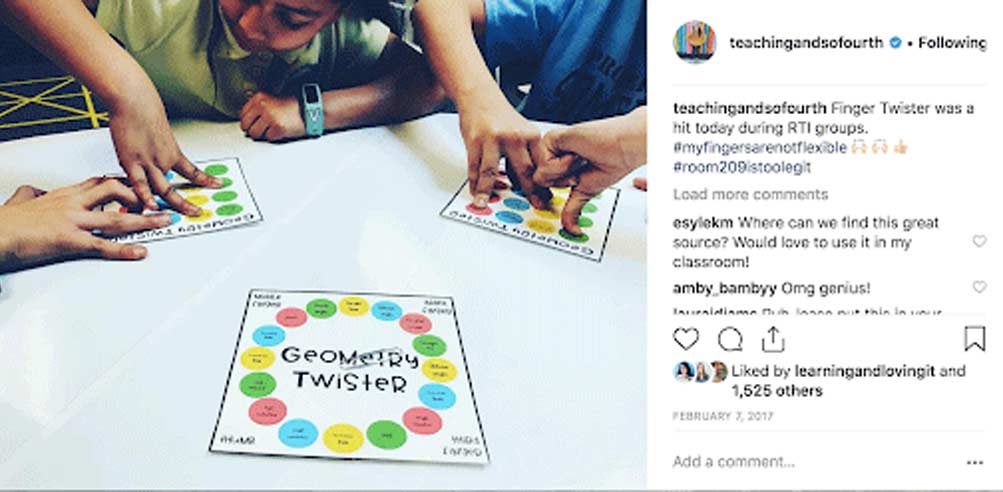 This teacher has a passion for books and finding new titles to bring into his classroom to engage young readers. Not only are these books different from those you commonly find on the shelves, but they are also culturally diverse, something this teacher does an excellent job of representing equally. With countless titles introduced, as well as many great ideas to encourage student participation, this is well worth your time to take a peek!
If you are looking for quickly and easily implemented teacher tips, tricks, and behavior management strategies, this is the place to go! This teacher provides constant new ideas to help curb talkative students or any potential behavior issues in a fun and positive way. She also has a plethora of fun, engaging, and effective resources that students love. This is a perfect place to start as a new teacher looking for guidance in a primary classroom, or a veteran teacher looking to innovate and improve. For example, she had a great idea to recycle old water bottle or Gatorade caps and use them for word work. These are awesome and you can even ask parents to send them in to help build up a good base.
Are you an art teacher? Just looking to add more arts into your classroom instruction. This teacher does an incredible job of posting about various art projects at all levels, books that support their art, and specific learning that can and will take place with these pieces. If you are wanting a few ideas, or some inspiration of your own, this is perfect for you. This book is a great example of the literacy this teacher has brought to his art classroom to support his student learning. This teacher also provides excellent support examples to help students make their own judgments and refer to as needed- as well as a way to enhance their artwork!
This math coach has an incredible collection of awesome resources, ideas, and strategies to use, with a great balance between different grade levels. Not only does she have math- she also includes positive thinking amongst her students and staff, encouraging mistakes that support the learning process. Below are a couple of ideas to hook you in! She also shows things like fun ways to practice graphing through coloring and using snowflakes to practice angles.

What about starting your own teacher Instagram? Here are a few tips to get you started:
Pick a name, one relevant to the content you are teaching.

Choose the type of content you want to publish- are you documenting your adventures in the classroom, handing out teacher tips, selling products, or creating a platform to share with parents? Start with one thing first.

Set a goal for yourself. Pick something small and attainable for you and your schedule. For example, post once per week for two months. When you get the hang of it, you can start to get more complex.
 
Hashtags, hashtags, hashtags. If you are trying to get noticed and reach the largest populations, the best way is to make sure your hashtags help lead people to your posts. It may seem like a lot, but 10 hashtags can help create more traffic! Make sure they include keywords that are related to your content or even just what your account covers. For example, if it's a first grade reading strategy you could include the following: #firstgrade #readingstrategies #readingintervention #readinginstruction # firstgradereading #studentreading #readinggroups #teachertips #teachingreading #wecanread
 
Continue to explore, follow, and learn from the many accounts at your disposal. One of the best ways to learn is to look at what others have already done, what caught your eye and why, and the content you are looking to find.
 
Most importantly, if it makes you happy and you enjoy doing it, the rest will fall into place.
 
Looking for accounts to check out that cover professional development opportunities relevant in education? Take a peek at some of the options below:
Heyhopeking and heywadeking - Authors of The Wild Card
Getyourteachon Get Your Teach On
Teachyourheartoutcon Teach Your Heart Out
What inspiring teacher Instagram accounts do you follow? Share with us on Instagram, Facebook, Twitter, and Pinterest.
Olivia Bechtel is a first-grade teacher in Westerville, Ohio who loves implementing engaging, innovative lessons to inspire her students. In her free time, she enjoys spending time with her husband, son, and two dogs.