CREATED BY:
LAST UPDATED: April 10, 2023
Who doesn't love a good scavenger hunt? Whether inside or outside, hunts with clues, or virtually interactive hunts, there's a perfect scavenger hunt for every age and stage!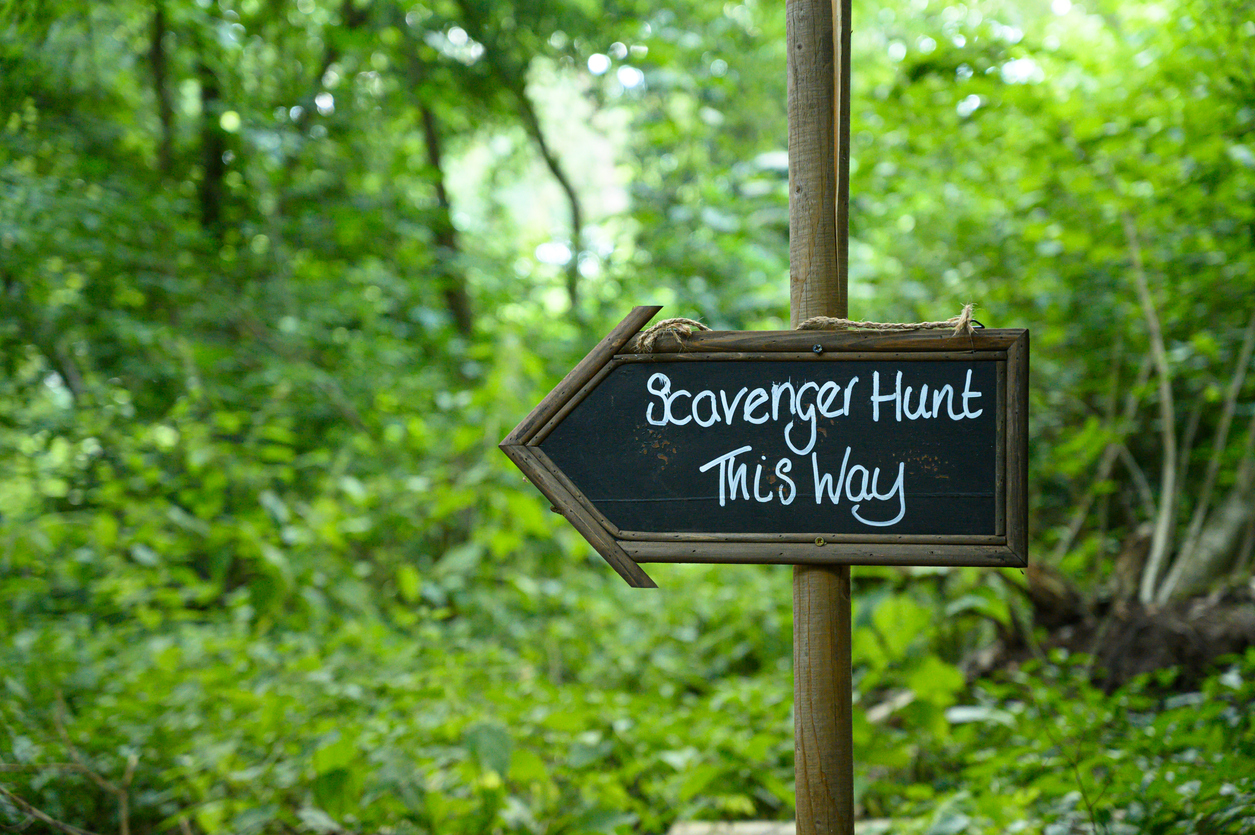 If you are looking for unique ways to fill time, assign extra credit, or add some instant fun into your daily routine to shake things up, read on to learn about the ten best scavenger hunt ideas for kids.
What Are Some Good Ideas for Scavenger Hunts?
1. Outdoor Scavenger Hunt

The most popular outdoor scavenger hunt promotes hands-on learning and can be created with all kinds of fun ideas and themes in mind. Consider a nature scavenger hunt for a warm, sunny spring day, as the world around you is full of new life, bright colors, and fresh scents! Simply compile a list of outdoor items you know students will find around your school building if you take them outside to walk and hunt for them. Be sure to include things like a dandelion, clovers, ants, and a tree branch with a bud on it-the options are endless. If your school has a nature trail or is located near a community park, you can make a day out of it, especially towards the end of the school year.
Many teachers also like to use outdoor scavenger hunts right around Earth Day. Students are asked to put on gloves and clean up their environment. You can see if they can find bottle caps, plastic containers, empty cans, and wrappers - students can even take this type of hunt home to complete a neighborhood scavenger hunt as an enrichment activity with their family members.
Related Resource: Adventurous Scavenger Hunt
Image Source
2. Photo Scavenger Hunt

A photo scavenger hunt requires some patience and prep work before a hunt, but it sure is fun! It requires students to pay close attention to detail and their school surroundings. It's also great if you work in an urban environment, as it allows older students to go on a city scavenger hunt.
To set up this hunt, zoom in on everyday objects they see throughout their indoor activities within your building. For example, you can photograph a part of the stage in their auditorium or a section of the cafeteria lunch tray. It's a fun way to get students into groups and have them focus on each picture provided to them to lead them to that location and find their next photo clue!
You can also assign a photo scavenger hunt for students complete on their own, at the beginning of a school year, as a getting-to-know-you icebreaker activity. Give students a list and ask them to take a picture of themself with their favorite book, their pet, their favorite places, with a family member, etc.
You may also be interested in: Notable Indigenous People of North America Scavenger Hunt Activity
3. Virtual Scavenger Hunt

If your district chooses to use an online platform such as Zoom or Google Meets (to name a few) on flexible instructional days, or if you are a cyber teacher who only teaches virtually, having a scavenger hunt is a fun activity for your online learners.
A virtual scavenger hunt can be done with any subject but pairs especially well with math. For example, you can ask students to find one object in their room they can measure in inches, one in feet and another in yards, which they can bring back to the Zoom meeting. Set a timer so they know they need to be speedy and that there's a time limit.
Even younger learners love a virtual scavenger hunt-ask kindergarteners to find three objects in their home that begin with their letter for the week or are the same color as their color for the week!
4. Seasonal Scavenger Hunt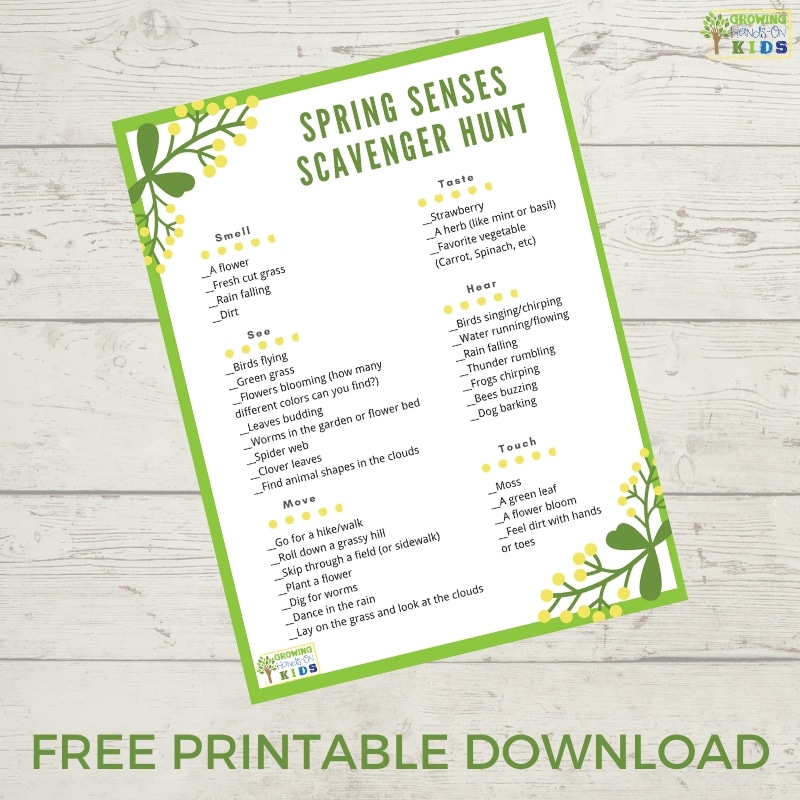 A seasonal scavenger hunt is most popular around season changes and upcoming holidays. For example, students can be sent off on an egg hunt in the springtime to find eggs filled with treats. Teachers can also fill each Easter egg with math problems to solve or even clues to move from one location to the next. Older children can hunt for an egg, pull out sentence strips, and rearrange them into a paragraph complete with a main idea and supporting details.
Younger students will love going on a Christmas scavenger hunt to find a treat their teacher leaves them. Students can work in pairs or small groups to answer Christmas-themed trivia questions (ex: In the song, the 12 Days of Christmas, what would you receive as your first gift?). If correct, you can provide the pair or group with additional clues about where their gifts are hidden.
A seasonal scavenger hunt makes for some perfect party games, as students are given clues and a purpose and are engaged-not just sitting there eating, chatting, and potentially not making the most of their unstructured time.
You may also be interested in: The Pocket Scavenger Classroom Packet
5. Problem-Solving Scavenger Hunt

A wonderful way to incorporate team members and team-building activities, problem-solving scavenger hunts are wildly popular with older students and tweens. You can assign a group of students a STEM task, but before they can begin, they need to find their hidden supplies based on the clues you provide. Be sure to award bonus points for excellent communication, collaboration, and a successfully engineered final project.
6. Themed Scavenger Hunt

A themed scavenger hunt is a fun way for students to enjoy a holiday, season, or event. For example, around Halloween time, you can give students different kinds of spooky riddles to solve or create a scavenger hunt list that truly sticks to the theme itself (ex: Can you find anything around the school that resembles skeleton bones?). If possible, allow older students to take a selfie with their group to document their fun, but also as a way to document and answer some of the riddles given to them.
You may also be interested in: Colonial America Geography Scavenger Hunt
7. Icebreaker Scavenger Hunt

At the beginning of the school year, students may need help acclimating to a new classroom and environment, not yet knowing where you keep certain materials and supplies. A great icebreaker scavenger hunt could include a supply search. Allow students to walk around the classroom in partner pairs, looking for the location of everyday items, such as a pencil sharpener, scissors, glue, pencils, tissues-etc!
You could also whip together a DIY scavenger hunt list organized by students' interests, likes, dislikes, and unique personalities and backgrounds. For example, have students see if they can find others who have flown to more than ten states, do not like chocolate, have won an award in sports, or play an instrument. The scavenger hunt list can be completely customized and is a fun way for students to get to know one another at the beginning of the school year.
8. Design Your Own Scavenger Hunt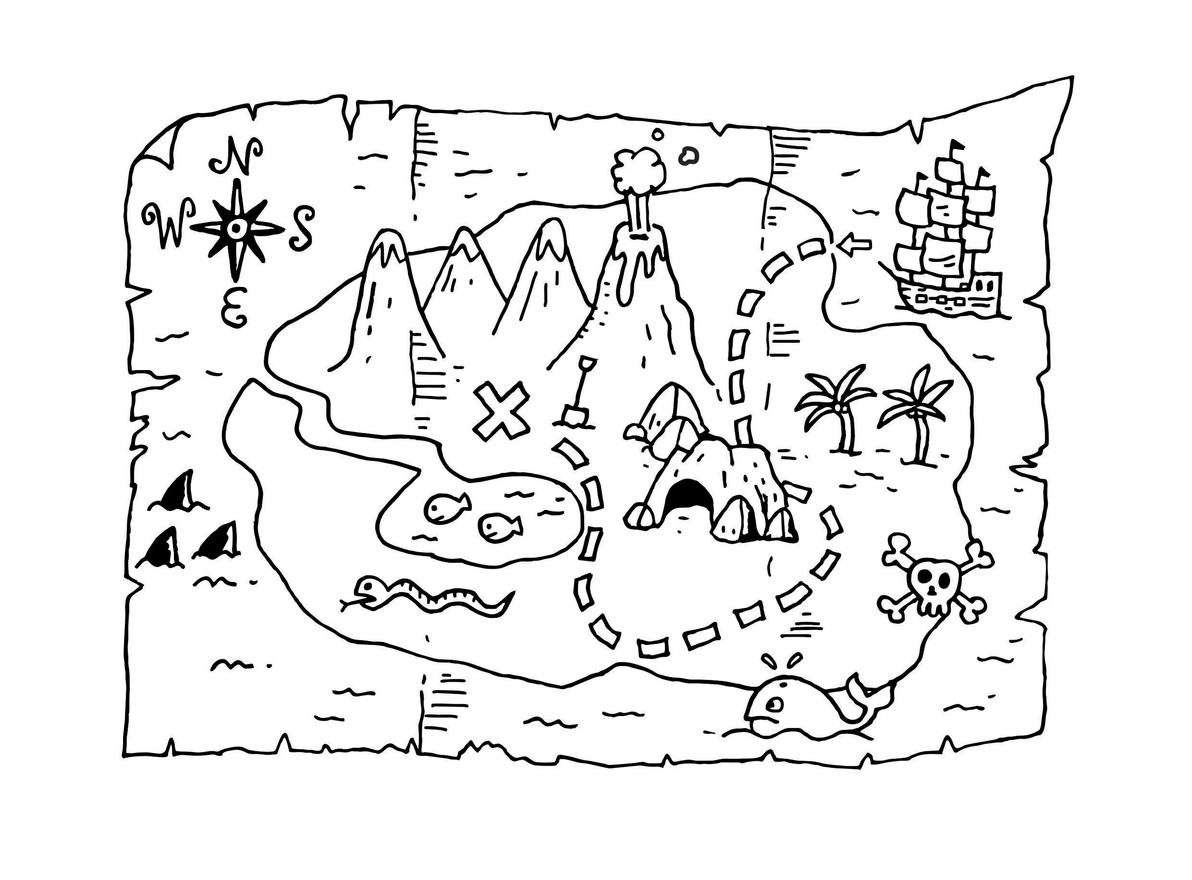 After hosting a few different scavenger hunts with your class, encourage students to create their own scavenger hunt. By designing a DIY scavenger hunt, you offer a new and innovative form of enrichment to those students needing a push and a creative outlet. The hunt can be academic, created based on personality, can be riddles based, or even have a subject area theme. Once you approve, the student can share what they have made with the class and test out the photo scavenger hunt or treasure hunt created by their classmate.
9. Treasure Scavenger Hunt

A treasure hunt is a fun way to get students interested in a topic, to complete a review activity before a test, or a unique and different way to remain interactive and involved in a lesson. The great thing about a treasure scavenger hunt is that there is usually only one big prize up for grabs, and students must work well with team members to find the prize. This type of hunt is all over educational and social media sites and is among the best scavenger hunt games. Both young children and tweens are big fans.
If you want to try a treasure hunt in your classroom, type up a list of printable questions so each team has one. The questions should contain scavenger hunt clues that ultimately lead the team to a prize at the end. Be sure to visit Amazon to stock up on something cool and sought-after to provide a buy-in from the students and a desire to actually complete the hunt.
The key to designing a treasure hunt is to ensure that clues are clear and precise and only point to one specific location. For example, you can give a clue like this: "You'll find the next clue in a large room that requires you to wear a shoe." The answer would be the gymnasium because students can only participate in gym class wearing sneakers.
You can host a treasure hunt just for fun or beef up the clues with more academic content or even a holiday theme. Many treasure hunt clues tend to be written in a poem format, but they don't have to be if you aren't the best poet!
10. Indoor Scavenger Hunt
The perfect DIY scavenger hunt if you're short on time but big on creativity; an indoor scavenger hunt is just what little learners love. A fun activity for a rainy day when recess isn't possible, you can do many things with this kind of hunt.
One of the most popular ideas is content based. For example, if you are studying adjectives, you can give each student a bag to collect their items and keep them in. Give them a printable list filled with clues, such as, "Find an object that is shiny. Find an object that is round." Students must share with the class what they find but must also identify the adjective in each clue and explain how it coordinates with their hunt list.
An indoor scavenger hunt is also fun for a sleepover party. Once you start doing them in your classroom, your students will be doing their own scavenger hunts on their own time with their friends at home!
All in all, scavenger hunts are the perfect way to make learning and socializing more fun - whether in your classroom or even for a birthday party. They are a structured activity that gets children of all ages moving, thinking, collaborating, and smiling. Whether you decide to host one inside or use it for one of your daily outdoor activities, consider some of the ten listed above to help your hunt get off to a great start-you can even use these scavenger hunt ideas for adults!
Looking for more great ideas?
If you've been inspired to try scavenger hunts in your classroom, be sure to also check out our large assortment of scavenger hunt activities and resources on our page. Happy hunting!
Sign up for the TeacherVision newsletter to get daily or weekly updates on everything new and coming up in the world of teaching. Create a free TeacherVision account to start downloading your free teaching resources and lesson plans from our huge library of resources and too.