Use this slideshow to help students learn more about wind as an important property of weather.
Excerpted from
Eyewitness: Weather
Discover the world's weather—from heat waves and droughts to blizzards and floods—through spectacular photographs and facts.
Receive 20% off your DK purchase with promo code DKCLIP.
Objective
Students will learn more about where wind comes from and how it affects weather in different ways.
Suggested Time
15 minutes
Reading Level
Upper Elementary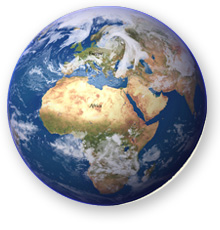 Teacher Background
To describe weather, meteorologists measure four properties of air: humidity, air temperature, air pressure, and wind. Wind, or moving
Read more
Continue the Conversation
Ask students if they have ever seen a weather vane. Make sure they understand that a weather vane shows the direction of the wind. Ask why it might be helpful to know about wind direction. (Answers will vary and might include using the wind in sports such as sailing and golfing...or predicting that weather will get warmer if wind comes from the south.)
Write about it
Have students write a paragraph describing how the wind might pick up in the park right before a rain storm. Encourage them to use different words, like calm or blustery, to describe how strong the wind feels. Also ask them to describe different objects that tell them the wind is blowing harder such as hair whipping or flag waving.
Lesson Contents
TEACHER RESOURCES
Extension Activities
Reinforcements
Word Power Vocabulary
Grade: 4 - 6
Students practice vocabulary relevant to weather and air by using each defined word in a sentence.

Brisk Breeze
Grade: 3 - 6
Students create an anemometer, measure wind speed, and answer questions.