As part of a weather forecasting lesson, use this slideshow to show how nature sometimes gives clues to changing weather—no technology needed!
Excerpted from
Eyewitness: Weather
Discover the world's weather—from heat waves and droughts to blizzards and floods—through spectacular photographs and facts.
Receive 20% off your DK purchase with promo code DKCLIP.
Objective
Students will learn how clues in nature sometimes give advance warning of changes in weather.
Suggested Time
15 minutes
Reading Level
Upper Elementary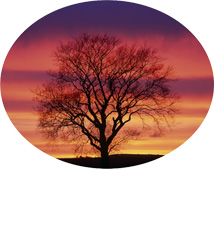 Teacher Background
The National Weather Service uses sophisticated technology including Doppler radar and satellite imagery to make precise weather
Read more
Continue the Conversation
Ask students to describe what Groundhog Day (Feb. 2) celebrates. Ask if they think a groundhog's shadow is a reliable predictor of weather. After some conversation, tell them that weather records have proved the groundhog predictions wrong many times. Does this change their original opinion?
Write about it
Put students in pairs. Remind them of the saying: "Red sky at night, sailors delight. Red sky in morning, sailors take warning." Ask if they can make up their own "weather saying" using examples they saw in the slideshow such as the pine cones and seaweed. You might also suggest they think about different kinds of clouds.
Lesson Contents
TEACHER RESOURCES
Extension Activities
Reinforcements
Word Power Vocabulary
Grade: 4 - 6
Students practice vocabulary relevant to nature's weather clues by using each defined word in a sentence.

Weather Forecasting
Grade: 5
Distribute an assignment on weather predictions and the job of a weather forecaster.