Resolution Vocabulary
COMMUNICATE
Some conflicts start because people misunderstand each other. Talking things out and explaining might take care of it.
NEGOTIATE
When two or more people decide to work out a conflict themselves, they might follow a set of steps. The steps help them work out the conflict or negotiate.
MEDIATE
Sometimes people want to work out a problem but have trouble negotiating. They might ask someone to help them. That person is called a mediator. He or she mediates the conflict by helping the people work it out. The mediator does not tell the people what to do; he or she helps them decide for themselves.
ARBITRATE
Sometimes a mediator does solve people's problems. Then he or she isn't called a mediator. He or she is called an arbitrator. When people ask an arbitrator to help them, they must agree to do whatever the arbitrator suggests.
LITIGATE
When people can't work out their conflict themselves, they may go to a court and have a trial. They hire lawyers and go before a judge. A judge is like an arbitrator. The lawyers try to convince the judge that their client is right. The judge decides who is right according to the law and decides what solution there should be.
LEGISLATE
To legislate is to make something the law or a rule. Some kinds of conflicts cause people to try to change laws or rules so the problem won't happen again.

Return to the Many Ways to Resolve Conflict lesson plan.
Excerpted from Elementary Perspectives: Teaching Concepts of Peace and Conflict by William J. Kreidler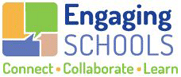 If you need to teach it, we have it covered.
Start your free trial to gain instant access to thousands of expertly curated worksheets, activities, and lessons created by educational publishers and teachers.
Start Your Free Trial