Julie, Head of Content and Curriculum for TeacherVision, introduces the TeacherVision advisory board members. She shares more about who is on the board and what the board members do. Expect to see some innovative and exciting new resources and thought-provoking blog posts soon.
Updated on: March 6, 2019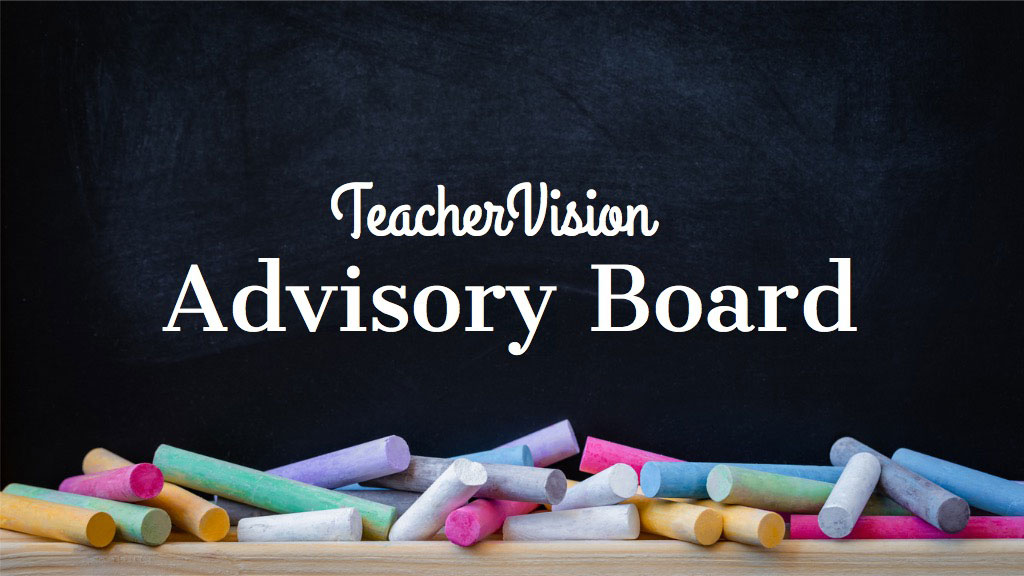 When I was in the classroom many of my best resources and ideas came from my colleagues. Whether they were first year or veteran teachers, I was always able to learn a new best practice or reading strategy. When pressed for time, a graphic organizer or lesson plan was shared with me. 
I believe that time is one of the biggest barriers in our profession. Having access to strong resources, thought leadership, and innovative ideas is essential to growing your teacher toolbox and improving your practice. At TeacherVision we strive to bring you the best content possible, and we also hope to provide you with a community of educators that you can look to for new resources, advice, and ideas. 
"We have created a TeacherVision advisory board so that in addition to the great content we already have, we are able to bring you content created by teachers for teachers."
I am excited to introduce you to the TeacherVision advisory board members. We searched the country to find and recruit a cohort of strong teachers who are creative resource creators and also represent a variety of different expertise.
We have teachers on our board who are in elementary, middle, and high school classrooms. Some of our board members have an expertise in supporting English Language Learners. Others are experts in integrating technology, and blending their classrooms. One of our board members is a music teacher, while another coaches teachers. Another board member specializes in teacher wellness and self-care.
Each month our board members will create and share brand new content and resources. From full-length units, to sets of graphic organizers and lesson plans to blog posts, they are excited to share their creativity, expertise, and innovative resources with you.
If you are interested in learning more about the board members, you can visit our advisory board page to access their individual profiles and learn how you can connect with them on social media and through their personal websites.
We are always looking to expand our board. If you are interested in learning more about this opportunity and how to get in touch, please visit our Let's Collaborate page. If you'd like to access some of the resources and blog posts created by our board so far, check out the following: Three Ways To Blend And Personalize Your Classroom, How To Prepare For A Conference With A Parent That Thinks You Are Incompetent, Division As Sharing: A Comprehensive Lesson Plan, Music Appreciation Graphic Organizers, African-American Scientists: A Comprehensive Social Media Account Project, Diary Of A Busy Teacher: Using Technology, and Three New Activities For Teaching President's Day. 
Are you interested in being on the TeacherVision advisory board? Share with us on Instagram, Facebook, Twitter, and Pinterest.
Julie Mason is the Head of Curriculum and Content for TeacherVision. She taught middle and high school English for eight years, and then worked as an instructional coach, supporting K-12 teachers to blend and personalize their classrooms.