Shapes
Name:______________________________ Date:_______________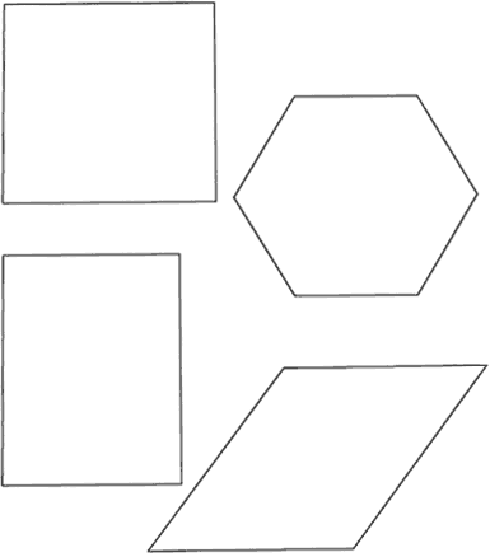 Return to lesson Tessellations
Highlights
Teaching Racism & Discrimination in America
The issues of racism, prejudice, and discrimination have plagued the United States since it was founded, and racially motivated killings still occur with frequency today. Help your students understand the historical contexts of racism—with references on slavery, immigration, and the civil rights movement—to frame your conversation on modern instances of prejudice.
Poptropica Teaching Guides
Poptropica is one of the Internet's most popular sites for kids—and now it's available as an app for the iPad! It's not just a place to play games; each of the islands featured on the site provides a learning opportunity. Check out our teaching guides to four of Poptropica's islands: 24 Carrot Island, Time Tangled Island, Mystery Train Island, and Mythology Island.
Teaching with Comics: Galactic Hot Dogs
Reach reluctant readers and English-language learners with comics! Our original teaching guides to the Galactic Hot Dogs comic series (chapters 1-4 and 5-8), as found on Funbrain.com (and now in print!), will take students on a cosmic adventure while engaging their creative minds. Plus, find even more activities for teaching with comics, featuring many other classic stories.
July Calendar of Events
July is full events that you can incorporate into your standard curriculum. Our Educators' Calendar outlines activities for each event, including: World War I Began (7/28/1914) and Author J.K. Rowling's Birthday (7/31/1965). Plus, celebrate Read an Almanac Month and Recreation and Parks Month all July long!
Videos
Interested in using different types of media in your classroom? We have a growing collection of videos, with related activities, for holidays and events, including: Independence Day, slavery & the Civil War, American History, U.S. Presidents, handwashing awareness, the Common Core, women's history, Memorial Day, and the environment. Enjoy!