Printable Worksheets
We found 13,364 items
These ready-to-use printable worksheets will help you reinforce concepts and test your students' comprehension. There are worksheets for all subjects, as well as ones regarding holidays, seasons, technology use and much more! Many worksheets require student participation by containing various types of questions, such as multiple choice, fill in the blank, short answer, and matching. Other worksheets provide an outline of the day's lessons or instructions for an upcoming activity.
Browse Worksheets Resources
Your Free Gift
Take Back Your Evenings: Top 5 Strategies for Work/Life Balance
It can be difficult to have a life outside of school when you let the demands of teaching take over every moment of your day. This workbook includes the top 5 strategies to help you take back your evenings while still being a great teacher.
Start a free trial today to get your work/life balance strategies workbook absolutely free (a $19.99 value)!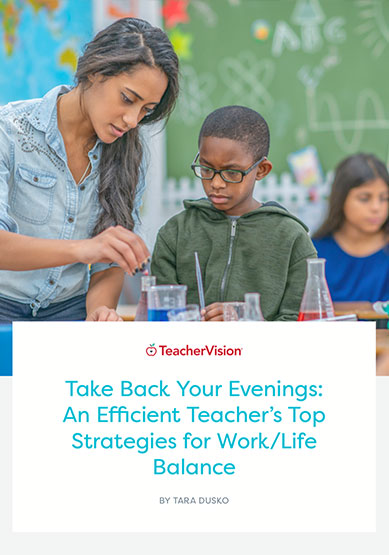 ​