It's good to talk, but it's even better to Yak! Help your kids and students keep up with important social-emotional skills using some very simple but cool technology.
Updated on: April 29, 2020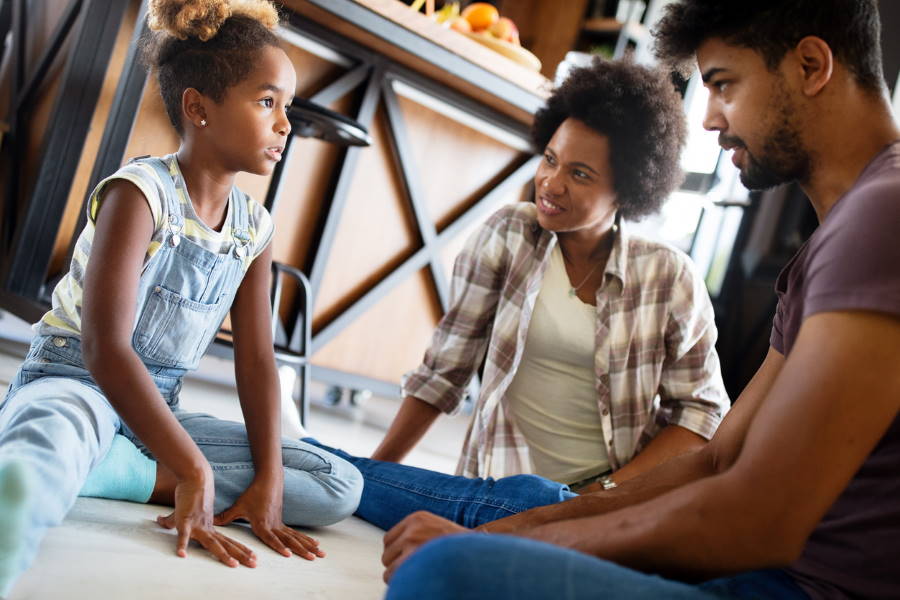 If you've been teaching online or homeschooling your kids over the past month or so, you undoubtedly know that just delivering the basic academic content can be a frustrating and challenging experience. As most of your peers and fellow parents have discovered, imparting the nitty-gritty details of fractions, gerunds, and state capitals via Zoom and email is pretty much sub-optimal. (Particularly if your own grasp of math tops out at 6th grade or so.) It's no surprise, then, that significantly more time and effort is currently going toward just making sure the academic subjects don't get short shrift. We will all eventually go back to school – and kids will have to take exams and advance grade levels. They need to be ready academically when the doors open again.
Unfortunately, the social-emotional skills that kids desperately need and normally get from the classroom are taking a bit of a back seat with the increased (and necessary) focus on academics.
That's why Yak Talk Back! reached out to us for a sponsored review of their Alexa skill on TeacherVision. We were so impressed by the simplicity and focus on getting kids to open up and communicate that we not only decided to feature it, we wrote a couple of activities that you can use with it! (See below.)
Communication, critical thinking, collaboration, self-awareness, creativity, empathy – all the skills that don't translate very well through a webcam, but are a natural outgrowth of interaction in class, are a bit of an afterthought at the moment. Layering an SEL curriculum on top of the already-problematic online teaching scenario is a tough ask for many teachers right now. Let alone those homeschooling parents who don't know SEL from ELL, RTI, IEP or any of the other impenetrable education jargon.
Enter Yak Talk Back! – a simple technology solution for adding some easy, engaging social-emotional learning to the online "school day."  If you can say "Alexa, enable Yak Talk Back!," you can add SEL to your "classroom," wherever and whenever you want.
The brainchild of audio content company, Reel2Media, Yak Talk Back! was created in consultation with learning experts and takes the form of an interactive question experience and is aimed at children age 5-12. Yak Talk Back! combines character voices, original music and cutting-edge sound design. Together they create a stimulating and fun environment in which kids can express and articulate their thoughts and feelings in a group setting.
Led by the friendly and lovable character Yak, each session comprises a short story from Yak followed by three questions – purposefully selected to help kids talk about their day and express their feelings, while developing their social, conversational and critical thinking skills. With new content added daily, kids, teachers, and parents can always expect a fresh Yak experience, making it an ideal, easy way to incorporate some SEL that kids will really enjoy.
Here are a couple of ways you can use Yak Talk Back! in a virtual (or non-virtual, someday) classroom or with your kids at home:
End-of-Day Mindful Reflection: To truly reap the full SEL benefits from the Yak experience, we recommend splitting your class into groups of no more than four to five students. Groups should be mixed to encourage interaction between those children who might otherwise not engage with one another. Using a rota-based system, each group takes their turn once a week to ensure everybody has the opportunity to play regularly. With questions often designed to promote daily reflection, we recommend Yak is played towards the end of the school day as an enjoyable wind down activity. Crucially you should play too, leading each session, answering Yak's questions alongside your students.
Morning Meeting or Bellringer:  Get your classes started with a dose of self-awareness, collaboration, and mindful conversation. Yak Talk Back! is an excellent way to get creative juices flowing before the business of learning commences. Every day can start with a new Yak story, new questions to think through and discuss, and new opportunities for students to share in some "classroom" time together. 
Homeschooling Support:  In this current time of school closures and self-isolation, in many ways Yak Talk Back! also offers parents a fresh, at-home, digital alternative to classroom 'show and tell'. What's more, Yak's creators are hoping that during these turbulent times the skill will go some way towards helping children maintain their emotional well-being while enabling them to continue their SEL education outside of the classroom.
Everyone is working hard to make sure that learning remains an active, engaging, and fruitful pursuit. Social-emotional learning is a critical part of that. You've got the academics (mostly) covered – let Yak Talk Back! make it easy to build in the SEL for you.
Yak Talk Back! is available now from the Alexa Skill store. Or simply say "Alexa, enable Yak Talk Back" to start the experience.