Suicide Myths & Facts Quiz
Page 6 of 7
5. The only one who can really help a suicidal student is a counselor or mental health professional.
The answer is FALSE. Often the first people to whom suicidal youths convey their feelings are their friends. Adolescents, especially those who are younger, share more with peers than with anyone else in their lives. That is why it's so important to provide suicide awareness programs for students – to help them understand the best ways to help suicidal friends. The first point to make to kids is that they cannot keep the confidence of a suicidal friend. They've got to share this information with an adult! Better yet, friends can help by encouraging their suicidal friend to talk with a trusted adult. They can even offer to accompany him or her to talk with this person. And even though friends may be just the first step when reaching out to get help, this first step is often the most important one, because it marks the end of being emotionally stuck and the beginning of the intervention process.
Even though many students confide their suicidal thoughts first to a peer, there are others whose first choice of confidante is a teacher. Several studies have shown that when students are asked to name the most trusted adult in their lives, a majority mention a teacher. And although your role as a teacher is limited, it is obviously a critical one! Often the hardest part of seeking help is the first step — admitting to yourself that you are struggling with something that you can't handle on your own. Once a student can admit this, the door to getting help is opened. Your job is to escort the student to the next step. There's a second way that you can be extremely helpful to at-risk kids.
Because you play such a central role in the lives of many of your students, you may also be the first to notice the behavior or personality changes that may raise concern about suicide risk. This recognition, when followed up by talking with the student about your concern, can be pivotal in directing kids to the help they may not even know they need.
Ultimately, if a youth is actively suicidal, he or she will need a referral to a mental health professional who can do a complete assessment and offer support or treatment. But a mental health professional is rarely the first person to whom a suicidal youth will turn. Before getting help from a professional for suicidal thoughts and feelings, kids usually turn first to a lot of other people… friends, older siblings, coaches, clergy… the list goes on. Any of these people can be helpful, because their role, like yours in the school, is a limited one — simply to listen and refer.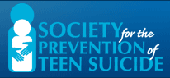 If you need to teach it, we have it covered.
Start your free trial to gain instant access to thousands of expertly curated worksheets, activities, and lessons created by educational publishers and teachers.
Start Your Free Trial