Suicide Myths & Facts Quiz
Page 3 of 7
2. It is inaccurate and sexist to suggest that there is a difference in suicidal behavior between boys and girls.
The answer is FALSE. There is a difference, with boys making 3 times more completions than girls, and girls making 4 times more attempts than boys. This difference remains consistent across the life cycle and is primarily related to the choice of method.
Boys use more violent and lethal means, like guns, while girls usually choose pills or wrist slashing. What is becoming worrisome in the U.S. today, however, is that more girls are using guns, which is an extremely lethal means.
Even though there is a difference in suicide rates between boys and girls, it's important not to dismiss the seriousness of an attempt by less lethal means like pills or wrist cutting. What is really an issue is something that is called the 'perceived lethality' of the method, as opposed to its actual lethality.
The perceived lethality is what the young person expects to happen when she takes those pills or slashes her wrist. If her perception is that what she did would have resulted in her death, that attempt is considered serious, regardless of means.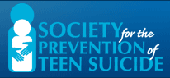 If you need to teach it, we have it covered.
Start your free trial to gain instant access to thousands of expertly curated worksheets, activities, and lessons created by educational publishers and teachers.
Start Your Free Trial