NASCAR Hall of Fame's SPARK! Full Throttle Discovery interactive, STE(A)M-driven sessions allow your students in all grade levels to discover how their classroom lessons apply to careers and real-world problem solving.
Feeling boxed-in these days? Quarantining has us all yearning to get outside and interact with others. Parents, teachers and children alike want to experience life and learning beyond the four walls of their homes. Now that school is back in session, everyone is feeling this more than ever. Since the current situation may go on for a while, there has been a rise in virtual field trips.
If you can't bring your students on-site to your destination, bring the destination to your students!
One such venue that reached out to TeacherVision is the NASCAR Hall of Fame, located in Charlotte, North Carolina, introducing their SPARK! Full Throttle Discovery virtual education programming available for students Pre-K through grade 12 across the country. We were so excited about it that we want to share it with you!
A Streamlined Approach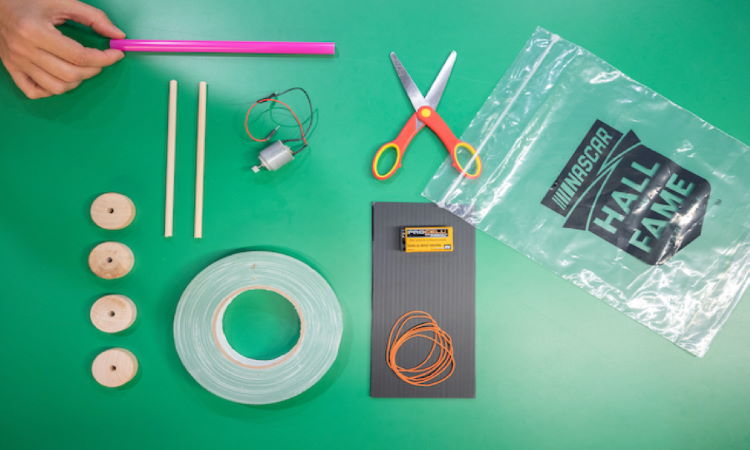 The NASCAR Hall of Fame Education team strives to provide exceptional learning opportunities for students of all ages, based on their philosophy of supporting and supplementing schools and teachers. The SPARK! program encompasses the STE(A)M principles of science, technology, engineering, arts and math in its curriculum. Data shows that hands-on learning is not only more engaging for students, but allows them to interact with the topics and subjects they're studying on a much deeper level. Therefore, it's critical to get students involved in the learning process via collaboration to brainstorm and test their own hypotheses to solve problems. This creates more than an "aha" moment; it's taking what they've learned in class and extending it to real-world applications.
How It Works
The NASCAR Hall of Fame's classes and workshops are designed using the following formula:
Meet the Standards:  Review or introduce students to the standards related to the selected topic. For example, force and motion – these classes emphasize what the students need to know like friction and its definition. 
Personal Connection:  Where do the students see the topic in action in their personal lives? This is the opportunity to make it meaningful for students. Where does friction occur at home? Examples include brushing teeth, getting dressed, walking or riding in a car. 
NASCAR Connection:  Using different approaches of engagement, including group discussion, videos, photos, artifacts and physical teaching tools, these classes associate the understanding of a particular or group of standards to real-world applications. 
Careers:  There are many different career options within the sport. The curriculum provides an introduction to careers, responsibilities and roles within each session. Students get introduced to front-of-house roles like a driver, crew chief or pit crew member, but also learn about behind-the-scenes careers including officials, track operators, engineers and spotters. Career introductions vary based on the topic of the workshop session.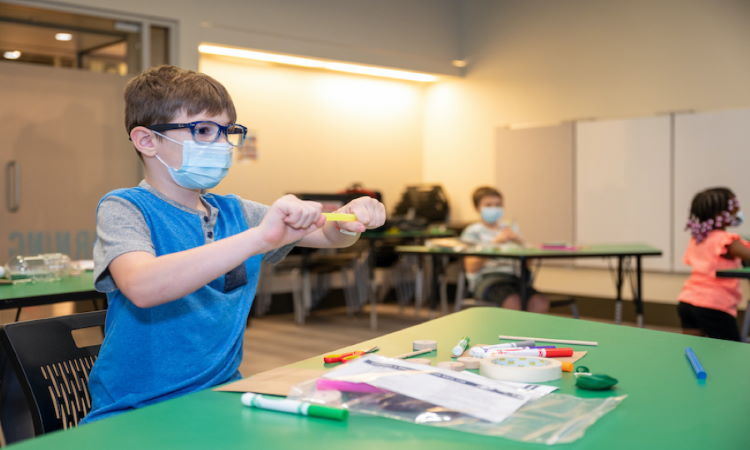 Hands-On Experiments:  Learn through doing! Each session provides a hands-on experience using problem-based learning. One goal is to connect the concepts they've learned through concrete examples. Staff members use different types of experiential learning styles to build the connection from building and creating a solution to gamification.
 Another core goal is to promote discovery and team learning. Students will be guided through questioning strategies as needed to develop their own solutions. There are instances where students do not complete their projects on-site, but this provides continued learning opportunities at school or at home to reinforce field trip objectives.
Here's a sampling of topics and lessons that the NASCAR Hall of Fame's SPARK! program offers students:
PRE-K THROUGH ELEMENTARY GRADES:
Objects in Motion — This 30-minute lesson employs hands-on learning for 3rd-5th graders focused on the engineering design process. Students explore gravity, electrical force and laws of motion as well as their impact on racing. They'll even build a race car of their own to test out their engineering skills and application of motion.
MIDDLE SCHOOL GRADES:
Fuel + Air + Spark = KaBoom — This 60-minute class explains how chemical reactions contribute to combustion. Students study how the parts of a vehicle and the design of the race track cause the car to move. They'll try an experiment using chemical materials to create a moving car themselves. 
HIGH SCHOOL GRADES:
Innovation & Innovators — This 90-minute class centers on the theme of reinventing the wheel. They learn how NASCAR Hall of Famers have come to define this growing sport and the legacy they have left for future drivers through elements of history, English and business.
Customizable Topic or Program —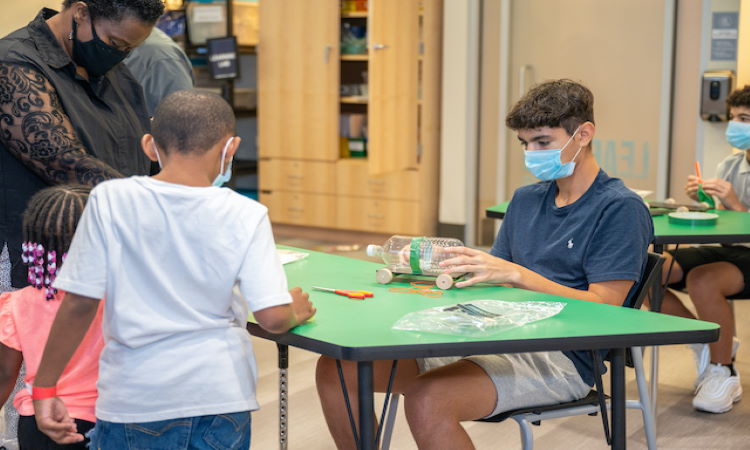 The NASCAR Hall of Fame instructors can tailor a lesson or experience to your students or class if you do not see a direct fit that aligns with your learning objectives or curriculum.
So, fulfill your students' need for speed and fuel their minds by revving up remote learning! The NASCAR Hall of Fame's educational programs spark student creativity while building STE(A)M-based knowledge. Scholarships can even be awarded to schools or classes that qualify. To go full-throttle and learn more about the Hall's virtual, as well as on-site and "on-the-road" offerings, visit www.nascarhall.com today.