Our latest updates for the week of July 2, 2017.
Updated on: June 30, 2017
Happy Fourth of July! This week on TeacherVision, we've added a variety of reading and curriculum guides from Simon & Schuster.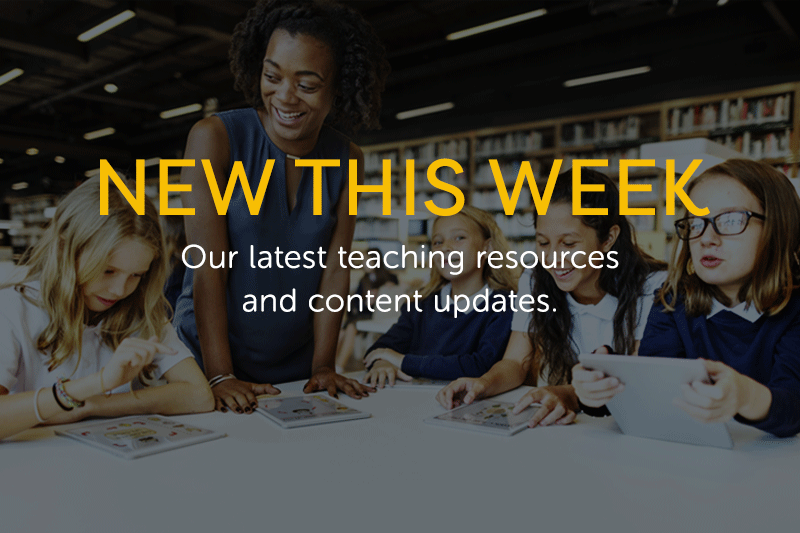 Even though summer break has barely begun, we know many teachers are already thinking about the Back-to-School season. Get ahead of the planning game with Common Core-aligned resources that foster social-emotional learning, critical thinking, and problem-solving skills.
This true story of the youngest person ever arrested as part of a protest action will give your students perspective on the Civil Rights era and context for the present day. The reading guide includes discussion questions, writing prompts, and activity worksheets that reinforce core writing and reading comprehension skills while imparting important character education concepts like empathy for others and perspective-taking. Grades K-5
This guide will help students appreciate the intricacies of a harrowing story of immigrant teens fleeing the violence of their native Guatemala. The incisive discussion questions can be used as writing prompts, story-starters, or narrative journaling opportunities, and additional extension activities include opportunities for students to create art, music and map-related projects. Grades 3-7
This discussion guide includes a variety of questions that touch on common social-emotional learning scenarios such as bullying, cultural diversity, empathy, and self-esteem, as well as more than 10 aligned extension activities.
Grades 3-7
Use this 24-question resource to prompt conversations about concepts including coping with divorce, imagination and creativity, self-regulation through creative expression, and self-esteem. Music, allegory, storytelling, and close reading are the foundation of the extension activities. Grades 3-7
The activities included in this curriculum guide focus on making connections between the action of the children's fantasy novel In Over Their Heads and the core social-emotional concepts. A large selection of discussion questions are oriented toward helping students focus on close reading strategies. Grades 3-7
Founded in 1924, Simon & Schuster is a major force in today's consumer publishing industry, dedicated to bringing an extensive cross section of first class information and entertainment in all printed, digital and audio formats to a worldwide audience of readers.
If you missed last week's new content, you can find it here.