Our latest updates for the week of June 25, 2017
Updated on: June 21, 2017
This week on TeacherVision, we have new resources that will help teachers and parents educate students about cybersecurity, internet safety, and cyberbullying.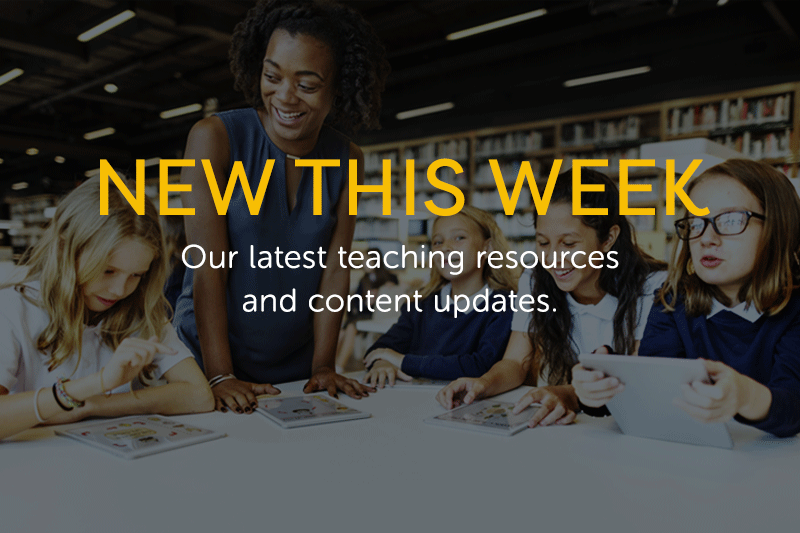 While kids growing up in today's digital world are increasingly internet-savvy, they may not fully grasp the implications of their online activity. Creating future-ready students and teaching about internet safety, privacy protections, and the real-world consequences of virtual actions is now a crucial component of modern education, both in the classroom and at home. That's where the Center for Cyber Security and Education comes in. Their "Safe and Secure Online" program is dedicated to starting kids on the right foot when it comes to online safety, and you can bring their expert knowledge into your curriculum using the materials below.
Focused on 3 core strategies - Communicate, Recognize, and Take Action - this colorful worksheet teaches children strategies for recognizing and dealing with cyberbullying. Grades K-8
Focused on strategies for limiting unwanted interaction and keeping sensitive information private, this worksheet includes practical tips and advice for parents, teachers and caregivers tasked with educating children how to be safe while playing games online. Grades K-8
Send these 10 tips and strategies home to help parents enable a healthy online experience for their kids. Focused on strategies for talking to kids about everything from protecting passwords and personal information to age ratings and anti-virus software, this printable also tackles tough subjects like not enabling or underestimating risky behavior online. Grades K-8
Perfect for the bulletin board or as a take-home handout, this resource will help kids understand how to create safe and secure passwords that can't easily be hacked or compromised. Grades K-8
Help parents enable a healthy social media experience for their kids by sharing these strategies for talking about everything from protecting privacy and personal information to age requirements and parental permissions. Grades K-8
About the Center for Cyber Safety and Education's Safe and Secure Online program:
The Center for Cyber Safety and Education's Safe and Secure Online works with the world's best cybersecurity professionals to help parents and teachers educate and protect kids online.
---
If you missed last week's new content, you can find it here.