Our latest updates for the week of June 11, 2017.
Updated on: June 9, 2017
This week on TeacherVision, we're focused on social-emotional learning and character education. From dealing with teasing and managing anger to encouraging positive character development and instilling a sense of leadership, our new resources from Free Spirit Publishing will help guide your students towards becoming their best selves. Keep reading for five pieces to get you started.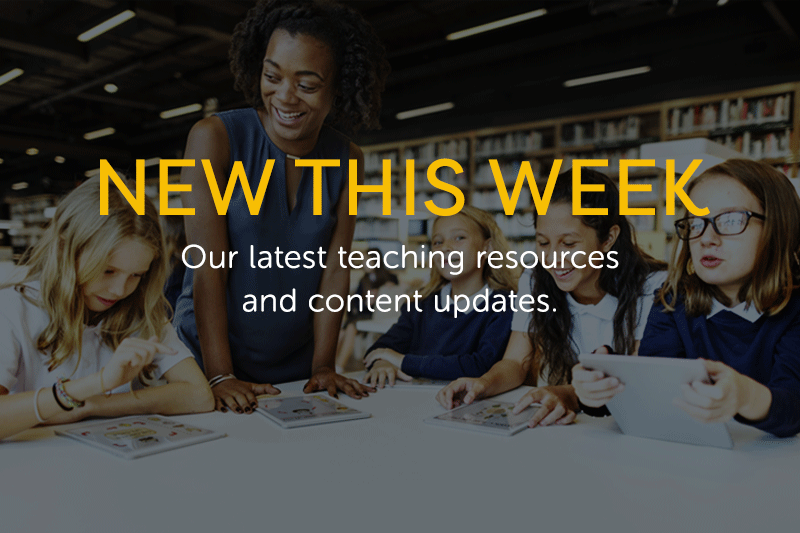 This worksheet includes 10 self-regulation study habits for students, focused on helping them create and manage effective and productive study spaces and routines. In addition to the hints and tips, the worksheet includes a number of questions oriented around self-assessment, awareness, and reflection. Grades 6-12
This worksheet focuses on 8 different scenarios designed to challenge students' perceptions and attitudes about leadership, peer pressure, peer communication, social norms, and conflict resolution. Individual scenarios can be duplicated and distributed to students for individual or group work, or read aloud as part of supplemental lessons on character education. Grades 9-12
In pursuit of a courteous and harmonious classroom environment, this printable provides etiquette advice for both teachers and students. The 30 Do's and Don'ts are highly practical, and the student version can be printed and handed out or incorporated as part of a bulletin board. Grades 8-12
Help your students set SMART (Specific, Measurable, Attainable, Relevant and Time-bound) goals using this graphic organizer worksheet. It can be printed and distributed, or edited directly and saved as a PDF file. It features large areas in which to write answers, notes, or tasks. Grades 7-12
This worksheet includes 10 tips and strategies for students, focused on helping them talk with their teachers and other school staff about problems, issues, and questions. The hints and tips on this worksheet include practical strategies like choosing words carefully, enlisting the aid of other students, and displaying tact and respect. Primarily oriented toward gifted and talented students, but applicable across more general populations, as well. Grades 6-12
Whether at home, school, or out in the world, all kids face challenges in their lives. No matter how many choices, changes, and opportunities young people encounter, Free Spirit has had the same mission for more than 30 years: to provide children and teens—and the adults who care for and about them—with the tools they need to think for themselves, overcome challenges, and make a difference in the world.