We need more data. That sounds great but what do we do with all of this student data once we have it? Keep reading to learn five tips you can follow to use student data effectively in your classroom.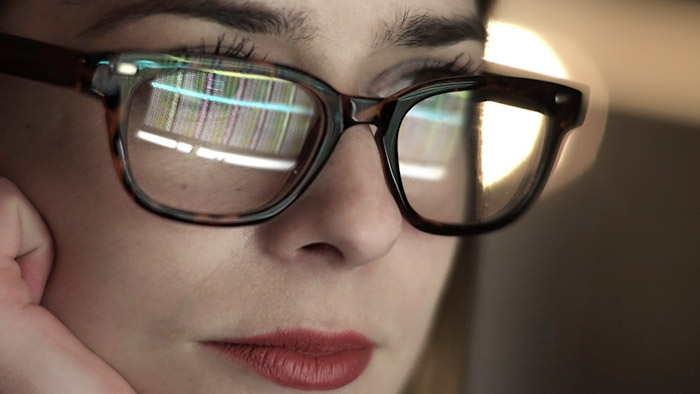 Data is a word we hear all the time as teachers.
It's all those numbers and scores we get from the tests we give our students. From standardized tests to informal running records, we are constantly collecting data.
If you know how to use data, it can be a powerful tool to differentiate your instruction and meet the needs of all your students. You will be able to design your lessons to focus on what your students need most and form small groups to meet individual needs. You will also be able to track your students' growth and celebrate their accomplishments.
[Data] can be a poweful tool to differentiate your instruction and meet the needs of your students
While data can be very helpful, it can also be the cause of serious headaches. What do these numbers mean? How do I organize all of this information? How do I use the scores to drive my instruction?
These are common questions teachers ask when faced with the task of analyzing their data. Figuring out how to use the information you've collected can be overwhelming and stressful. 
Tip #1 - Don't be overwhelmed by the numbers
MAP, CDT, Study Island, 4Sight… we give our students so many tests to predict how they will do on state standardized assessments. The results are graphs, numbers, and charts that make your head spin.
Avoid getting overwhelmed by looking for specific things. I start by analyzing my class as a whole. What standards did a large number of students miss? I use that information to plan my mini-lessons and to drive my whole group instruction.
Then, I drill down to individual students to plan my reading strategy groups and guided math groups. I use this small group instruction to focus on standards only a few of my students need to practice.
Tip #2 - Find a way to organize your data.
I've seen some really complicated spreadsheets that sort data by all kinds of categories. However, I prefer to keep it simple. I create a table in Google Docs and input my students' overall scores. I color code them with red for below grade level, green for on grade level, and blue for above grade level. That way, I can see when their numbers and levels increase the next time they take the assessment.
I create a second Google Doc to organize my groups. I list each standard I need to address and put my students' names under the ones they need to practice. That way, I don't have to look back at all the data to plan my small group instruction each week.
Tip #3 - Analyze the data with a team
If you're feeling unsure about how to make sense of all your data, sit down with your colleagues and work together to analyze it. Your instructional support teacher, reading specialists, and coaches may have extra training with data analysis. They should be able to help you make sense of all the information.
I also find it helpful to sit down and look at the data with my teammates. That way, we can look at patterns and trends across the grade level and make adjustments to the curriculum to better meet the needs of our students.
Tip #4 - Share the results with your students
Once you have analyzed the data, share it with your students. I only do this after we take the assessment the second time. Then, I pull up a report that displays a graph to show how much they have improved in each area. I talk to my students about the standards where they made the most growth. We discuss what they did to show that growth.
Then, we look at areas they could improve. We set goals and make a plan for how to achieve those goals. I am still amazed by how much looking at the graphs motivates my students. They are excited to see their growth, and they are determined to meet their goals.
Tip #5 - Remember, you know your students better than any test
My final tip is the most important one of all. You've been with your students since the first day of the school year. You know what they can and can't do. You've collected data on them on a daily basis through formative assessments and observations. If your students' scores don't match what you're seeing in the classroom, use your best judgment to plan the instruction they need.
Dealing with data will be less stressful if you remember these 5 tips. Whether you're participating in a school-wide data meeting or just sitting down with your team to look at the results of your latest assessment, you'll be able to show off your new data analysis skills.
I've actually reached a point where looking at data is fun. I love using it to design my instruction and push my students to meet their goals. I can't promise that you'll love analyzing data as much as I do, but I hope these tips will make it less overwhelming for you!
Want more from this author? Check out Tara's tips for managing a chatty class, getting free or cheap books for your classroom library, and her money-saving ideas for teachers.
Author Bio:
Tara Dusko is a 3rd-grade teacher and mom of two. She blogs about ways to have a fun, low-stress year as a teacher at Teach Without Tears and about time and money-saving tips for moms at Flavors, Fashion, and Fun.