TeacherVision partnered with VIPKid to break down how you can make teaching online your next side gig. Together, we highlight how to prepare to teach online, and include three different scenarios for what the opportunity might look like.
Updated: May 24, 2019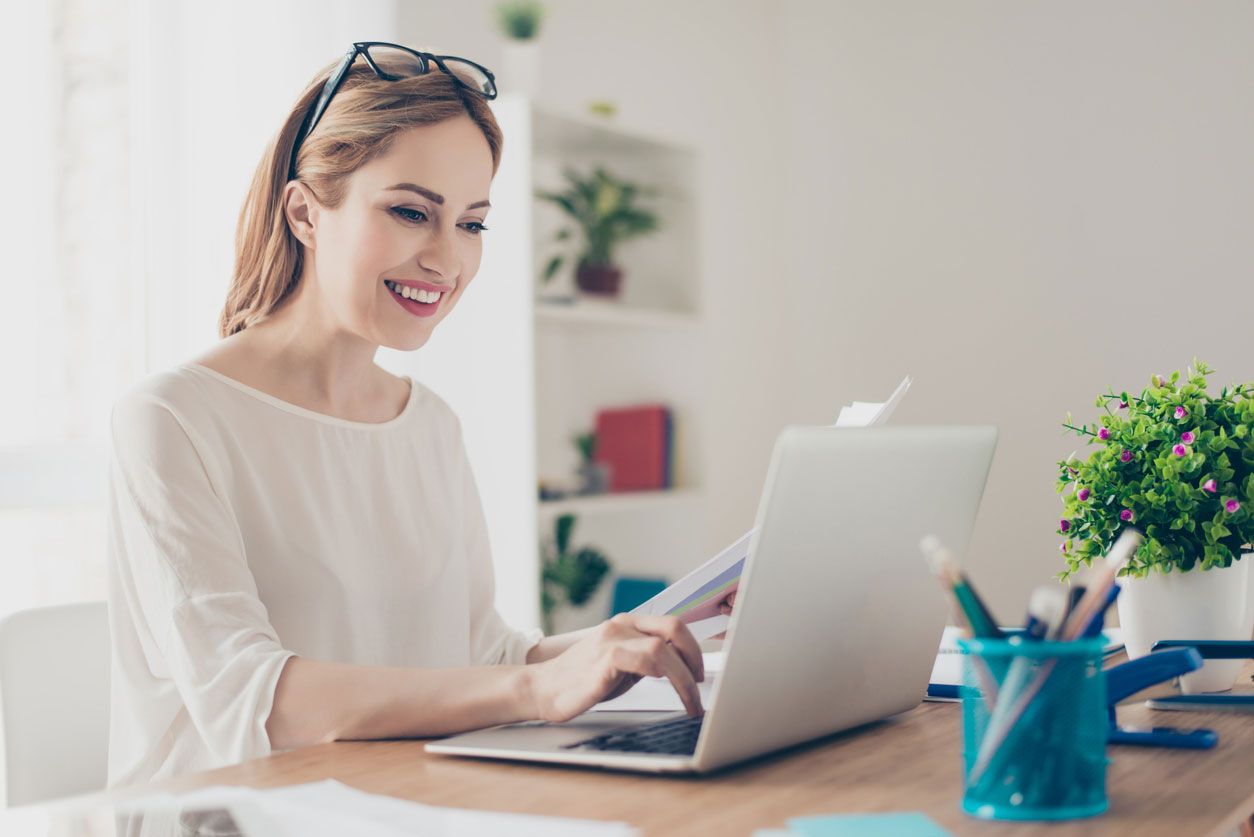 Chances are you have a side hustle or you are looking for a side hustle. With rising costs of living and flat-lined teaching salaries, supplementing an educator's salary has become a must-do rather than a may-do.
Here's the good news: instead of taking on additional work that is disconnected from your teaching expertise and skills or requires you to leave your house and plan your schedule around it, you can teach online.
Teaching online is a relatively new option for classroom teachers, and chances are you have some questions about the logistics and how to get started. We partnered with VIPKid in order to unpack the logistics and realities of teaching online.
What Are the Qualifications?
Most online tutoring and teaching companies, including VIPKid require the following qualifications and skills:
A Bachelor's Degree
At least one year of experience working with students (though this could include teaching, tutoring, babysitting, camp counselor, parenting, etc.)
Eligibility to work in the United States or Canada ESL teaching experience is not required, but preferred
A teaching certification is not required, but preferred
 
What Setup Do I Need?
Because you will teach remotely, it is your responsibility to make sure that you have the necessary setup and equipment. However, these items are often these are things you already have in your home. Here are some things you will need before you get started:
A computer with a microphone and a camera
A strong and working internet connection
A well-lit space that is professional and welcoming for students (suggested)
Teaching essentials: dry erase board, dry erase markers, teaching posters, props, etc. (suggested)
 
How Does the Application Process Work?
In order to make sure that you have the qualifications and skills needed to teach online, the application process for teaching online is similar to the process of teaching in a classroom.
Make sure you have all the qualifications
Complete an online form with your basic information and experience (no resume needed)
Complete a short demo class (often this is live or recorded and reference materials are provided)
Before your demo lesson, review the applicant performance indicators for how you will be evaluated. You can access those indicators here.
Teach a full mock class (you can often re-do if unsuccessful on first attempt)
Sign your contract and upload your documents( e.g. teaching certificate, degree, picture, etc).
Pass a Background check
 
When Will I Teach and For How Long?
As you begin to think about making online teaching your next side gig, you might wonder how this actually will work and what it will look like. While this side gig provides immense flexibility, you will need to have a sense of your schedule and availability in advance, and you will need to commit to the work for a set period of time. For example, VIPKId generally runs like this:
Teachers commit to a 6th month minimum contract
There is no minimum requirement for how many classes you must teach, and no maximum for how many classes you can teach
You enter your weekly availability in advance
Classes are 25 minutes long
Some online teachers note that he most requested teaching times from parents are Monday-Friday 6:00AM-10:00 AM EST, and Saturday and Sunday 9:00AM-10:00PM EST
What Will I Teach? How Much Do I Need to Prepare?
Teachers know that the amount of preparation needed for teaching takes time, and that after the teaching is done, there is grading and communication with parents. One of the reasons why online teaching is a reasonable side gig is because the bulk of the work that goes into teaching is eliminated. When you teach online with VIPKid:
The curriculum is provided for you
Parent communication is done for you
Classes are 1:1
The curriculum is made up of pre-made slides and is aligned to the Common Core
The classes are hosted on VIPKid's platform
 
Scenario #1: Teach online before school
If you are up early, teaching online in the mornings might work best. You may want to start by choosing two mornings/week, and then expand your hours as you adjust to your side gig. One of the benefits of online teaching in the mornings is that these hours are in high demand and parents are eager to connect their child with a teacher. Another benefit is that your weekends are truly a break from work and teaching.
Scenario #2: Teach online in the evenings and on the weekends
If significantly supplementing your income is a priority, and you have the time and flexibility, making yourself available to teach online in the evenings and on the weekends can result in the most compensation. Since many offline teaching jobs require that you have a Master's degree, paying off student loans affects many if not most educators. Because there is no maximum for how many hours you can teach online, this side gig is ideal for the teacher who needs consistent supplemental income.
Scenario #3: Mix It Up
Be honest with yourself about your availability, not only in terms of when you can teach online, but in terms of when you want to teach online. Work-life balance and self-care is essential for teachers. While a side gig might be necessary, rest, exercise, and time with family and friends is important for your health. One of the benefits of mixing it up is ensuring that your side gig doesn't become too much. You might decide that you want to teach on Tuesday evenings and Sundays to start, and you can always add hours as you go. Because you can adjust as you go, you can continue to find and change up the mix that works best for you. Online teaching is an ideal teacher side hustle because it provides an opportunity to do what you know and love, doesn't require another commute or set schedule, and will provide extra income to increase your financial security and well-being.
Interested in learning more about online teaching? Check out our online teaching hub, which is full of additional resources. 
Do you teach online? Share with us on Instagram, Facebook, Twitter, Pinterest, and Google+.
Julie Mason is the Head of Curriculum and Content for TeacherVision. She taught middle and high school English for eight years, and then worked as an instructional coach, supporting K-12 teachers to blend and personalize their classrooms.
Pair your morning coffee with a custom newsletter created just for educators. Sign up for The DailyTeach today!