Halloween is quickly approaching, and to celebrate, we created a series of funny Halloween quotes and sayings which are sure to get you in the spooky spirit!
Take a look through our series of funny Halloween quotes postcards below.
1. "You can't scare me, I'm a teacher"
2. "'Witch' way to the candy bowl"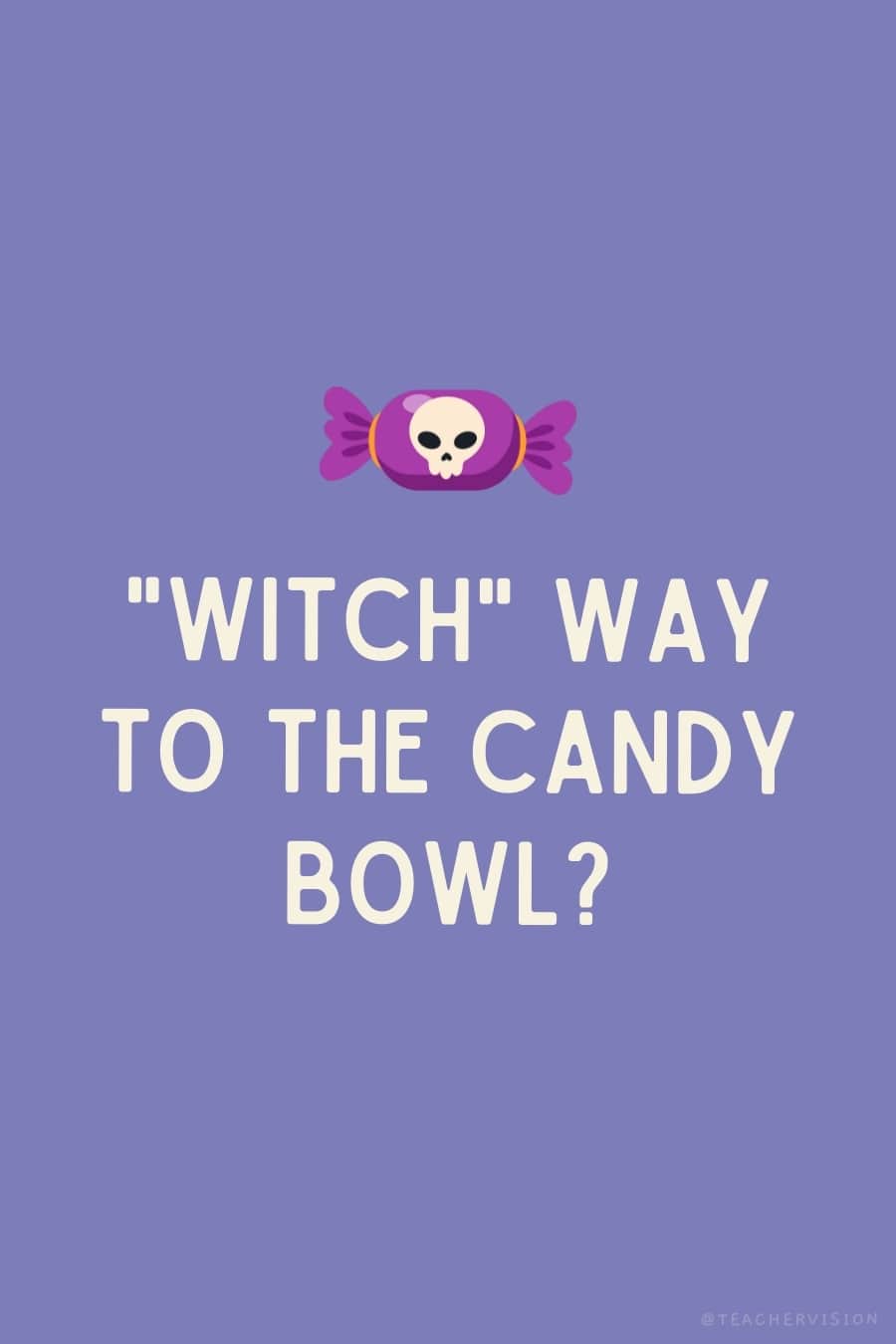 3. "It's just a bunch of Hocus Pocus" - Hocus Pocus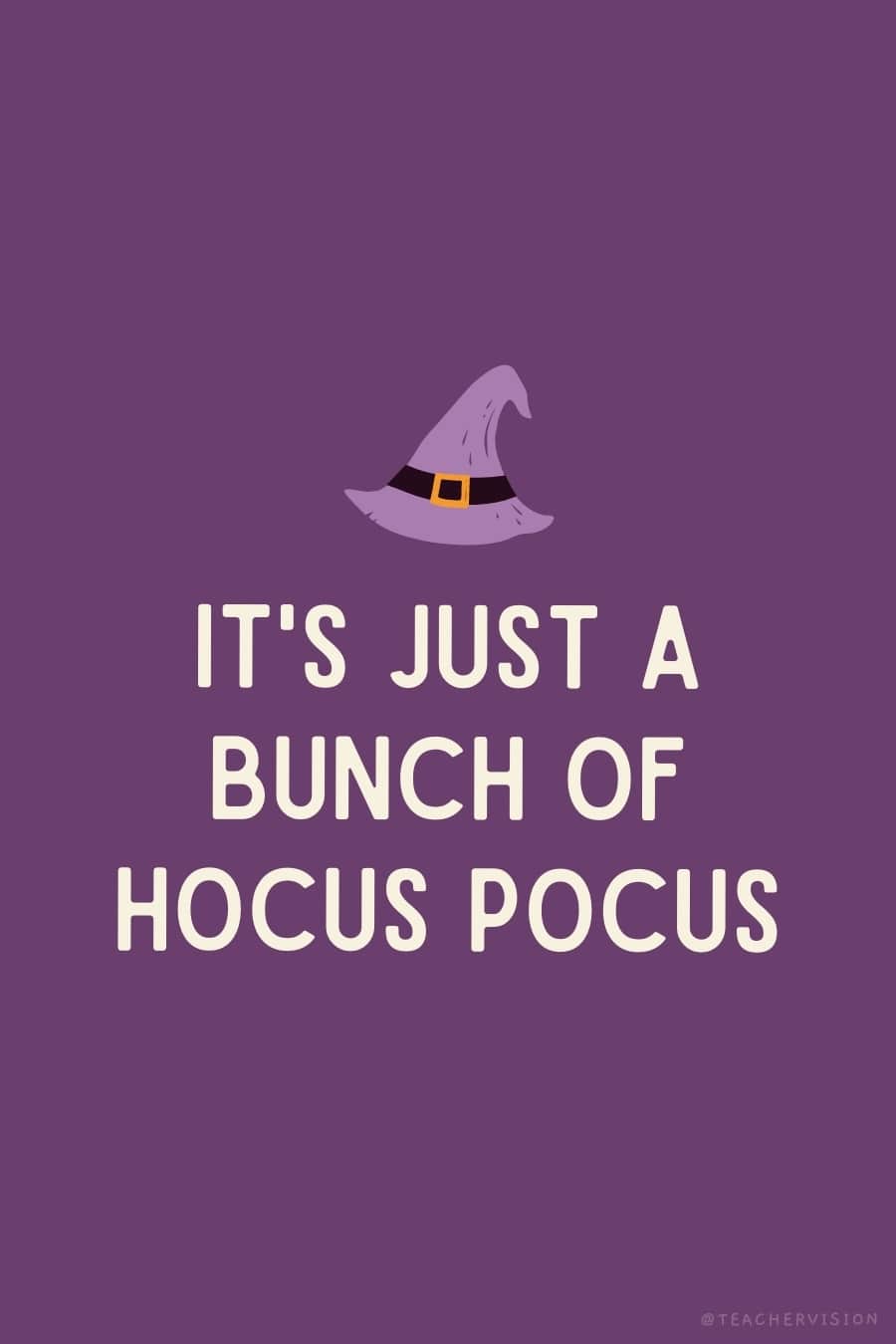 4. "Trick or treat yo' self"
5. "A pumpkin a day keeps the goblin away"
6. "Eat, drink, and be just a tiny bit scary"
7. "This Halloween I'm going to be a tired teacher, aka myself"
8. "I'm 99% more fun on Halloween"
9. "There's nothing fun about fun-size candy bars"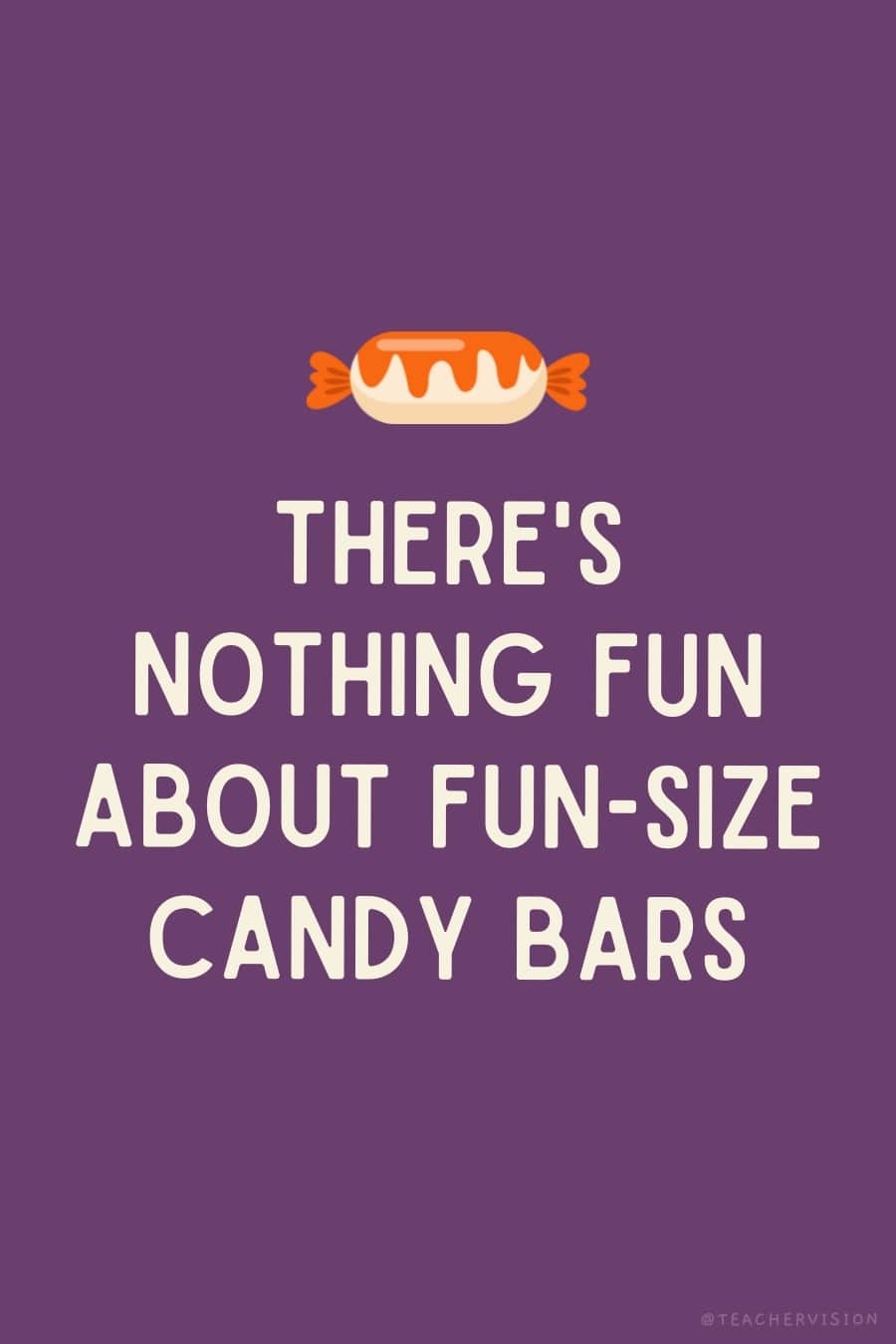 10. "Read more boooooooks"
11. "I'm just creepin' it real"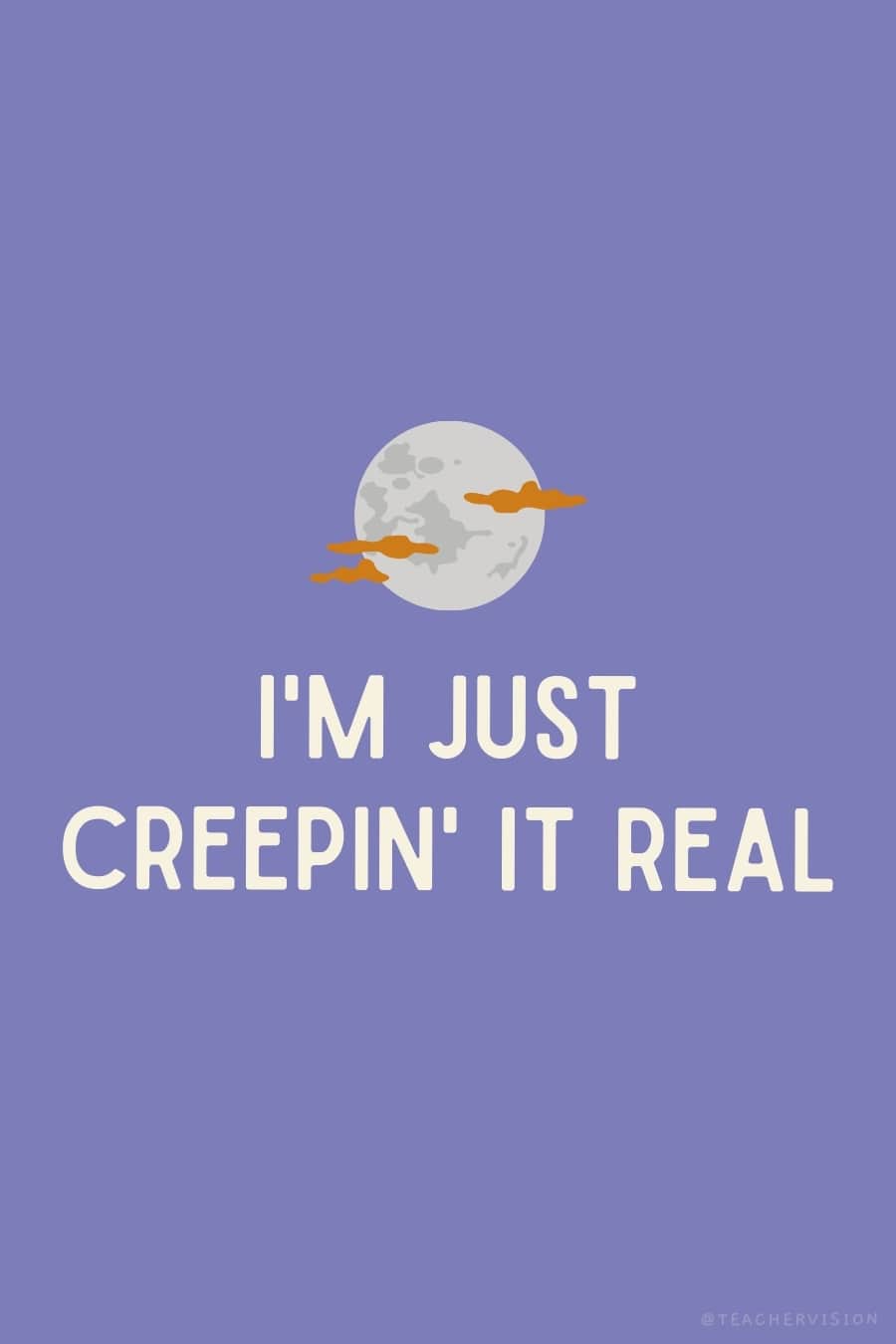 12. "No tricks, just treats"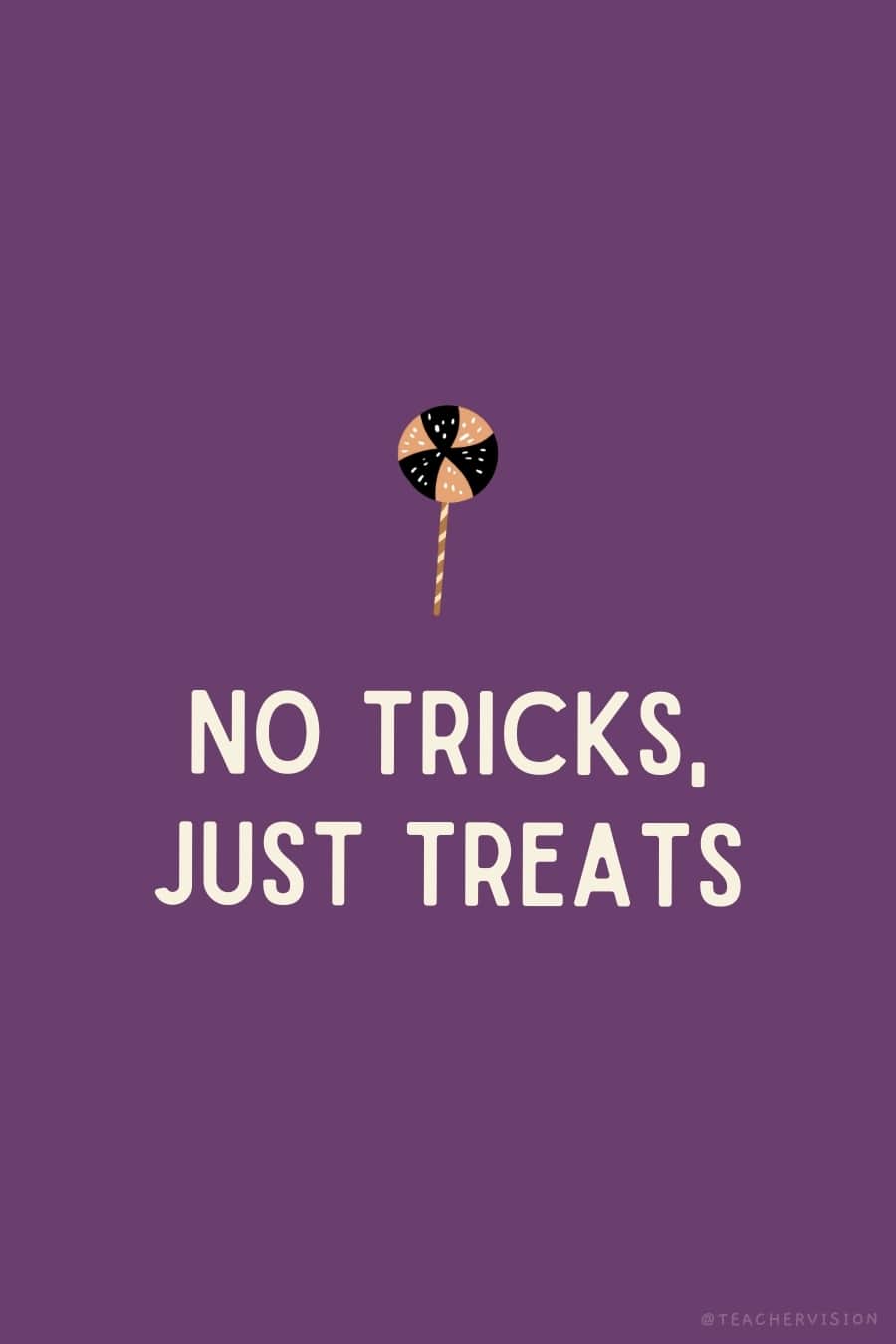 We hope you have a wonderful, safe Halloween, and be sure to check out our Halloween resource hub, where you'll find everything from story starters and writing prompts to math and science activities for use in your classroom Halloween celebrations. And, of course, all of the coloring pages, Halloween worksheets, cross-curricular resources, Halloween activities, and Halloween costume ideas and patterns you need for this exciting and spooky holiday!