Use this slideshow to introduce students to the Antarctic and some of its unique animals.
Excerpted from
Eyewitness: Arctic & Antarctic
Discover the icy wastes of the polar regions and the remarkable plants and animals that survive in such hostile conditions.
Receive 20% off your DK purchase with promo code DKCLIP.
Objective
Students will learn about the interesting adaptations that help some Antarctic animals survive.
Suggested Time
15 minutes
Reading Level
Upper Elementary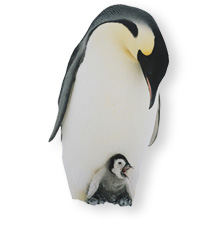 Teacher Background
The two polar regions at the very ends of the Earth are among the coldest, windiest, and most remote places on the planet. A huge, frozen
Read more
Continue the Conversation
Ask students if they were surprised to find out that penguins are only found in the wild in Antarctica (not in the Arctic). Ask them what else they learned from the slideshow and encourage them to talk about why they would like to know more about.
Write about it
Tell students that there are research stations in the Antarctic. Ask them to write a few sentences explaining what they think life would be like for a person who works in one of those stations. Ask them to think about how humans might cope with such a harsh environment.
Lesson Contents
TEACHER RESOURCES
Extension Activities
Reinforcements
Animals of the Antarctic Word Power
Grade: 4 - 6
Students practice vocabulary relevant to Antarctic animals by reading the definition and using the word in a sentence.

Tourists on Antarctica
Grade: 5 - 8
Students research the effect of tourism on the Antarctic ecosystem and write arguments about whether Antarctic tourism should be continued.