Native American Heritage Month
Teach students about Native American life and culture with our lesson plans, activities, and worksheets.
You want to make an impact in your classroom. We're here to help.
From thousands of worksheets and lesson plans to new FutureFit skills and projects, our content adapts to your individual needs as an educator.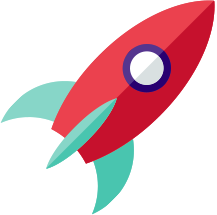 IMPROVE STUDENT OUTCOMES
Choose from 20,000+ worksheets, lesson plans, projects and much more
Find your resources
FIND THE PERFECT RESOURCE
Content that's curated just for you by educators and specialists based on your personal profile
Start a new search
CREATE AN EFFECTIVE LEARNING ENVIRONMENT
Proven classroom management and teaching strategies from expert educators
Learn more about Teachervision
How it works
CREATE AN ACCOUNT
Create your free account and receive a free e-book as our gift to you.
CHOOSE A PLAN
Get unlimited access to our 20,000+ resources and FutureFit projects with any paid membership plan. There's an option for every budget!
WIN AT TEACHING
Efficiently deliver high-quality instruction and enhance standard curriculum using TeacherVision's trusted materials.
Get Started
Get Started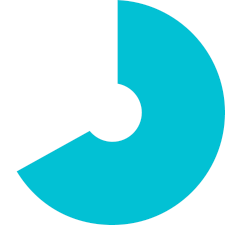 More than 1⁄3 of all US teachers use
TeacherVision in their classrooms
Meet Tara, a TeacherVision Teacher
"I'm Tara, I create resources and write blog posts for TeacherVision. I love using the TeacherVision resources in my own classroom, especially the choice boards and holiday activities. When I don't have a lot of time for planning or a last-minute change to my schedule has me scrambling for an activity, TeacherVision always saves the day. I just search for what I need, and I'm always able to find something fun and easy to implement."
TARA DUSKO
3rd Grade Teacher
Meet Sara, a TeacherVision Teacher
"I'm Sara, and I teach high school math and science in Nova Scotia, Canada. Some of my favorite resources to use in the classroom and create for TeacherVision are graphic organizers and math games. I love the seasonal content on TeacherVision, the practical implementation tips from teachers and how the resources are ready to print and use."
SARA MCCARTHY
High School Teacher
Meet Jessica, a TeacherVision Teacher
"I'm Jessica Peresta, elementary music mentor, blogger, and podcaster. One of my favorite types of resources is blog posts. I love how TeacherVision has everything we need all in the one place and provides a variety of resources. The subscription definitely saves teachers time, because you seriously can find everything you need in one place."
JESSICA PERESTA
Music Educator
Find the right resources, right now
Your prep time just got a whole lot shorter.
An ever-growing library of more than 20,000 worksheets, lesson plans, and activities
Organizational tools and resources to help you manage your classroom and engage your students
Find your resources
​​​​
Create an effective learning environment
The right tools to help you focus on building an inclusive, dynamic classroom community rather than policing behavior—although we can help you with that, too!
Teacher-tested classroom/behavior management tools and advice
Special education resources
Creative bulletin board ideas, icebreakers, and social-emotional skill-builders
Learn more about TeacherVision
Get access to new FutureFit resources—all on a personalized platform
FutureFit Skills & Projects bring social-emotional learning and 21st-century skills into the subjects you're already teaching.
Learn more about FutureFit
MyTeacherVision is is your new one-stop classroom shop—a place where you can quickly find the materials you need, stay organized, and discover new content that's been curated just for you based on your individual profile.
(Included with paid membership)
Learn more about MyTeacherVision
Your Free Gift
Take Back Your Evenings: Top 5 Strategies for Work/Life Balance
It can be difficult to have a life outside of school when you let the demands of teaching take over every moment of your day. This workbook includes the top 5 strategies to help you take back your evenings while still being a great teacher.
Start a free trial today to get your work/life balance strategies workbook absolutely free (a $19.99 value)!